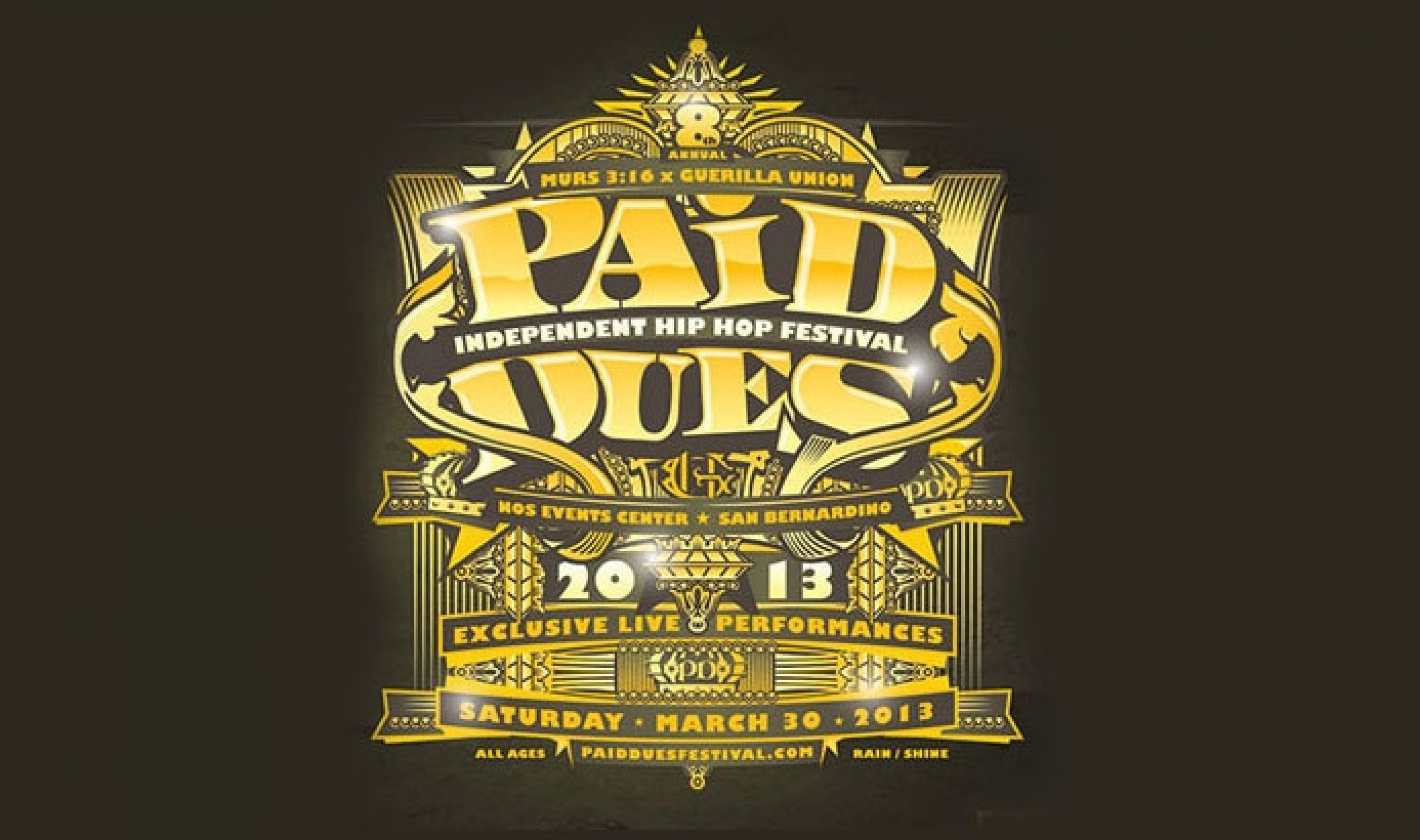 Grieves playing Paid Dues Festival 2013!
Just announced! Grieves will be tearing up the stage at Guerilla Union's annual Paid Dues Festival in San Bernardino, CA this March 30th! Tickets are on sale now for $76 for General Admission and $186 for a VIP package with a t-shirt, backpack, poster, private bar/restrooms, and more! Buy Now.
Joining Grieves will be fellow Seattleites Macklemore & Ryan Lewis, Black Hippy, Tech N9ne, De La Soul, Immortal Technique, Hopsin, Joey Badass, Grouch & Eligh, and more...Get your tickets NOW before you miss out on the West Coast's biggest Independent Hip Hop Festival!
You can buy Grieves' Together/Apart from Fifth Element, iTunes, Amazon, Best Buy and your favorite local independent retailer or music store.
Grieves: GrievesMusic.com | Twitter | Facebook | Google+ | Myspace | Instagram
Rhymesayers: Facebook | Twitter | YouTube | Google+ | Flickr | Soundcloud | Myspace | Instagram