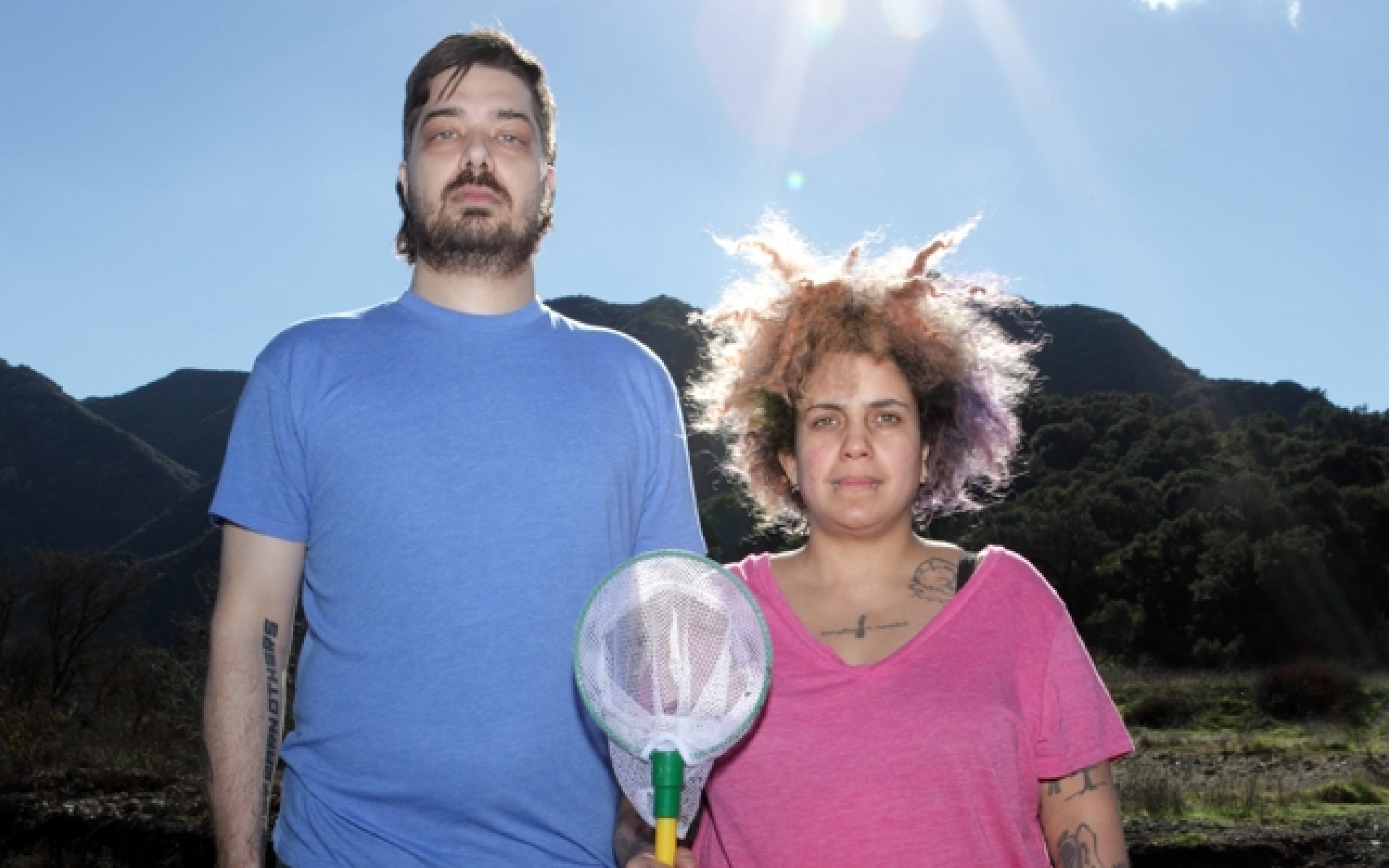 Aesop Rock and Kimya Dawson Share Hokey Fright Details with MTV Hive
Aesop Rock and Kimya Dawson recently sat down with MTV Hive to share some details from the upcoming album coming May 7th on Rhymesayers.
Check out a snippet below and head to MTVHive.com to read the rest...
Whatâ??s the story behind the album title, Hokey Fright?
Kimya Dawson: Itâ??s something Aesopâ??s grandma used to say. He told me about it and I thought it sounded awesome. I had never heard it before and we both thought it would be a great title.
Aesop Rock: She would say it instead of â??Holy Shit!â? It was her inoffensive exclamation. We searched it online and I asked my brothers if they had ever heard it elsewhere, but no dice. Maybe she made it up? I dunno.
Youâ??re calling this project the Uncluded. Did you come up with any other rejected names for the group?
Kimya Dawson: Initially we were Precious Bros and you will even hear us say that in a couple of songs, but we found out that there is a band called Precious Brothers. They are actually brothers with the last name Precious. Bummer. Then it took us well over a year to come up with a new name. We toyed with a bunch of ideas â?? Poltergasm, Willsmiths, Clap Clap NGOâ?¦ We asked for suggestions at shows and that was comical at best.
Aesop Rock: It was weird because Precious Bros was decided upon swiftly and we loved it. Then once we realized we couldnâ??t use it, I feel like we were throwing around band names forever. Ultimately I think the Uncluded fits us best, so I feel okay with it. Poltergasm is pretty good though.
Pre-order Hokey Fright from Fifth Element. Bundle your CD or Vinyl LP pre-order with an FE-only t-shirt to get the most bang for your buck.
Check out the new video for "Earthquake":
The Uncluded: Facebook | #TheUncluded
Aesop Rock: AesopRock.com | 900bats.com | Facebook | Twitter | Google+
Kimya Dawson: KimyaDawson.com | Facebook | Twitter | Instagram
Rhymesayers: Facebook | Twitter | YouTube | Google+ | Instagram | Flickr | Soundcloud | Myspace