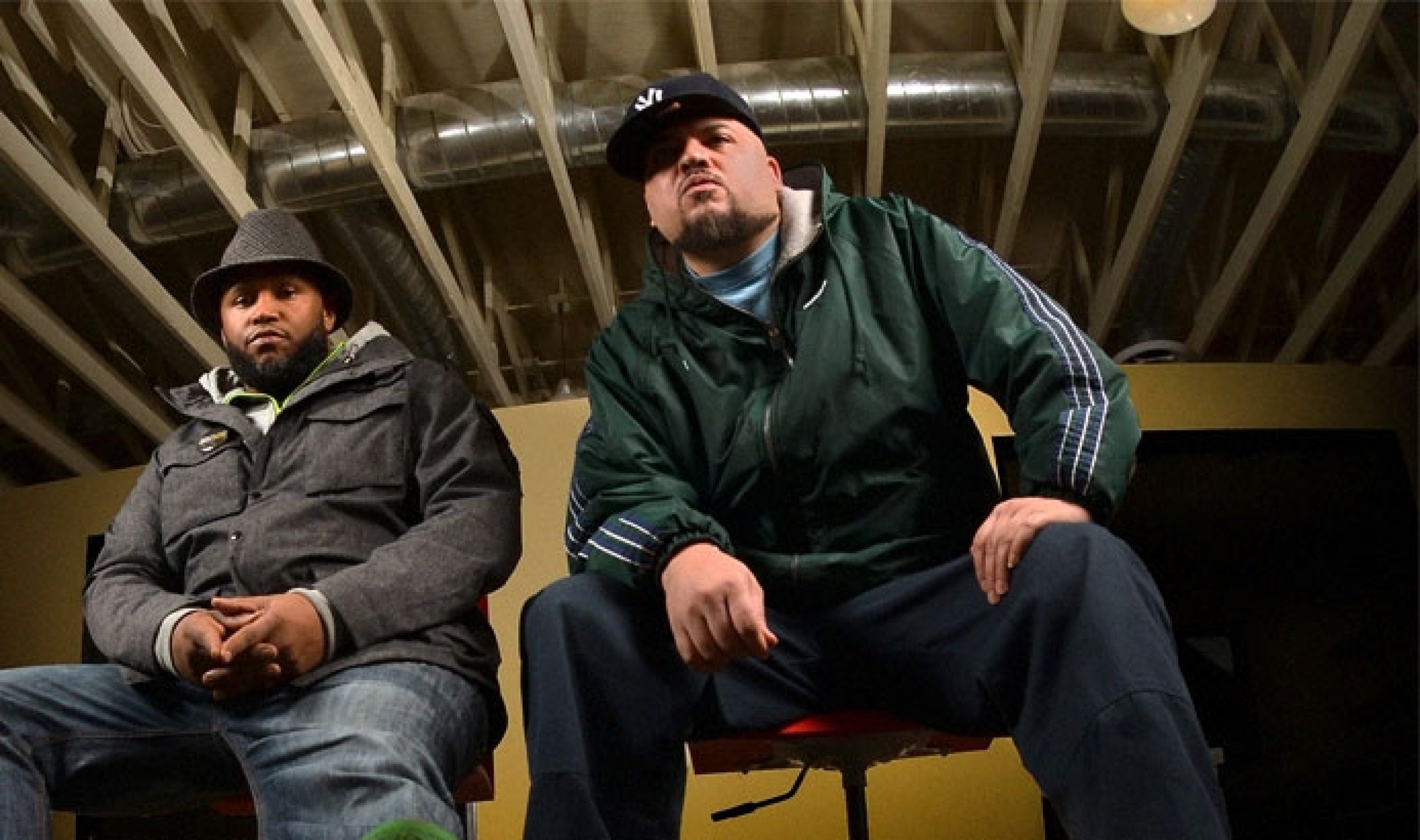 The Micranots: 10 Years after Return of the Travellahs
The folks at City Pages just dropped a new interview with The Micranots that focuses on their 1996 release Return Of The Travellahs! Check out a preview below and read more here.
Return of the Travellahs was your first official release on Rhymesayers Entertainment. What made you decide, following your time both self-releasing material and on Sub Verse, to go with Rhymesayers?
I Self: Part of it is that, in a scene like Minneapolis that's real small, we all knew each other from day one. And I remember, at the time, when we began talking about doing things, Rhymesayers had said they wanted to sign us for some time. It made sense.
Kool Ak: We already had a relationship with Siddiq and Slug going back before Rhymesayers. It was just a natural fit.
I Self: We had been involved with Rhymesayers even though we hadn't put out anything. We had been around while they had been developing, so all the relationships there just made logical sense.
After a ten-year hiatus, I Self Devine and DJ Kool Akiem return to 7th Street Entry at First Avenue for a one night only performance. Celebrating the digital release of their 2000 underground classic Obelisk Movements, they will be performing songs exclusively from the album. BUY TICKETS online, at Fifth Element, or The Depot.

On March 26th, 2013, Obelisk Movements will be available for sale digitally for the first time through iTunes and the Fifth Element website along with the original pressing of Obelisk Movements on CD, also available as a bundle option with an exclusive new Limited Edition Micranots T-Shirt. Pre-order the shirt NOW (bundle with music to save big!).
Micranots: Facebook | Twitter | #ObeliskMovements
I Self Devine: Twitter | Facebook | Myspace
Rhymesayers: Facebook | Twitter | YouTube | Google+ | Flickr | Soundcloud | Myspace