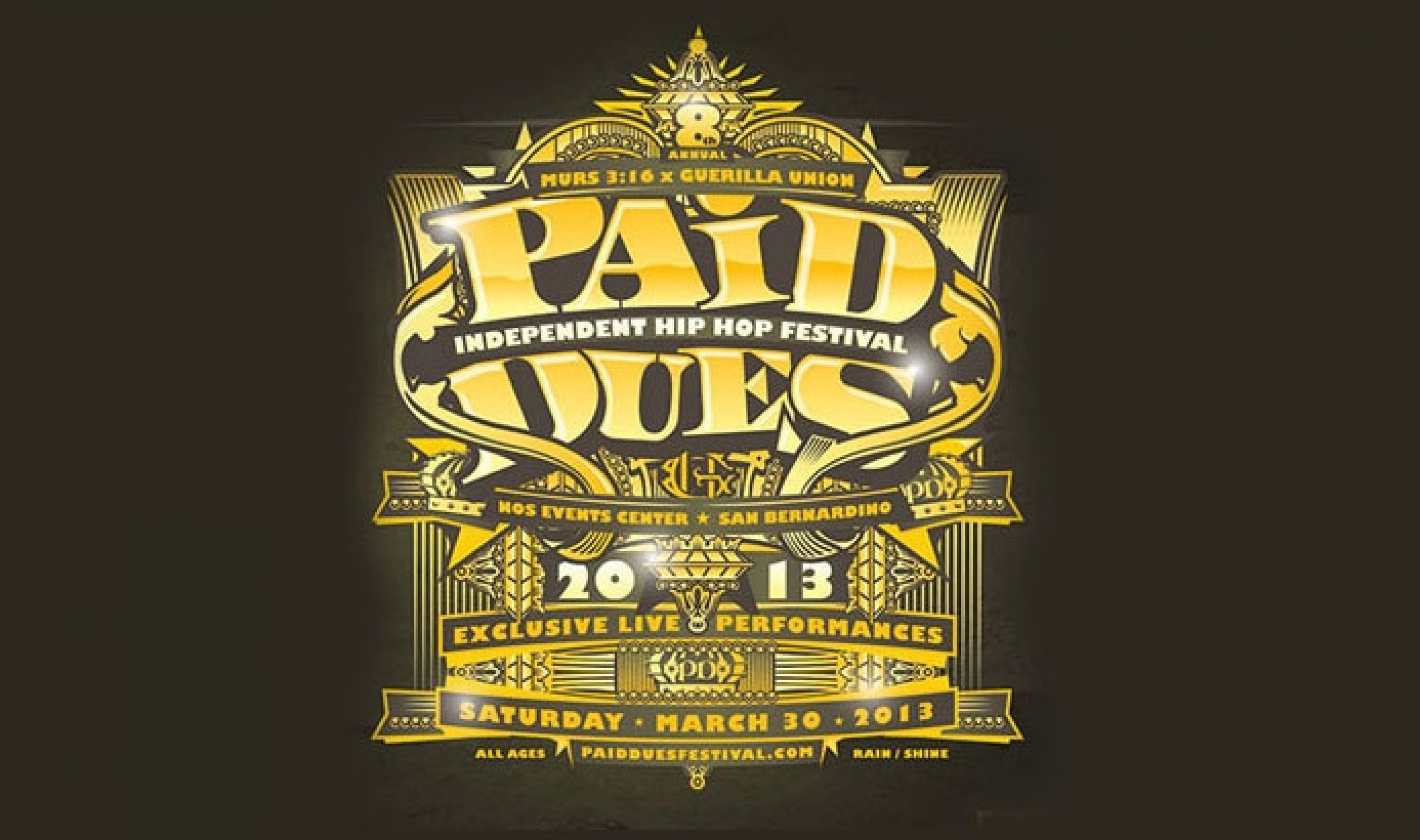 Grieves plays Paid Dues' "Dues Paid" stage at 3:35pm today!
Grieves will be tearing up the stage at Guerilla Union's annual Paid Dues Festival in San Bernardino, CA TODAY! He hits the Dues Paid Stage at 3:35pm sharp. Don't sleep on this set, Cali!
Joining Grieves will be Macklemore & Ryan Lewis, Black Hippy, Tech N9ne, De La Soul, Immortal Technique, Hopsin, Joey Badass, Grouch & Eligh, and more...
You can buy Grieves' Together/Apart from Fifth Element, iTunes, Amazon, Best Buy and your favorite local independent retailer or music store.
Grieves: GrievesMusic.com | Twitter | Facebook | Google+ | Myspace | Instagram
Rhymesayers: Facebook | Twitter | YouTube | Google+ | Flickr | Soundcloud | Myspace | Instagram