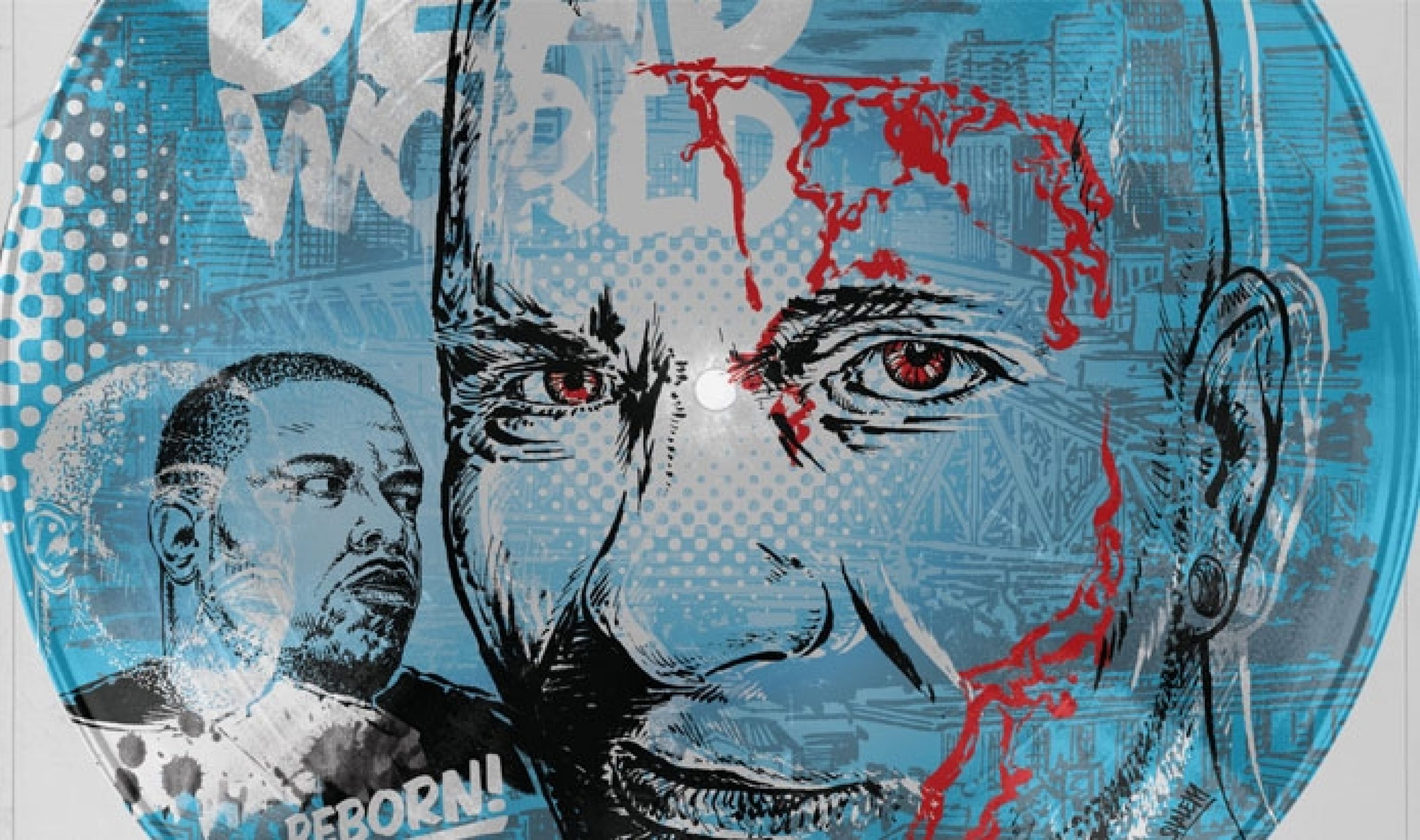 Mr. Dibbs - Deadworld Reborn Picture Disc Vinyl 12" available for pre-order!
After months of waiting, it's finally here. Mr. Dibbs released the digital version of Deadworld Reborn to the masses in late 2012, and now the limited edition picture disc vinyl is available for pre-order.
CLICK HERE to pre-order yours now from Fifth Element - limited to 1,000 pieces!
Mr. Dibbs has become one of the most respected and innovative turntablist/dj style producers in the game. Last year Mr. Dibbs died for approximately 53 seconds, one short month after the quiet release of Deadworld.

Held up in the hospital for a few weeks, Dibbs was an inadvertent resident of an impromptu hip hop retirement home. Battling leukemia on the floor above him was his longtime friend Marcus â??Skandal da Ruckus Manâ? Mitchell. An epic MC and producer, of equally epic bodily proportions, Skandalâ??s heart was big, but his production skills and lyrical largesse were even bigger.

Mr. Dibbs was found... in the strong lifeline weâ??ve all come to know and love as Skandal. Skandal lost his life in October last year, but even thru his passing he made Dibbs feel important enough to be reborn. â??Deadword Rebornâ?? was digitally released last november with all procceds going to Skandalâ??s daughter. Now for the first time ever â??Deadworld Rebornâ?? is available in physical form as a 12â? picture disc vinyl. Limited to 1,000 hand numbered pieces and featuring a long list of artists and producers including Brother Ali, The Black Keys, Grayskul, Murs, JEL, Skandal Da Ruckus Man himself, along with many more.
Mr. Dibbs: Bandcamp | Twitter | Facebook | Instagram
Rhymesayers: Facebook | Twitter | YouTube | Google+ | Instagram | Flickr | Soundcloud | Myspace