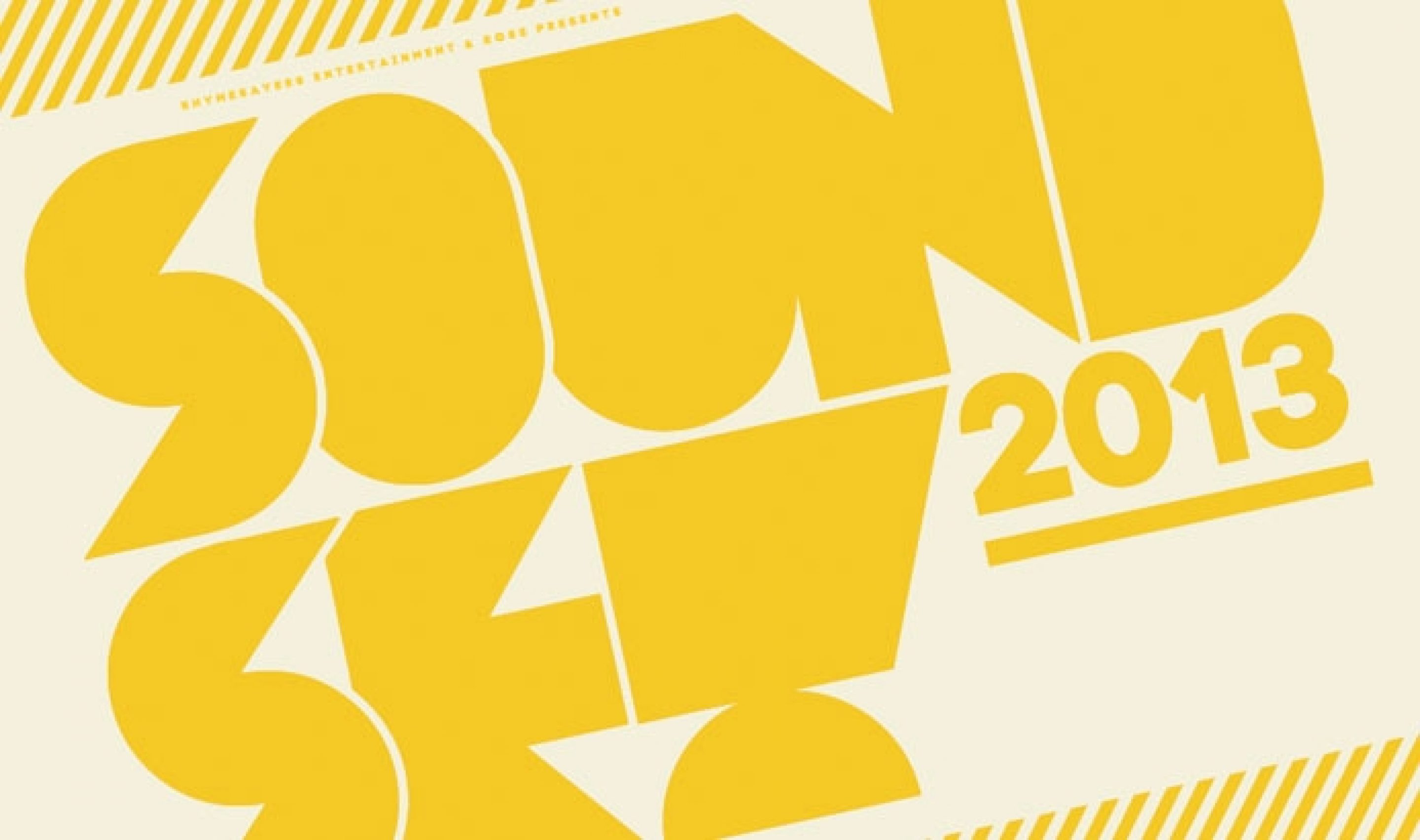 Soundset 2013 tickets on sale today!
Tickets are on sale NOW online at www.ticketweb.com and Fifth Element (2411 Hennepin Ave. S, Minneapolis). General admission tickets are $49 ($3 facility fee and parking are included in ticket price) VIP options for $100 ($3 facility fee and parking) are also available!
Rhymesayers Entertainment and Rose Presents announce the Sixth Annual Soundset Festival: your official Midwest kick-off of the summer with nine hours of the best Hip Hop music in one day. It all goes down at Canterbury Park in Shakopee, MN (rain or shine). Confirmed artists for Soundset 2013 include:
Atmosphere, Snoop Dogg, Mac Miller, Tech N9ne, Busta Rhymes, Brother Ali, Juicy J, P.O.S, Schoolboy Q, Aesop Rock with Rob Sonic & DJ Big Wiz, Joey Bada$$, Step Brothers (Evidence & Alchemist), Sean Price, A$AP Ferg, Dizzy Wright, Apollo Brown & Guilty Simpson, R.A. The Rugged Man, Abstract Rude & Musab, Melo D â?? Beat Junkies, Diamond D (All 45s DJ Set), Kid Koala, Skratch Bastid, Psalm One & Oh No, The Reminders, Mixed Blood Majority, The Chalice, Open Mike Eagle, Greg Grease, Haphduzn, Meta, Major G, DJ Top Speed, Dan Speak, Jimmy2Times, Verb X, DJ Mad Mardigan, DJ Lean Rock and Edison.

Hosted by Sway Calloway, Blueprint, J Pratt.
Your VIP ticket Includes:
- Limited edition Soundset bag
- Soundset festival shirt
- Exclusive VIP parking
- Separate VIP entrance to the festival grounds
- Access to a special exclusive VIP area near the main stages
- Exclusive bleacher style seating viewing the main stages
- Shaded tent chill area
- Meet and greets with artists
- Separate VIP restroom
- VIP bar with adult beverages, the only location on site that will serve liquor
- A special limited edition festival ticket / laminate and more
Tickets are also on sale for the 2013 Afterparty at First Avenue featuring Get Cryphy, Kid Cut Up, and hosted by Brother Ali! As usual, the party will be rocked by guest performances from this year's festival artists. Buy yours now at First Avenue or Fifth Element. This is an 18+ party.
In 2012, Rhymesayers and Rose Presents produced the 5th year of Soundset to an outdoor festival setting at Canterbury Park in Shakopee, MN with 20,000 people in attendance, including: four stages with over 40 artists performing, B-Boy battles, live DJs, artists painting live, skateboard demos and a custom car show. The 6th annual Soundset Festival is expected to be even bigger this year!
â??The biggest indie-rap festival of the yearâ?¦â? URB.com


Returning for their sixth Soundset, Atmosphere has been touring North America heavily, headlining two sold out shows at Winter on The Rocks, Summerfest, Governor's Ball, Camp Bisco, and more last year. In addition to headlining to a sold out show at the Cabooze Plaza in Minneapolis in fall 2012, they recently returned from the third annual Welcome To Minnesota Tour with fellow Twin Cities artist. This year the main stages which will be hosted by radio and television personality Sway Calloway of SiriusXM Shade 45 will also feature the legendary Snoop Dogg, Mac Miller, who recently debuted a new MTV2 show, with his "Most Dope" crew, Tech N9ne legendary for his epic live performances and recently celebrating catalog sales of over 1 million, Grammy nominated rapper Busta Rhymes boasting a 20+ year career is still producing mega hits, and Juicy J Oscar winner for his soundtrack contribution to the film Hustle & Flow, has been tearing up the charts and will release his 3rd studio album Stay Trippy in March of 2013.

Soundset 2013 also welcomes XXL Freshmen class nominee Joey Bada$$ who just dropped his single â??Unorthodoxâ? and is expected to release his debut effort sometime in 2013 as well as rising star and Black Hippy member Schoolboy Q as he continues his huge year leading up to his debut OXYMORON. Youâ??ll also see performances from Rhymesayers favorites Brother Ali who released the critically acclaimed Mourning in America and Dreaming in Color, P.O.S who released his newest album We Donâ??t Even Live Here, and Aesop Rock who dropped a new album Skelethon all in 2012 and is currently on a full tour of the U.S. with Rob Sonic and DJ Big Wiz. West Coast Legend and Rhymesayers artist Evidence returns this year with the recently Rhymesayers signed Step Brothers which includes his partner in crime Alchemist, a legendary producer and MC in his own right. We also welcome the best of new, and up-and-coming local artists to the Fifth Element stage, hosted by Blueprint.

With options of two Main Stages and the Fifth Element stage delivering over 45 artists performing nine hours of diverse music, an expanded B-Boy/B-Girl DJ tent hosted by J. Pratt, this year Soundset has partnered with Ironlak and The Seventh Letter Crew to bring some of the worlds most talented visual artists, who will be live painting all day: Ewok, Rime, Zes, Vizie, Trav, Aloy, and Eklips. In addition, the artists will be doing a black book signing, schedule will be available onsite. Also returning will be the 3rd annual Skateboard Showdown, the sixth annual Soundset Custom Car Show with over 200 cars and a special Last of the Record Buyers live production showcase, Soundsetâ??s Sixth Anniversary is guaranteed to provide fun for the whole family!
RSVP to Soundset 2013 now. Use hashtag #Soundset when tweeting to join the discussion!

Soundset: SoundsetFestival.com | Facebook | Twitter | Google+ | Instagram
Rhymesayers: Facebook | Twitter | YouTube | Google+ | Flickr | Soundcloud | Myspace