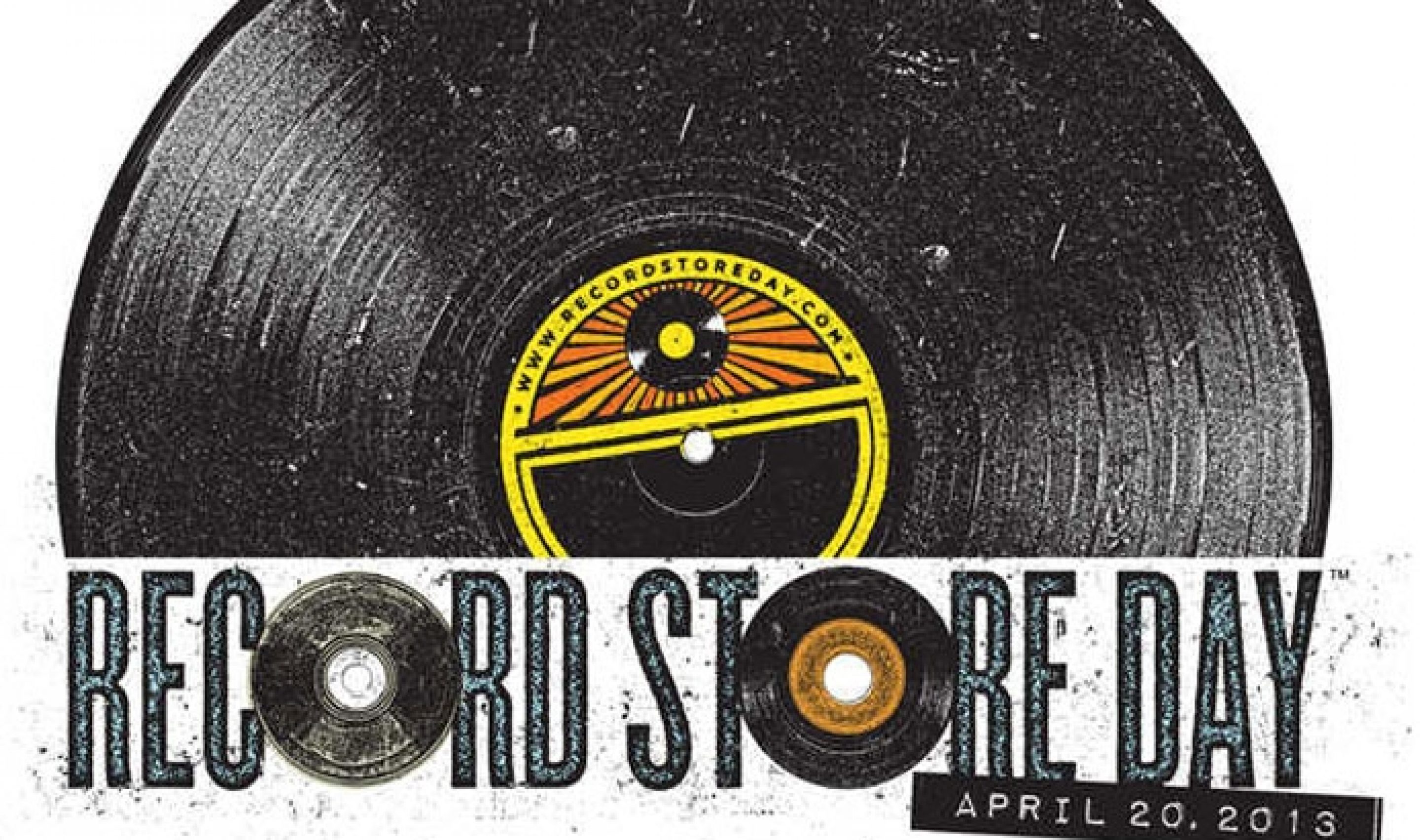 Happy Record Store Day 2013!
TODAY independent hip hop and independent retail join forces as Rhymesayers brings you THREE exclusive Record Store Day Releases from Atmosphere (as Demosexual), Brother Ali, and The Uncluded (Aesop Rock & Kimya Dawson). These three releases are all very limited and are available at an Independent Record Store Near YOU! Head to RecordStoreDay.com for more information and find your nearest retailer.


The first release since 2011â??s The Family Sign, Atmosphere brings you an exclusive Record Store Day 7â? vinyl under the pseudonym Demosexual. This 7â? is limited to 2,000 hand numbered pieces on translucent purple colored vinyl consisting of two demo songs from Atmosphereâ??s 2009/10 sessions. These songs are exclusive to this limited 7â? and will never be available again.

Celebrating the album's tenth anniversary, Brother Ali delivered his highly anticipated first Rhymesayers full length album Shadows On The Sun in 2003. An emcee, producer and community activist, Brother Ali is a student of Hip Hop's Golden age. The now classic Shadows on the Sun was crafted with this foundation and Ali's ability to write creative songs with passion and personality. Produced entirely by ANT and features guest appearances by Slug of Atmosphere. After being out of print for several years this vinyl re-issue includes a complete packaging re-work. For the first time ever, Shadows On The Sun will now be available in this Offical Record Store Day double picture disc vinyl in a clear gatefold jacket, limited to 2,000 hand-numbered pieces.

The Uncluded's exclusive Record Store Day 7â? vinyl consists of two lead-in singles "Delicate Cycle" and "Earthquake" from their debut album Hokey Fright set to release May 7th, 2013. This 7â? is limited to 1,000 hand-numbered pieces on transparent green colored vinyl. Their upcoming album â??Hokey Frightâ?? was recorded over the course of a year using a variety of locations and devices, from voice memo recorders to fleshed out studios. Aesop and Kimya wrote, performed, and recorded the whole album, with the exception of the drums on "Delicate Cycle", which were played by James McNew of Yo La Tengo.
FIFTH ELEMENT:
RSD 2013 is also the official launch of a fresh new run of Fifth Element clothing like the #GladILiveinMN series, and more, in addition to the launch of MN Vice clothing, from the folks who brought you MN Nice.

Live music will be going down all day from some of Twin Cities' finest DJs and artists. Just like last year, the DJs will be spinning strictly spinning vinyl straight from the FE crates, so if you hear it and want it, you can buy it right off the turntable platter!! Live sets by the following (set times released day of event):
1:00: DJ Mike The 2600 King
2:00: Haphduzn & Dimitry Killstorm
2:30: Noam The Drummer
3:30: Greg Grease
3:45: I.B.E
4:00: DJ Espada
5:00: Mixed Blood Majority
5:30: DJ Kool Akiem

Head to FifthElementOnline.com for more information - and HAPPY RECORD STORE DAY!
Atmosphere: Facebook | Twitter | Google+ | Instagram | Myspace
Brother Ali: BrotherAli.com | Facebook | Twitter | Google+ | Instagram | Myspace
The Uncluded: Facebook | Twitter | #TheUncluded
Aesop Rock: AesopRock.com | 900bats.com | Facebook | Twitter | Google+
Kimya Dawson: KimyaDawson.com | Facebook | Twitter | Instagram
Rhymesayers: Facebook | Twitter | YouTube | Google+ | Instagram | Flickr | Soundcloud | Myspace