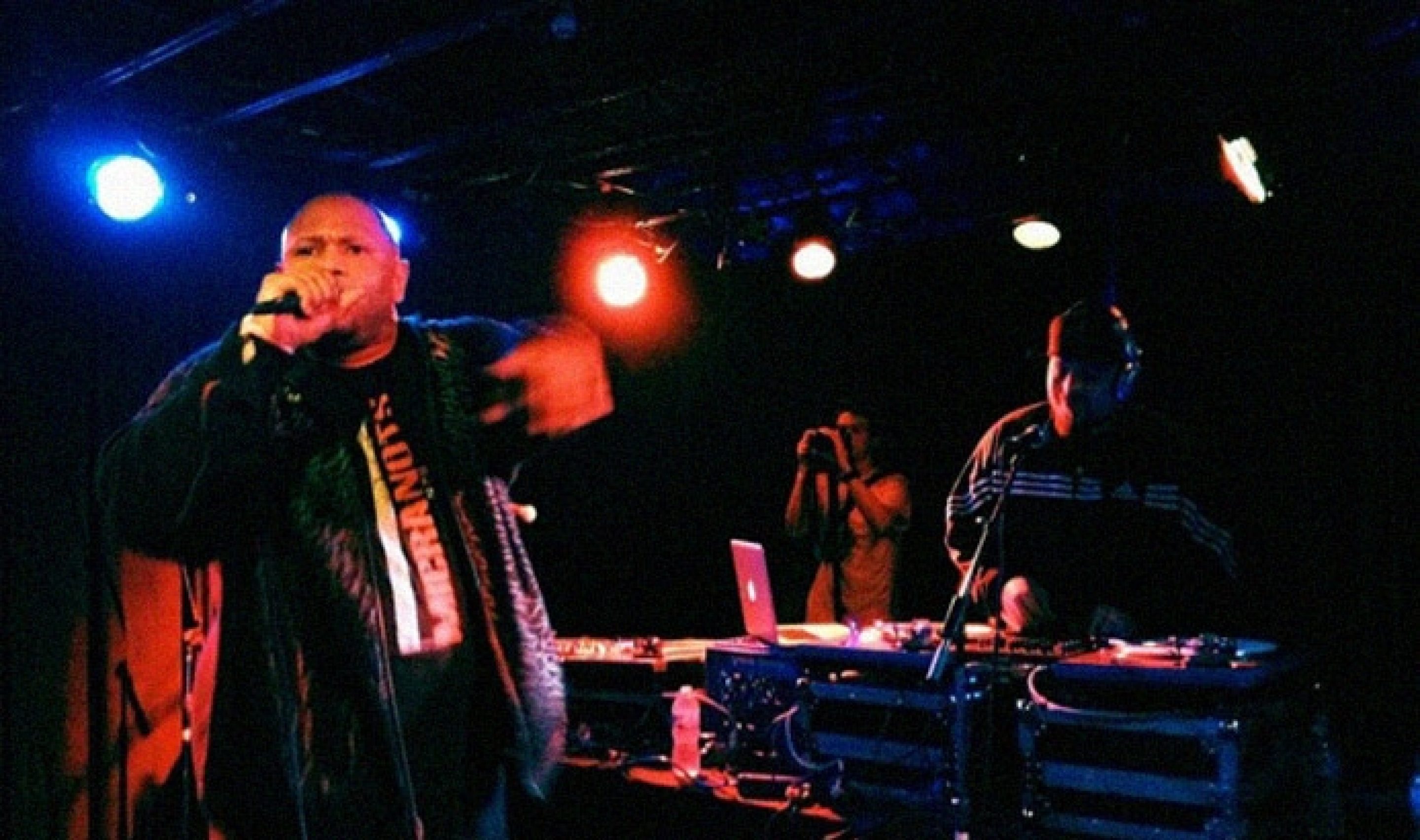 Show Review: The Micranots reunion show at 7th St. Entry
This past Saturday night at 7th St. Entry in Minneapolis, The Micranots (I Self Devine and DJ Kool Akiem) made a big statement with their Obelisk Movements reunion show. With local special guests Meta, Greg Grease, and I.B.E, the SOLD OUT crowd was ready for an impactful show, and everyone left satisfied!
Check out a quick snippet below and then head to CityPages.com to read the full story.
It was a historic night at the Entry as the legendary DJ Kool Akiem and I Self Devine once again joined forces after a decade to become the Micranots, the pioneering rap group that left an immense footprint on the local hip-hop scene. There was an air of excitement surrounding the sold out show as long-time fans co-mingled with younger heads who knew the history but had missed the chance to see the group in its heyday.
Obelisk Movements is now available digitally! Pick it up now via iTunes or at Fifth Element. Don't miss your chance to get this new version of an absolute underground classic.
Micranots: Facebook | Twitter | #ObeliskMovements
I Self Devine: Twitter | Facebook | Myspace
Rhymesayers: Facebook | Twitter | YouTube | Google+ | Flickr | Soundcloud | Myspace