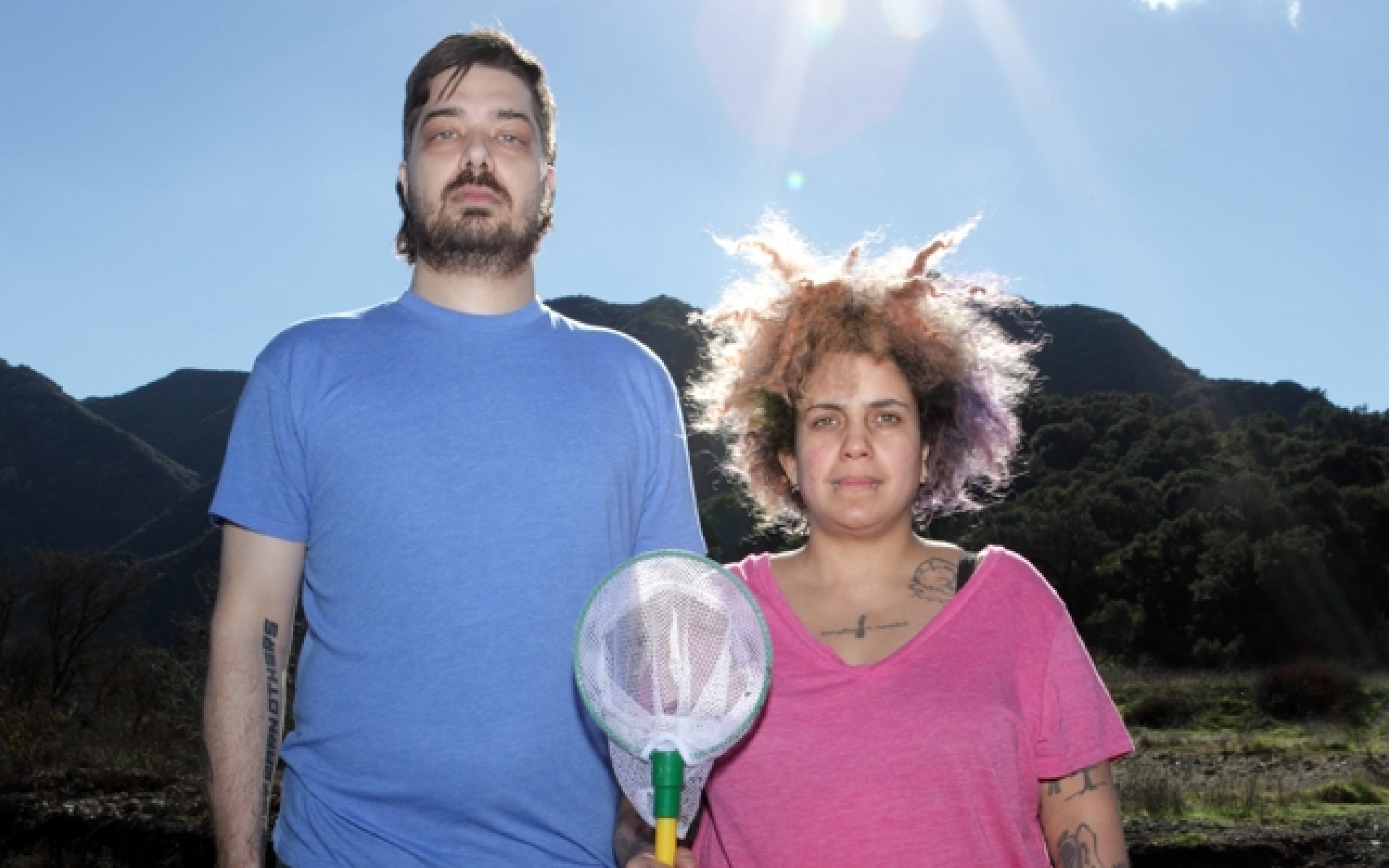 The Uncluded are going on tour! Tickets on sale now.
The Uncluded (Aesop Rock and Kimya Dawson) are excited to unveil the details of their upcoming US tour which will begin on May 28 in Washington DC and will find the duo taking their whimsical tunes from coast to coast. The tour includes dates in Chicago at Old Town School of Folk Music on June 8 as well as stops along the West Coast in Los Angeles at the First Unitarian Church on July 25. For all dates, the band will be supported by Hamell On Trial. For the full itinerary, please see below.
Tickets are on sale NOW! Head to Facebook.com/TheUncluded to RSVP and Buy your tickets today.

05-28 Washington, DC - 9:30 Club
05-29 Philadelphia, PA - World Cafe Live
05-20 Cambridge, MA - The Sinclair
06-01 Brooklyn, NY - Knitting Factory
06-02 Montreal, Quebec - Il Motore
06-03 Toronto, Ontario - The Blk Box
06-05 Detroit, MI - Trinosophes
06-06 Pittsburgh, PA - The Warhol
06-07 Columbus, OH - Wexner Center @ Ohio State (On sale 4/29)
06-08 Chicago, IL - Old Town School of Folk Music
06-21 Dallas, TX - The Texas Theatre
06-22 Houston, TX - Fitzgerald's Upstairs
06-23 Austin, TX - Central Presbyterian
06-25 St. Louis, MO - Firebird
06-26 Kansas City, MO - The Record Bar
06-29 Madison, WI - High Noon Saloon
06-30 Minneapolis, MN - Cedar Cultural Center
07-01 Des Moines, IA - Wooly's
07-03 Omaha, NE - The Waiting Room
07-05 Denver, CO - The Marquis Theatre
07-06 Colorado Springs, CO - Black Sheep
07-23 San Diego, CA - The Irenic
07-25 Los Angeles, CA - First Unitarian Church
07-26 San Francisco, CA - Slim's
07-29 Portland, OR - Wonder Ballroom
07-30 Seattle, WA - Neumo's
07-31 Vancouver, British Columbia - Fortune Sound Club
08-02 Missoula, MT - The Palace
08-03 Salt Lake City, UT - Kilby Court
Pre-order Hokey Fright now on iTunes and get "Delicate Cycle" immediately!
Pre-order Hokey Fright from Fifth Element! Bundle your CD or Vinyl LP pre-order with an FE-only t-shirt to get the most bang for your buck. As an exclusive to the Fifth Element pre-order only, Rhymesayers is offering a limited special edition fold-out poster containing imagery from the Album artwork and Full Handwritten lyrics, while supplies last.
The Uncluded: Facebook | Twitter | #TheUncluded
Aesop Rock: AesopRock.com | 900bats.com | Facebook | Twitter | Google+
Kimya Dawson: KimyaDawson.com | Facebook | Twitter | Instagram
Rhymesayers: Facebook | Twitter | YouTube | Google+ | Instagram | Flickr | Soundcloud | Myspace