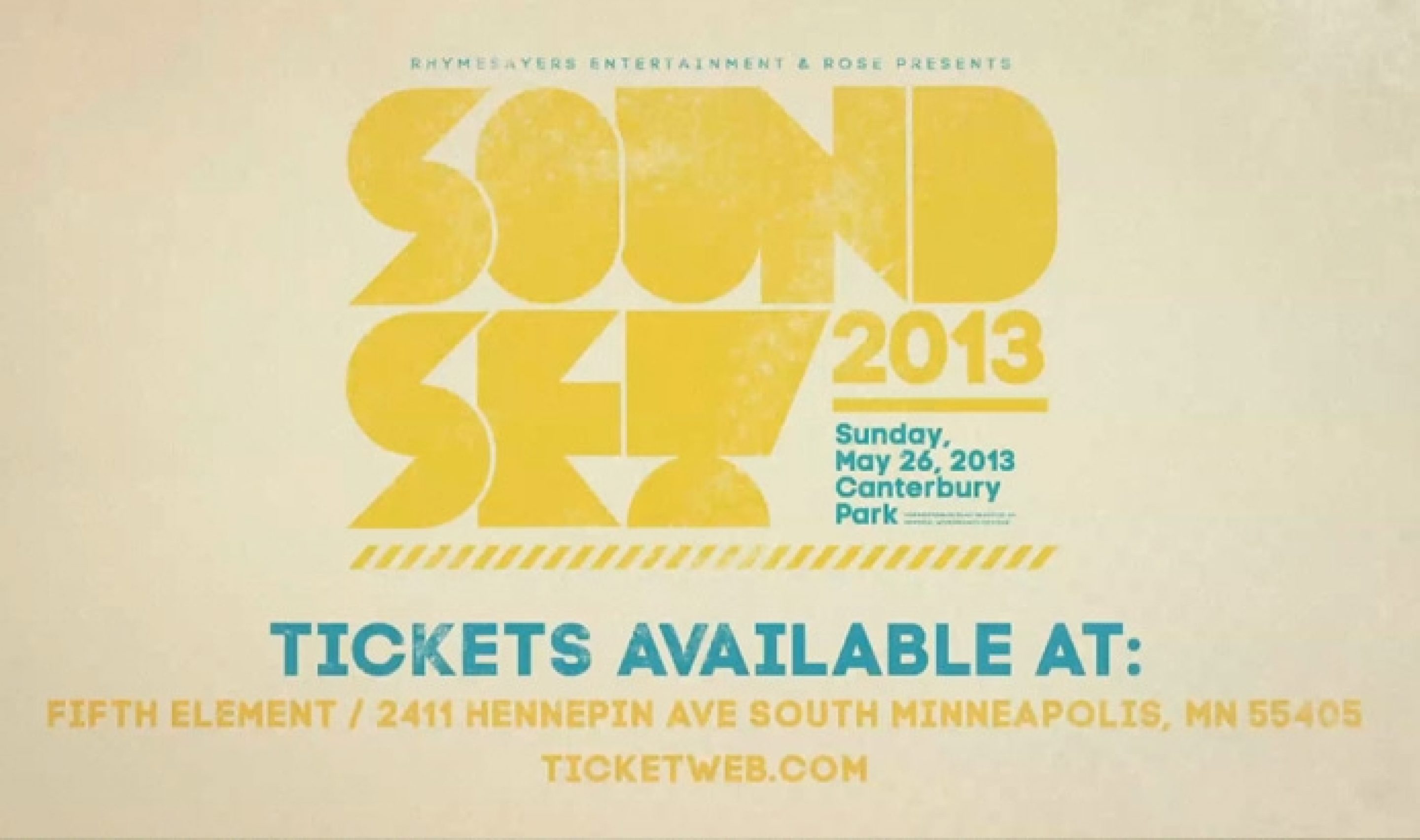 Watch: Soundset 2013 - Let's Go!
Tickets are on sale online at www.ticketweb.com and Fifth Element (2411 Hennepin Ave. S, Minneapolis). General admission tickets are $49 ($3 facility fee and parking are included in ticket price). VIP tickets are SOLD OUT. RSVP on Facebook.
Confirmed artists for Soundset 2013 include:
Atmosphere, Snoop Dogg, Mac Miller, Tech N9ne, Busta Rhymes, Brother Ali, Juicy J, P.O.S, Schoolboy Q, Aesop Rock with Rob Sonic & DJ Big Wiz, Joey Bada$$, Step Brothers (Evidence & Alchemist), Sean Price, A$AP Ferg, Dizzy Wright, Apollo Brown & Guilty Simpson, R.A. The Rugged Man, Abstract Rude & Musab, Melo D â?? Beat Junkies, Diamond D (All 45s DJ Set), Kid Koala, Skratch Bastid, Psalm One & Oh No, The Reminders, Mixed Blood Majority, The Chalice, Open Mike Eagle, Greg Grease, Haphduzn, Meta, Major G, DJ Top Speed, Dan Speak, Jimmy2Times, Verb X, DJ Mad Mardigan, DJ Lean Rock and Edison.

Hosted by Sway Calloway, Blueprint, J Pratt.
RSVP to Soundset 2013 now. Use hashtag #Soundset when tweeting to join the discussion!

Soundset: SoundsetFestival.com | Facebook | Twitter | Google+ | Instagram
Rhymesayers: Facebook | Twitter | YouTube | Google+ | Flickr | Soundcloud | Myspace