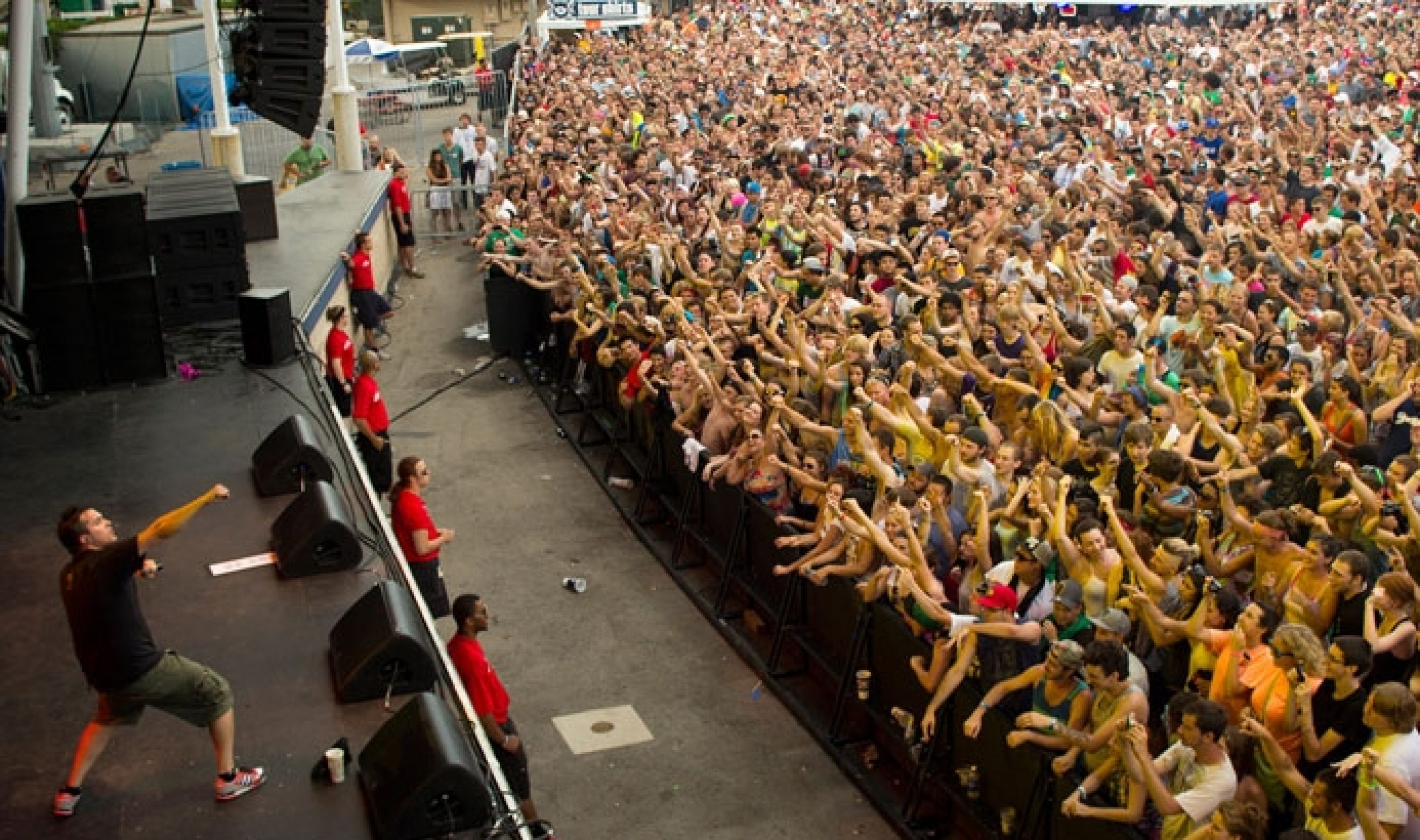 Summerfest Signings Times Announced!
On Friday, June 28th, 2013, Rhymesayers will take over the Harley-Davidson Roadhouse Stage at Summerfest in Milwaukee, WI. We're happy to announce the Exclusive Company Tent Signings times, check 'em out below. If you get to the grounds before 4pm, tickets are only $10 for Summerfest, so make sure to get there early to get your stuff signed. Get your tickets today at Summerfest.com so you don't miss out on the first-ever RSE Summerfest Takeover!
3:00PM - Atmosphere
3:30PM - Brother Ali
5:20PM - Blueprint
6:50PM - The Uncluded (Aesop Rock & Kimya Dawson)
8:20PM - P.O.S
Head to the Harley Davidson Stage Exclusive Company tent for each signing! Click here for a map.
Last year, Atmosphere played to a capacity-filled crowd at Summerfest, then was asked to return this year and bring some of their Rhymesayers friends along to join the party for this first time ever event at Summerfest, the world's biggest music festival. Joining Atmosphere on the Rhymesayers curated stage will be: Brother Ali, P.O.S, The Uncluded (Aesop Rock & Kimya Dawson), Blueprint and Twin Cities DJ Crew Get Cryphy (Plain Ole Bill, Jimmy 2 Times, DJ Fundo and LAST WORD)
Rhymesayers / Summerfest / Harley-Davidson Stage SET TIMES - Friday, 6/28/2013:
3:00 - 4:00 - Get Cryphy
4:00 - 5:00 - Blueprint
5:00 - 5:30 -Â Get Cryphy
5:30 - 6:30 - The Uncluded (Aesop Rock & Kimya Dawson)
6:30 - 7:00 -Â Get Cryphy
7:00 - 8:00 - P.O.S
8:00 - 8:30 -Â Get Cryphy
8:30 - 9:30 - Brother Ali
9:30 - 10:00 -Â Get Cryphy
10:00 - 11:15 - Atmosphere


Rhymesayers: Facebook | Twitter | YouTube | Google+ | Instagram | Flickr | Soundcloud | Myspace