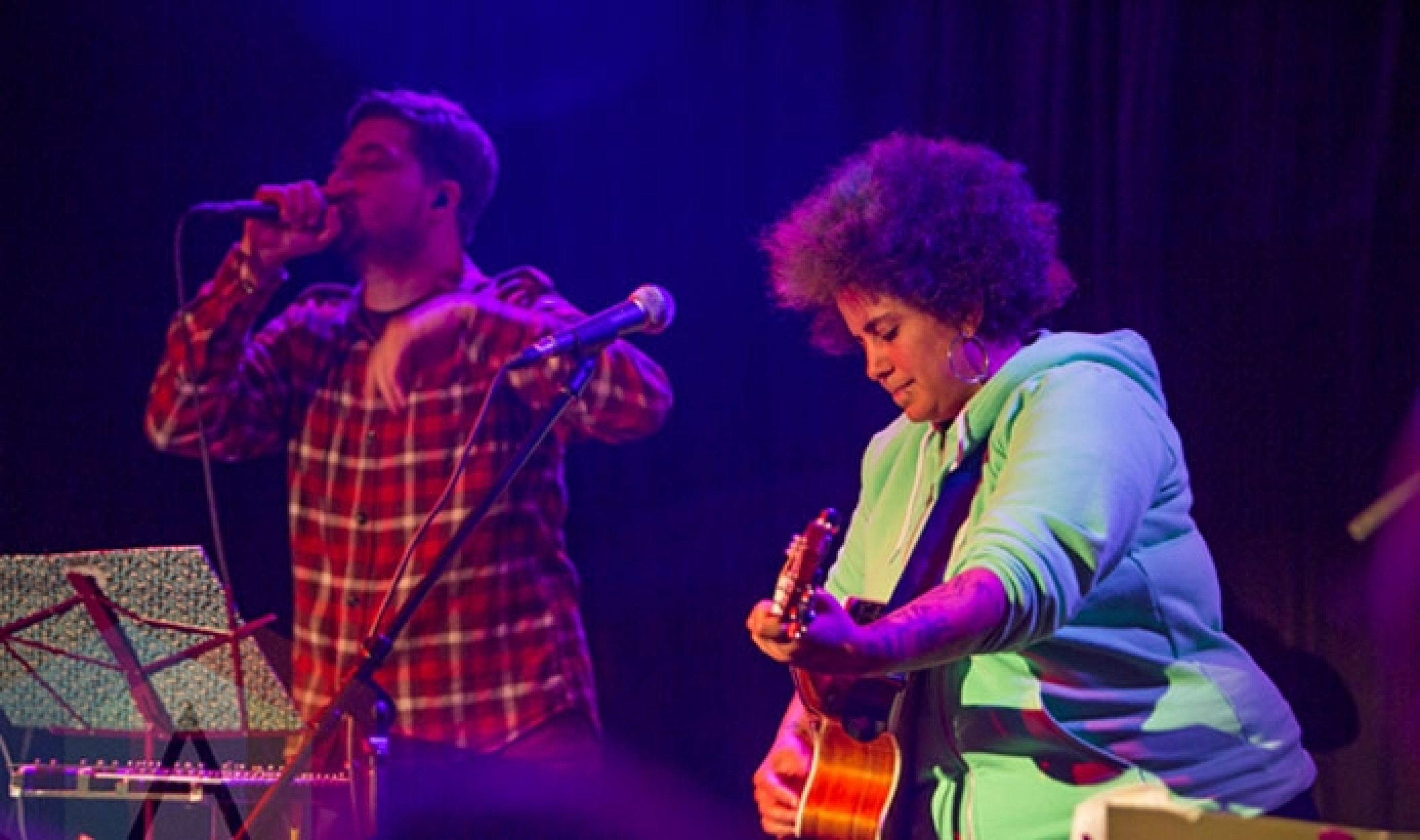 The Uncluded - "We've Needed This"
Photo: Aesthetic Mag (Toronto)
Ghettoblaster Magazine recently sat down with Aesop Rock and Kimya Dawson of The Uncluded. Peep a quick snippet below and then click HERE to read more...
Ghettoblaster: How did the band form? Aesop, I know you sent Kimya a letter because you were a big fan.
Aesop Rock: I did. That was a long time ago. We have a friend in common and a little while after that, after emailing back and forth a little bit and knowing some of the same people, we sort of met up to work on your (Kimyaâ??s) record when we finally got in touch after my fan letterdom (laughs). She was like â??Well Iâ??m recording my new record in Berkeleyâ? and I live in San Francisco. And I was like â??awesome,â? so I went over to see where they were recording and help out in any way I could. So that was the beginning of us just kind of like being like â??oh, we could make songs together.â? And that was it, really. Once we wrote one we were like â??letâ??s just keep going.â? Cause I was in the middle of writing my last solo record too and I think it was like a perfect distraction from both of our solo records which we both had been working on for a long time.
Don't miss the Hokey Fright Tour, going on now!
Pick up Hokey Fright on CD or Vinyl from Fifth Element, digitally from iTunes, Amazon, Google Play, and listen on Spotify.

The Uncluded: Facebook | Twitter | #TheUncluded
Aesop Rock: AesopRock.com | 900bats.com | Facebook | Twitter | Google+
Kimya Dawson: KimyaDawson.com | Facebook | Twitter | Instagram
Rhymesayers: Facebook | Twitter | YouTube | Google+ | Instagram | Flickr | Soundcloud | Myspace