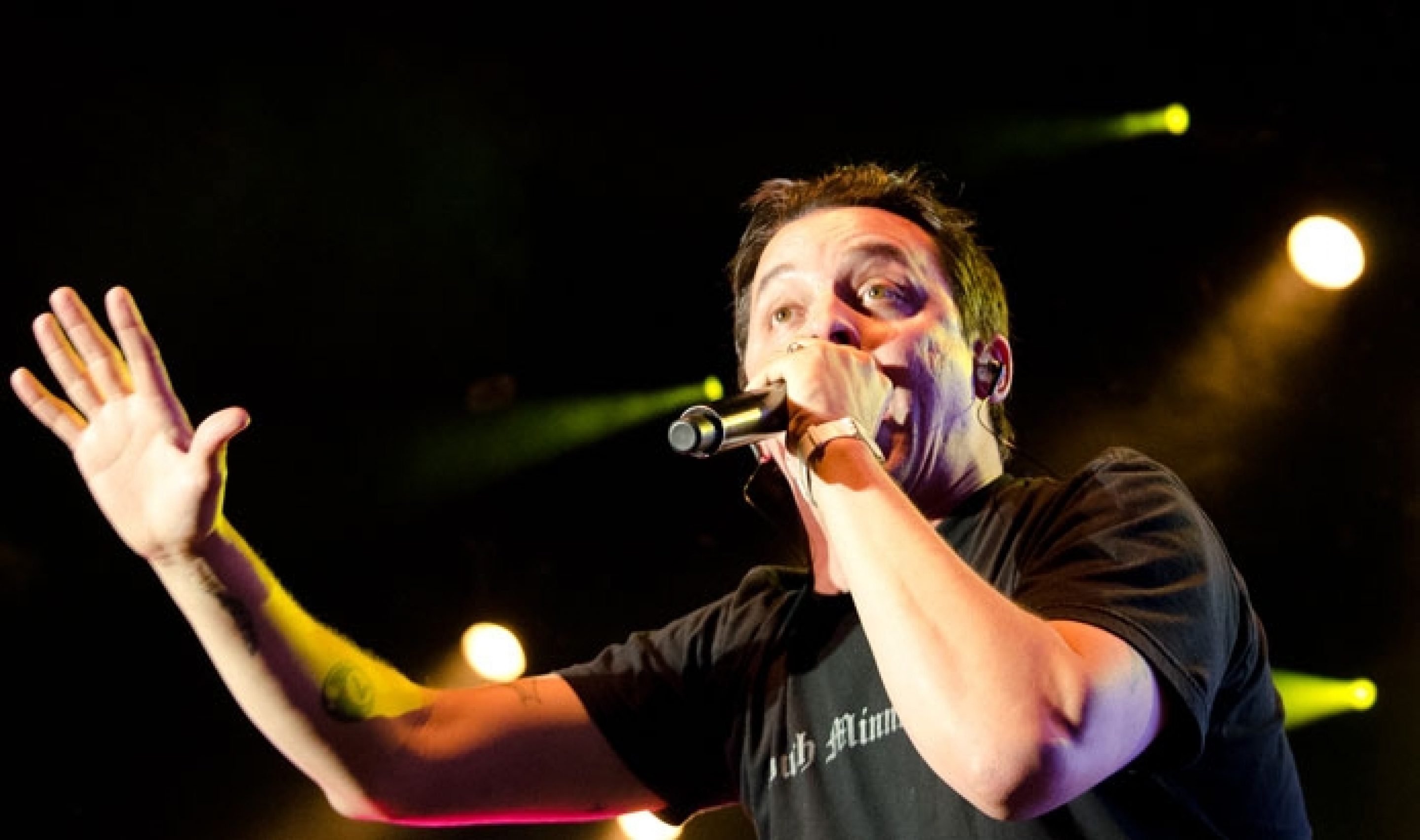 The Kickin' Up Dust Tour starts in one week!
Photo: Atmosphere at Summerfest 2013 - John Brunner
One week from today, Atmosphere, Slightly Stoopid, Tribal Seeds, and The Grouch and Eligh hit the road on the Kickin' Up Dust Tour! Get your tickets today, they're moving faster than ever!
Get yourself ready by listening to the new song "Bob Seger" on Spotify.
July 10, 2013 â?? Albuquerque, NM â?? Sandia Amphitheatre | Buy Tickets
July 11, 2013 â?? Phoenix, AZ â?? Mesa Amphitheatre | Buy Tickets
July 12, 2013 â?? Irvine, CA â?? Verizon Wireless Amphitheatre | Buy Tickets
July 13, 2013 â?? Las Vegas, NV â?? Boulevard Pool at The Cosmopolitan | Buy Tickets
July 14, 2013 â?? Santa Barbara, CA â?? Santa Barbara Bowl | Buy Tickets
July 18, 2013 â?? Stateline, NV â?? Montbleu Outdoor Stage | Buy Tickets
July 19, 2013 â?? Berkeley, CA â?? Greek Theatre | Buy Tickets
July 20, 2013 â?? Chula Vista, CA â?? Sleep Train Amphitheater | Buy Tickets
July 24, 2013 â?? Eugene, OR â?? Cuthbert Amphitheatre | Buy Tickets
July 25, 2013 â?? Boise, ID â?? Idaho Center Amphitheater | Buy Tickets
July 26, 2013 â?? Missoula, MT â?? Big Sky Brewery | Buy Tickets
July 27, 2013 â?? Salt Lake City, UT â?? The Great Salt Air | Buy Tickets
August 1, 2013 â?? Tulsa, OK â?? Cain's Ballroom | Buy Tickets
August 2, 2013 â?? Kansas City, MO â?? Crossroads | Buy Tickets
August 3, 2013 â?? Council Bluffs, IA â?? Stir Cove | Buy Tickets
August 4, 2013 â?? Des Moines, IA, Simon Estes Amphitheater | Buy Tickets
August 8, 2013 â?? Boston, MA â?? Bank of America Pavilion | Buy Tickets
August 9, 2013 â?? Asbury Park, NJ â?? Stone Pony Summerstage Lot | Buy Tickets
August 10, 2013 â?? Philadelphia, PA â?? Festival Pier @ Pennâ??s Landing | Buy Tickets
August 11, 2013 â?? Baltimore, MD â?? Pier Six Pavilion | Buy Tickets
August 14, 2013 â?? Richmond, VA â?? Pocahontas State Park | Buy Tickets
August 15, 2013 â?? Myrtle Beach, SC â?? House of Blues | Buy Tickets
August 16, 2013 â?? Raleigh, NC â?? Red Hat Amphitheater | Buy Tickets
August 17, 2013 â?? Charlotte, NC â?? Time Warner Cable Uptown Amphitheatre | Buy Tickets
August 21, 2013 â?? Atlanta, GA â?? The Tabernacle | Buy Tickets
August 22, 2013 â?? St. Augustine, FL â?? St. Augustine Amphitheatre | Buy Tickets
August 23, 2013 â?? Cocoa Beach, FL â?? Cocoa Riverfront Park | Buy Tickets
August 24, 2013 â?? Boca Raton, FL â?? Sunset Cove Amphitheater | Buy Tickets
Atmosphere: Facebook | Twitter | Google+ | Instagram | Myspace
Rhymesayers: Facebook | Twitter | YouTube | Google+ | Instagram | Flickr | Soundcloud | Myspace