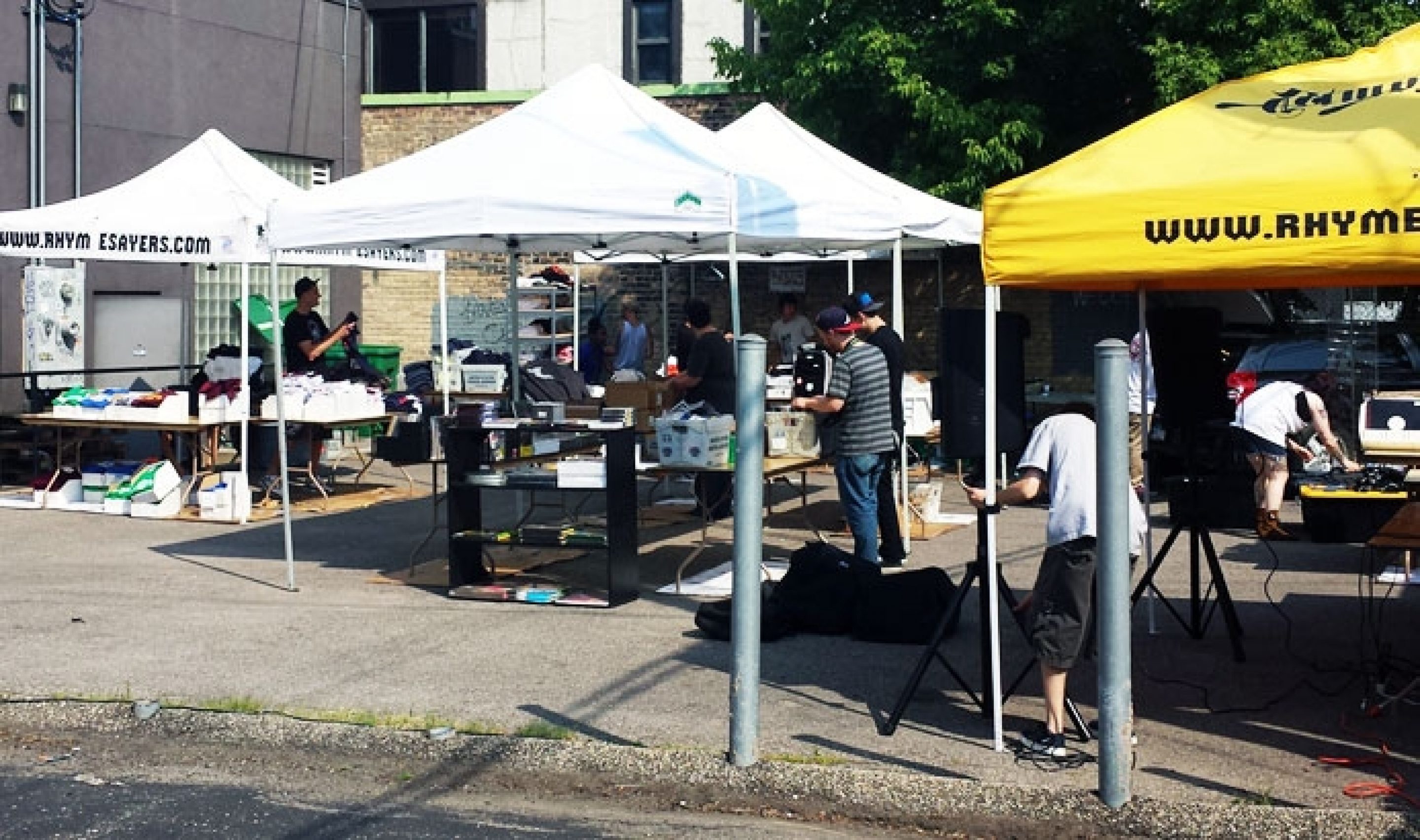 Fifth Element's Parking Lot Sale - TODAY!
Every summer, Fifth Element in Uptown Minneapolis hosts an annual Parking Lot Sale. With every sale comes new and exclusive items that you can't get anywhere else. TODAY from 11am to 7pm Central time, get incredible deals on merchandise, music, and more! Get down with some live music from local artists, and kick it with our homie Prof who will be hosting.

Check out a few of the products you can save on below, then head to Fifth Element Online for more information or stop by the shop. Doors are open!

NEW Rhymesayers Items:
Travis Millard x RSE shirts (see below)
Atmosphere "Cone Head" maroon windbreaker
Atmosphere "Onemosphere" shirt (Orange & Blue) (see below)
Rhymesayers Griffin Tank Top (limited sizes)

Rhymesayers Clothing Sale:
Rhymesayers "Collegiate" T-shirt - $10
Rhymesayers "Crest" Tank Top (Navy or White) - $14.99
Rhymesayers "Crest" Dog Shirt - 20% off
Brother Ali Track Jacket - $15
MIX & MATCH: Choose from 5 Rhymesayers CDs all for only $10
FREEÂ Brother Ali shirt with any Brother Ali purchase (while supplies last)
Rhymesayers CDs for $5: Brother Ali The Truth Is Here, Jake One White Van Music, Freeway & Jake One - The Stimulus Package, P.O.S Never Better, Face Candy This Is Where We Were
...and MORE!