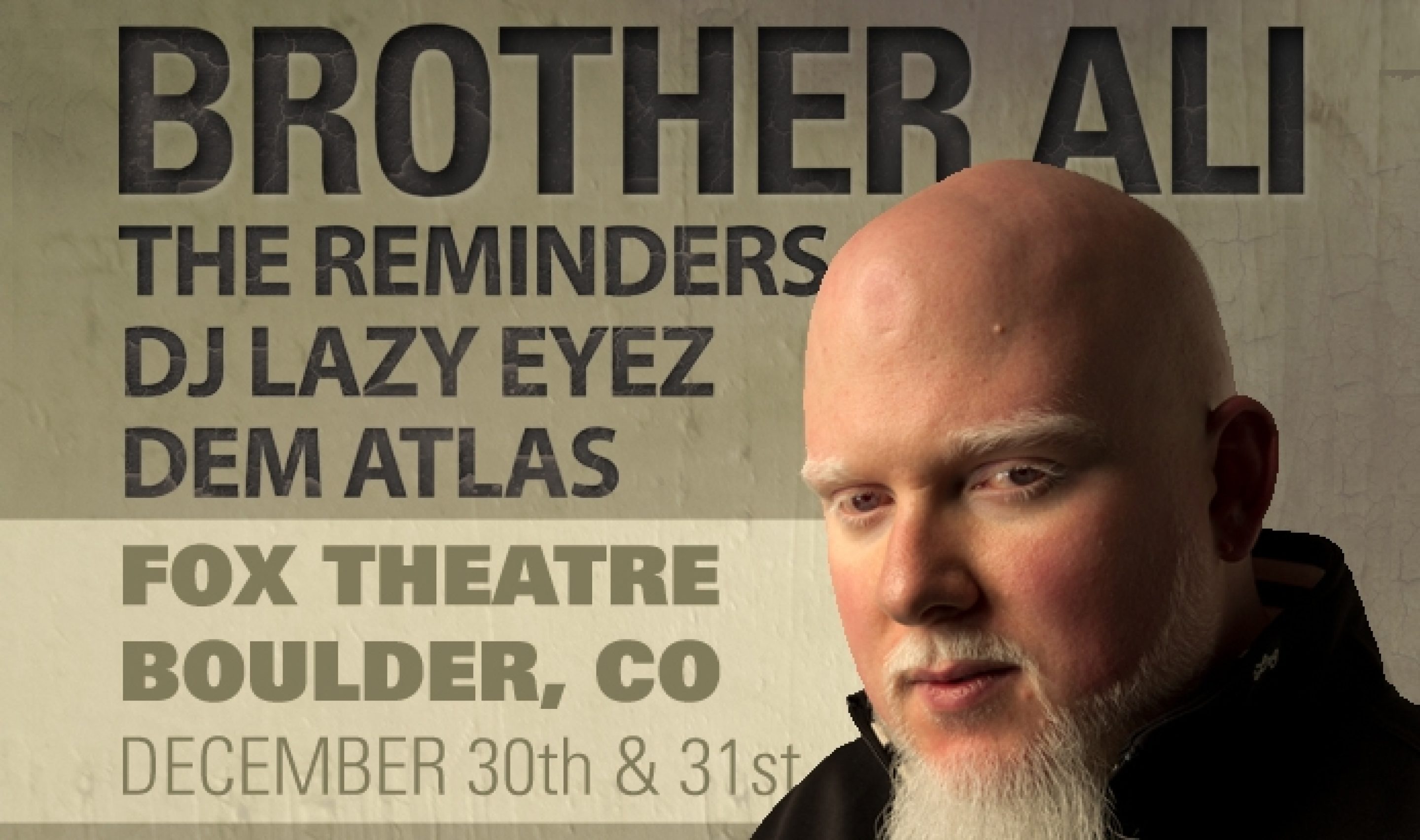 Holiday Special on Brother Ali Tickets!
Brother Ali, The ReMINDers, DJ Lazy Eyez, and deM atlaS will be performing for a special two-night run to ring in the New Year in Boulder, CO on December 30th and 31st. The Fox Theatre is now offering a holiday deal of $25 a ticket for either night or a 2-Night Pass for $40. Get 'em while they last!

December 30 - get tickets
December 31 - get tickets

Click here for more info on the ticket deals. See you soon!
WATCH a special message from Brother Ali below: