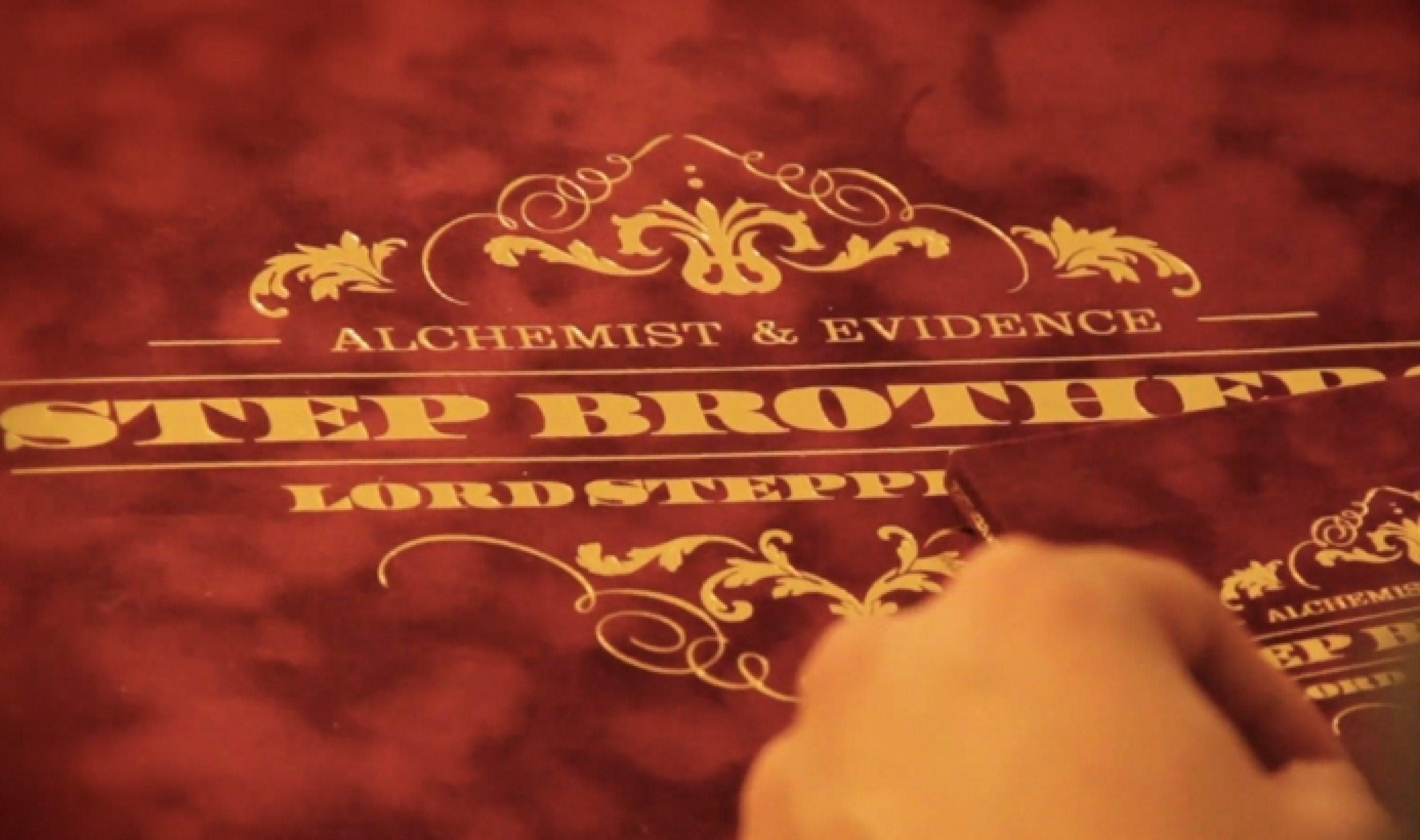 Get Your Hands On Lord Steppington
We've been talking about the physical copies of Step Brothers' Lord Steppington being velvet, but now you can get a closer look at them with our hands-on video!


There is still time to pre-order yours NOW from Fifth Element. Click HERE for various physical packages including the exclusive T-shirt. Also available: the exclusive crew neck sweatshirt and instrumental LP. All physical pre-orders will come autographed by Alchemist and Evidence!

Or go digital and pre-order from iTunes at http://bit.ly/LordSteppington.

For those in Europe, don't forget to catch the European Tour starting on January 15th!
January 15 - Amsterdam, Netherlands @ Melkweg - tickets
January 16 - Ghent, Belgium @ Vooruit - tickets
January 17 - Barcelona, Spain @ Razzmatazz - tickets
January 18 - Malaga, Spain @ Sala Trinchera - tickets
January 19 - Athens, Greece @ Kyttaro - tickets
January 21 - Prague, Czech Republic @ Lucerna Music Bar - tickets
January 22 - Warsaw, Poland @ M2 Club 
January 23 - Frankfurt, Germany @ Zoom - tickets
January 24 - Bologna, Italy @ TPO - tickets
January 25 - Zurich, Switzerland @ Komplex - tickets
January 26 - Geneva, Switzerland @ Usine - tickets