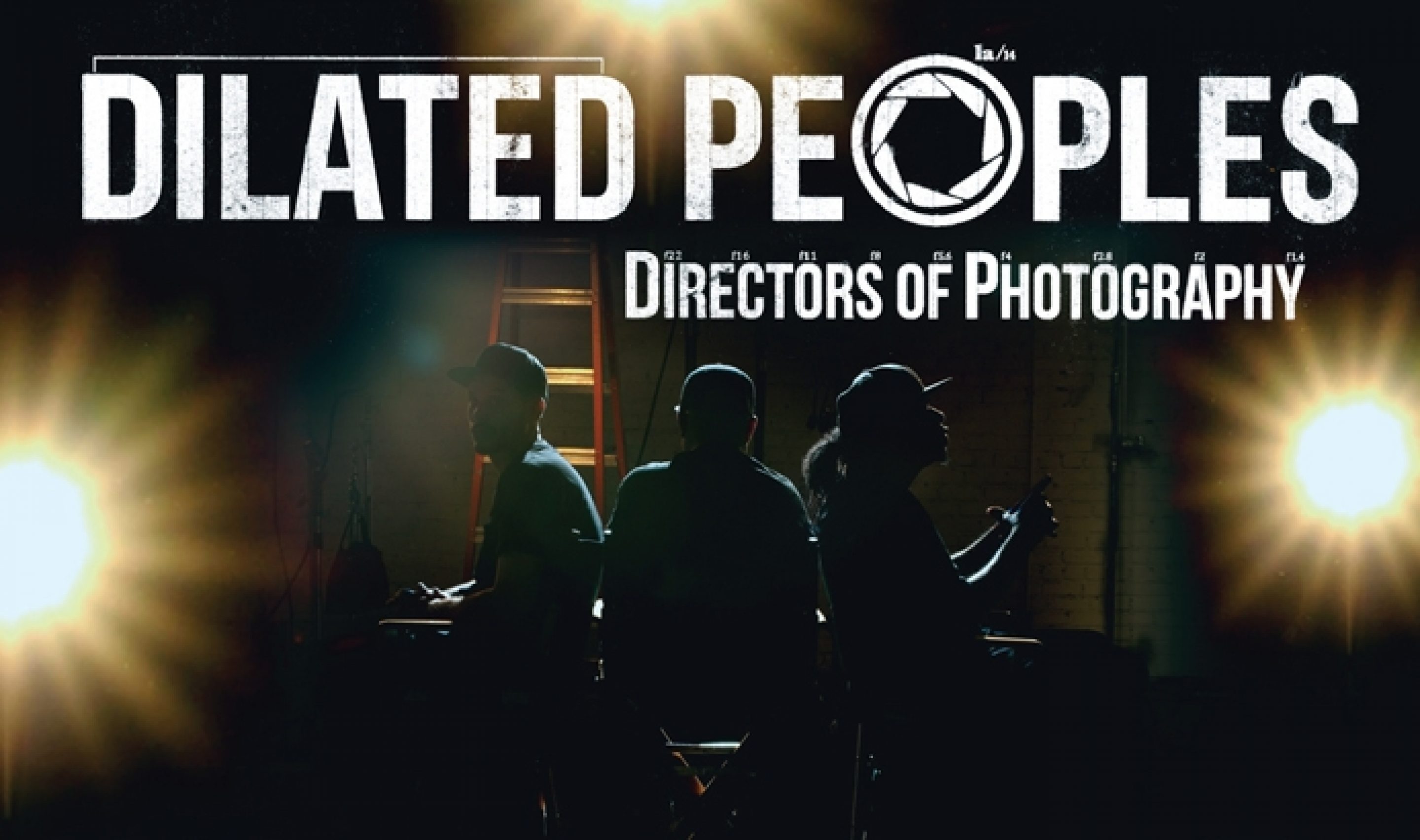 Pre-order Dilated Peoples' Directors of Photography NOW; Watch New Video
Today, we announced the release date for Dilated Peoples' debut on Rhymesayers, Directors of Photography. To coincide with the announcement, we launched the first video and single, â??Good As Gone,â? produced by the legendary DJ Premier. The new single serves as a re-introduction to Dilated Peoples.
Already well-known for their classic sound, they've been tirelessly honing their skills on solo projects since their last group offering. Together again, they're set to deliver their best work yet.


The video, directed by Andrew Melby & Evidence, takes place in the sunny California desert and along the coast line. Visually, "Good As Gone" plays out like a barrage of Instagram-worthy frames and showcases their skills as Directors of Photography.

Pre-order Directors of Photography now and get the first single "Good As Gone" instantly via:

iTunes: http://bit.ly/DOPitunes
Amazon: http://bit.ly/DOPamazon

Pre-order Directors of Photography now via Fifth Element to get the new single "Good As Gone" instantly and receive an exclusive autographed photo print, PLUS bundle your pre-order with a limited edition, Fifth Element exclusive Dilated Peoples t-shirt or zip hoodie:

Fifth Element: http://bit.ly/DOP_FE

The brand new album from Dilated Peoples, Directors of Photography, is due out 8.12.14 on Rhymesayers Entertainment.

http://rhymesayers.com/dilatedpeoples
Dilated Peoples on Twitter: http://twitter.com/dilatedpeoples
Dilated Peoples on Facebook: http://facebook.com/dilatedpeoples
Dilated Peoples on Instagram: http://instagram.com/peoplesdilated
Evidence on Instagram: http://instagram.com/mrevidence
Rakaa on Instagram: http://instagram.com/therealrakaa
DJ Babu on Instagram: http://instagram.com/djbabuforeal
Rhymesayers on Twitter: http://twitter.com/rhymesayers
Rhymesayers on Facebook: http://facebook.com/rhymesayers

#DirectorsOfPhotography