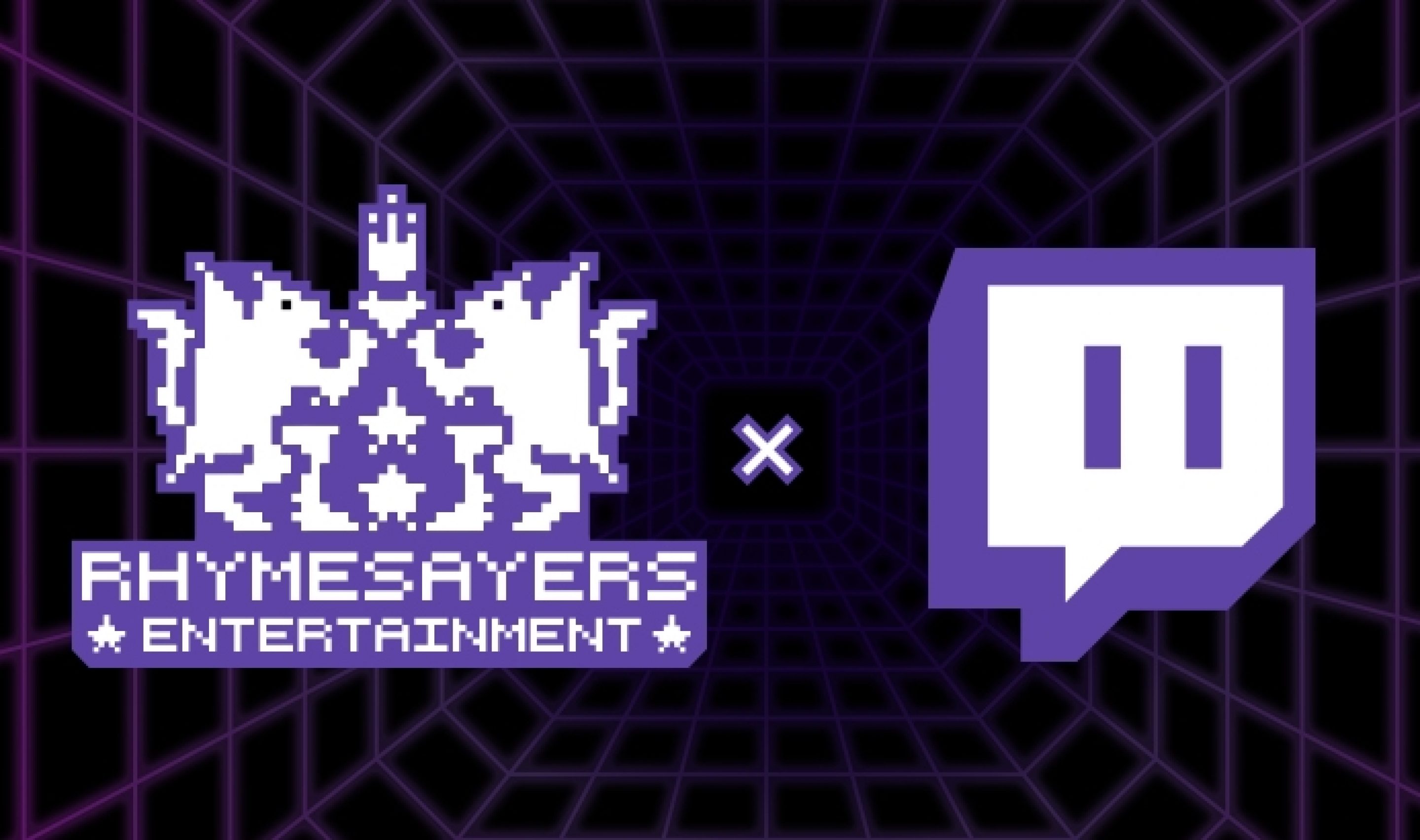 Rhymesayers Twitch Policy
(LAST UPDATED: November 26, 2018)

Many of you have asked us where we stand with streaming our music on Twitch. We have answers for you!
---
STREAMING

You are welcome to tune into the Rhymesayers channel during your Twitch streams without your VODs being muted. All we ask is that you please help show your support any way you can! There are a few ways to do this:
1) Add our track listing bot in your channel! You can do this by typing !join on the Rhymesayers channel at http://twitch.tv/rhymesayers
Should you decide to stop streaming our channel for your broadcast and want the music bot to leave your channel, all you need to do is type !leave in your own chat. **UPDATED NOTE (AS OF AUGUST 2017): Unfortunately, the dev team behind the bot is still too busy to keep up with the upkeep. For now, the bot is still on hiatus.**
If you aren't tuned into our live channel, if you can, we ask that you use XSplit or similar tools to show your viewers which songs are being streamed live.

2) Add a twitch.tv/rhymesayers image to your channel descriptions! You can add this image in a panel on your channel, linking to http://twitch.tv/rhymesayers
3) Join the Rhymesayers Twitch Community! Especially now that you can broadcast to up to three different communities at the same time, we've started our own! For information on how to add it to your broadcast, click here.
---
VODs

As long as you are using a Rhymesayers song openly available through Twitch's music library, it will not be muted on your VODs.

Explicit Playlist | Instrumental Playlist
---
GETTING YOUR TWITCH VOD CONTENT MUTED ANYWAY?
Should you run into an error and find that music from these cleared playlists are still being muted in your VODs, never fear! We can help fix that for you!
If you feel your VODs are being muted from our cleared playlists, please email twitch@rhymesayers.com with a description of the problem, a link to your VOD, and what song(s) were playing. We will look into it and do our best to work with our partners to get this fixed for you.
---
YOUTUBE EXPORTS

If you choose to export your Twitch VODs to your YouTube channel, we will allow this, however, our policy is to run ads on this content. You will not be able to personally monetize on these videos.
---
CAN I USE MUSIC NOT PROVIDED ON YOUR TWITCH PLAYLISTS FOR MY GAMING VIDEOS?

There is a possibility of this, yes. However, we review these on a case-by-case basis. Please send these inquiries to our Twitch Manager at twitch@rhymesayers.com. If you are looking to use our music for non-gaming content, you will want to shoot a licensing and use inquiry to info@rhymesayers.com.
---
AMENDMENTS

Please note that this is a fairly new addition to the label. As Twitch and the connection between music and the gaming world grows, we will need to adapt.
We are really excited to take part in the gaming community with you guys! Want to know more about this partnership and its initial launch? Click here.
---


WHO FROM RHYMESAYERS HAS THEIR OWN TWITCH CHANNELS?

Aside from the label channel, here are the following artists and staff members who have their own channels:
- Al Everson / suspect_se7en (Rhymesayers Production Manager)
- Colin Papworth / does44 (Grieves' Tour Manager)
- Grieves (Artist)
- Zach Skov / Shon3n (Rhymesayers Platform Manager)

You can also access our Rhymesayers Stream Team Hub on Twitch at http://twitch.tv/team/rhymesayers
---
ARE THERE ANY OFFICIAL RHYMESAYERS GAMING COMMUNITIES I CAN JOIN?

Yes there are! Listed below:

- Discord server
- Facebook
- PlayStation (Rhymesayers Gaming) - You will need to search for this from your PS dashboard. If you cannot find it, look for user "Rhymesayers-" (with the dash at the end) and join the community from that profile.
- Steam
---
PRESS
- [A]List Daily: "Twitch Grows Its Music Library" [read here]
- BusinessWire: press release [read here]
- Digital Music News: "Twitch Doubles the Size of Their Music Library" [read here]
- Forward Geek: "Rhymesayers Brings Hip Hop to the Twitch Community With 100+ Songs for Broadcasting" [read here]
- HHK Mag: "Rhymesayers Partners With Twitch" [read here]
- iDigitalTimes: "Rhymesayers Entertainment Announces Official Twitch Channel; Weekly Streams To Begin April 3" [read here]
- LockerDome: "Indie label Rhymesayers announces Twitch playlist, stream" [read here]
- Loot Crate's The Daily Crate: "Hip-hop and Gaming Go Co-Op: An Interview with Rhymesayers' Sarah Dope" [read here]
- MusicAlly's Sandbox Issue #131 (downloadable PDF): "Twitch-Finder General: Music and Gaming Reborn" [read here]
- RainNews: "Indie hip-hop label joins Twitch's music ranks" [read here]
- Slashgear: "Twitch x Rhymesayers: the hip-hop game-stream team-up" [read here]
- TechnoBuffalo: "Indie label Rhymesayers announces Twitch playlist, stream" [read here]
- The World's Empire: "Rhymesayers Brings Hip Hop to the Twitch Music Library! 100+ Songs" [read here]
- Twitch: "The Twitch Music Library now has over 1,000 pre-cleared songs!" [read here]
- Venture Beat: "The new 'Tonight Show': Hip-hop & HBO stars want to reach Twitch's massive audience" [read here]
- Yahoo Finance: press release [read here]

*Any press inquiries regarding our involvement with Twitch or questions regarding using our music for other game-related content can be sent to twitch@rhymesayers.com