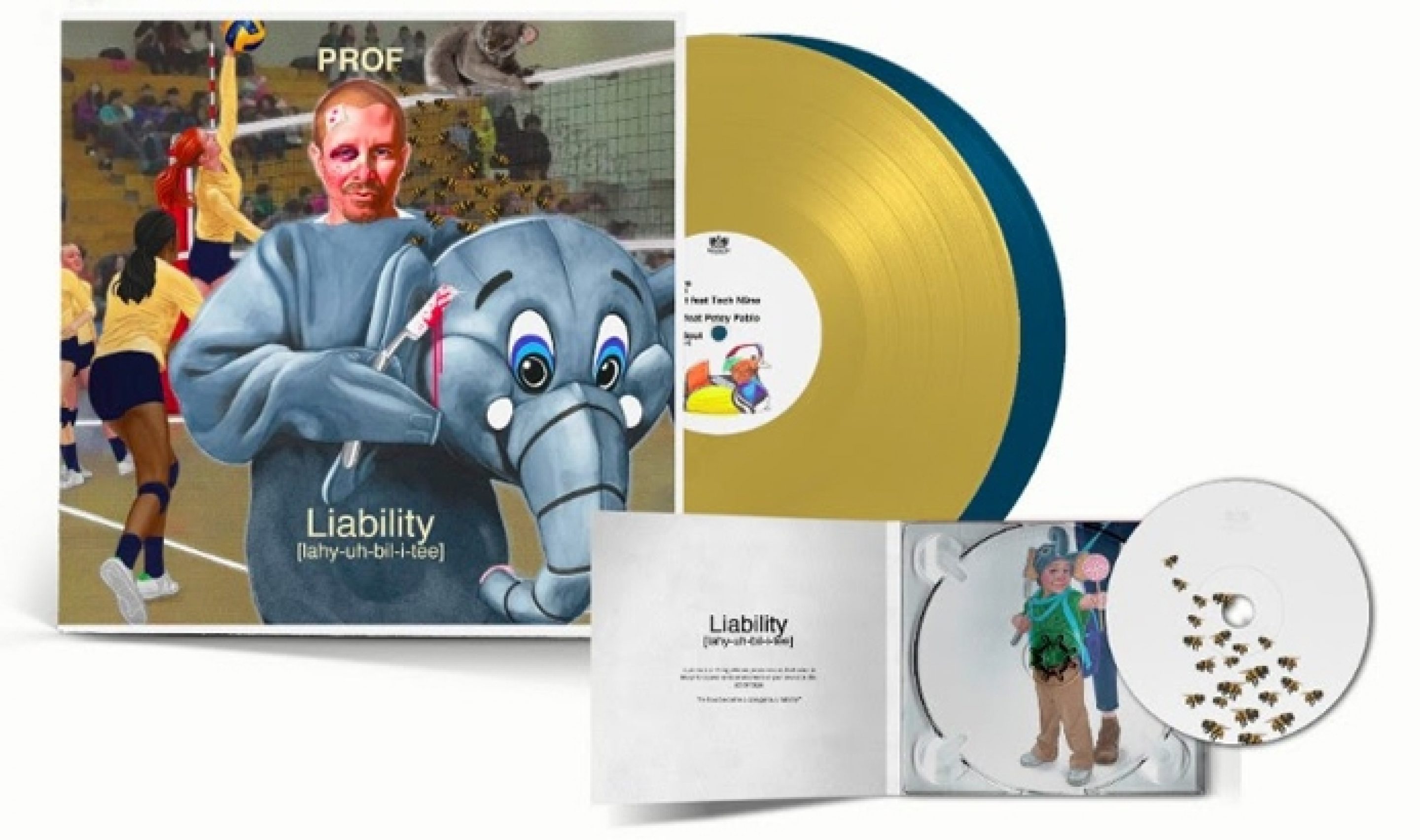 Prof's Liability - Available Now!
Prof's new album, Liability, is available online and in stores today! Head to your favorite local record store to pick up a copy, or click one of the links below to order yours now.

iTunes | Fifth Element | Amazon | Google Play

And if you live in the greater Minneapolis area, swing by Fifth Element tonight (October 16) at 6pm to see Prof perform live! Afterward, he'll stick around to sign some albums, take some photos, crack some jokes and steal your girl. We'll even have a few Liability Kit leftovers from the pre-order available on a first-come, first-served basis, so come early. Plus, we'll host drawings to give away a couple free pairs of tickets to the Rhymesayers 20 Anniversary Concert, so don't miss out. See you there!