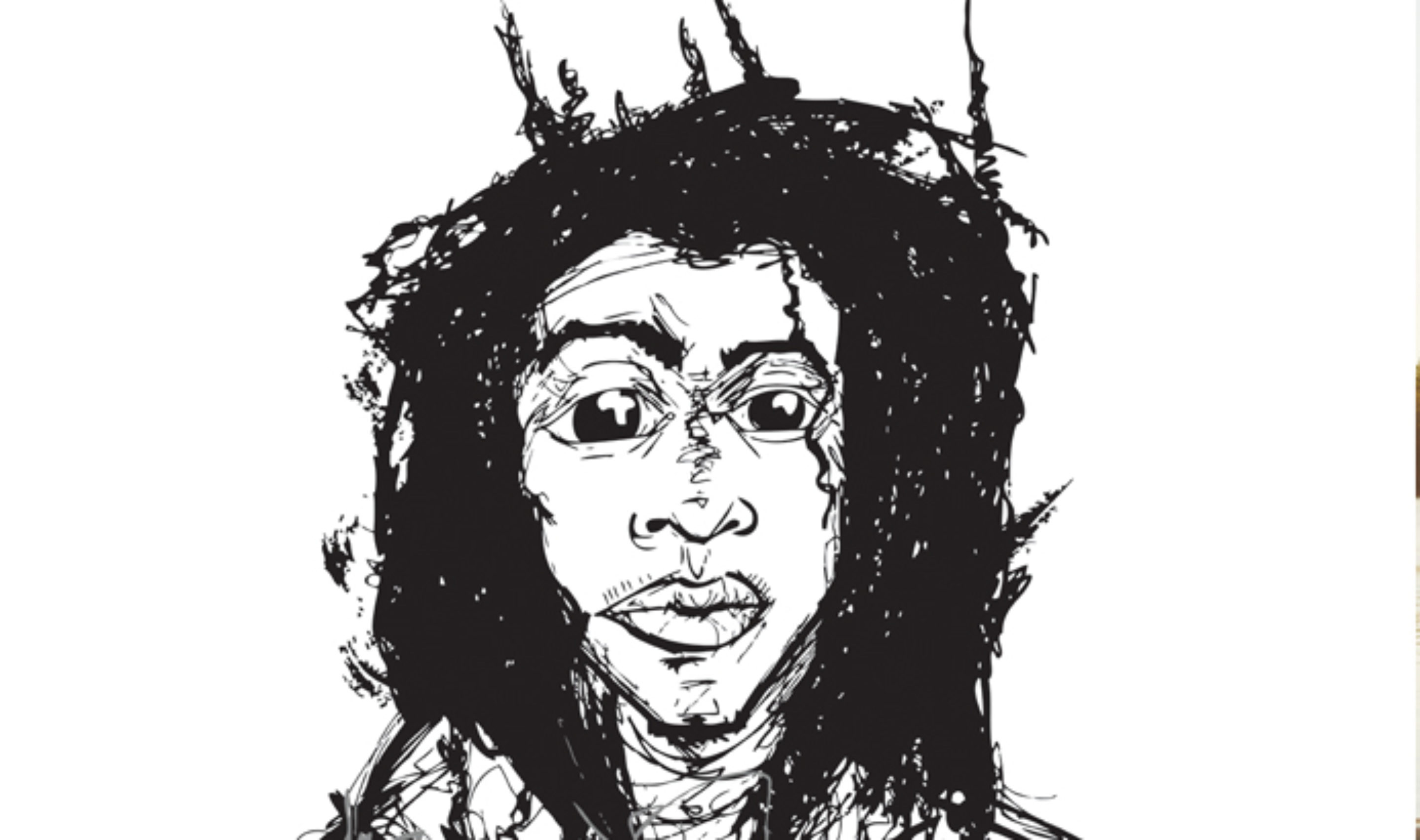 Brand new video for "Sum-Mo" from mF deM, PLUS get mF deM NOW!
Check out the brand new video for "Sum-Mo", the second song released from deM atlaS' brand new project, mF deM, dropping TODAY!

The new video, directed and animated by Distrakt, shows an illustrated rendition of deM atlaS navigating through a decaying urban environment in search of the missing link to unleashing his rap super powers, which he finds when he stumbles upon the mask so coveted by DOOM himself.

mF deM features 13 previously released DOOM beats with all new raps by deM atlaS. The mixtape is available NOW at Fifth Element on LIMITED CD or Picture Disc Vinyl LP, or available for FREE download here: http://bit.ly/MFDEM_SC

The LIMITED Picture Disc Vinyl LP and the CD both include artwork by @toddthepainter and a custom PVC jacket, with a DOOM mask printed in metallic ink.

CD and Vinyl LP | Fifth Element: http://bit.ly/MFDEM_FE

FREE Digital Download | Soundcloud: http://bit.ly/MFDEM_SC | Bandcamp: http://bit.ly/MFDEM_BC

Also, grab your LIMITED mF deM shirt, while supplies last! Click the link above, to order the limited mF deM shirt along with the album!




Catch deM atlaS on tour with Atmosphere & Brother Ali this fall:
Buy tickets here: http://rhymesayers.com/dematlas

Upcoming Dates:
07.18.16 | Minneapolis, MN | First Avenue & 7th Street Entry
07.22.16 | Duluth, MN | Pizza Luce
09.07.16 | Minneapolis, MN | Target Field
09.10.16 | St. Paul, Minnesota | Summit Brewery Backyard
09.11.16 | Edmonton, Alberta | Union Hall
09.13.16 | Victoria, BC | Sugar Nightclub
09.14.16 | Vancouver, BC | Commodore Ballroom
09.15.16 | Seattle, WA | Showbox SoDo
09.17.16 | Portland, OR | Roseland Theater
09.18.16 | Bend, OR | Midtown Ballroom
09.19.16 | Oakland, CA | Fox Theater
09.20.16 | San Francisco, CA | The Masonic
09.23.16 | San Diego, CA | Observatory North Park
09.24.16 | Los Angeles, CA | Shrine LA (Outdoors)
09.26.16 | Tempe, AZ | The Marquee
09.28.16 | Santa Fe, NM | Sante Fe Brewing Company
09.30.16 | Salt Lake City, UT | The Complex
10.01.16 | Boise, ID | Knitting Factory Concert House
10.02.16 | Missoula, MT | The Wilma
10.03.16 | Billings, MT | Babcock Theatre
10.05.16 | Fargo, ND | Fargo Civic Center
10.06.16 | Omaha, NE | Sokol Auditorium
10.07.16 | Madison, WI | Orpheum Theater
11.02.16 | Grand Rapids, MI | The Intersection
11.03.16 | Detroit, MI | Majestic Theater
11.04.16 | Toronto, ON | Sound Academy
11.05.16 | London, ON | London Music Hall
11.07.16 | Montreal, QC | Fairmount Théâtre
11.09.16 | Portland, ME | State Theatre
11.10.16 | South Burlington, VT | Higher Ground - Ballroom
11.11.16 | New Haven, CT | Toad's Place
11.12.16 | Philadelphia, PA | Theater of The Living Arts (TLA)
11.14.16 | Washington, DC | 9:30 Club
11.15.16 | New York, NY | Webster Hall
11.17.16 | Boston, MA | House of Blues
11.18.16 | Pittsburgh, PA | Stage AE
11.19.16 | Cleveland, OH | House of Blues
11.21.16 | Chicago, IL | Concord Music Hall
11.22.16 | Chicago, IL | Concord Music Hall

*Note: mF deM is available at the merch booth on this tour!

https://twitter.com/dematlas
https://facebook.com/dematlas
https://instagram.com/dematlas
https://rhymesayers.com/dematlas