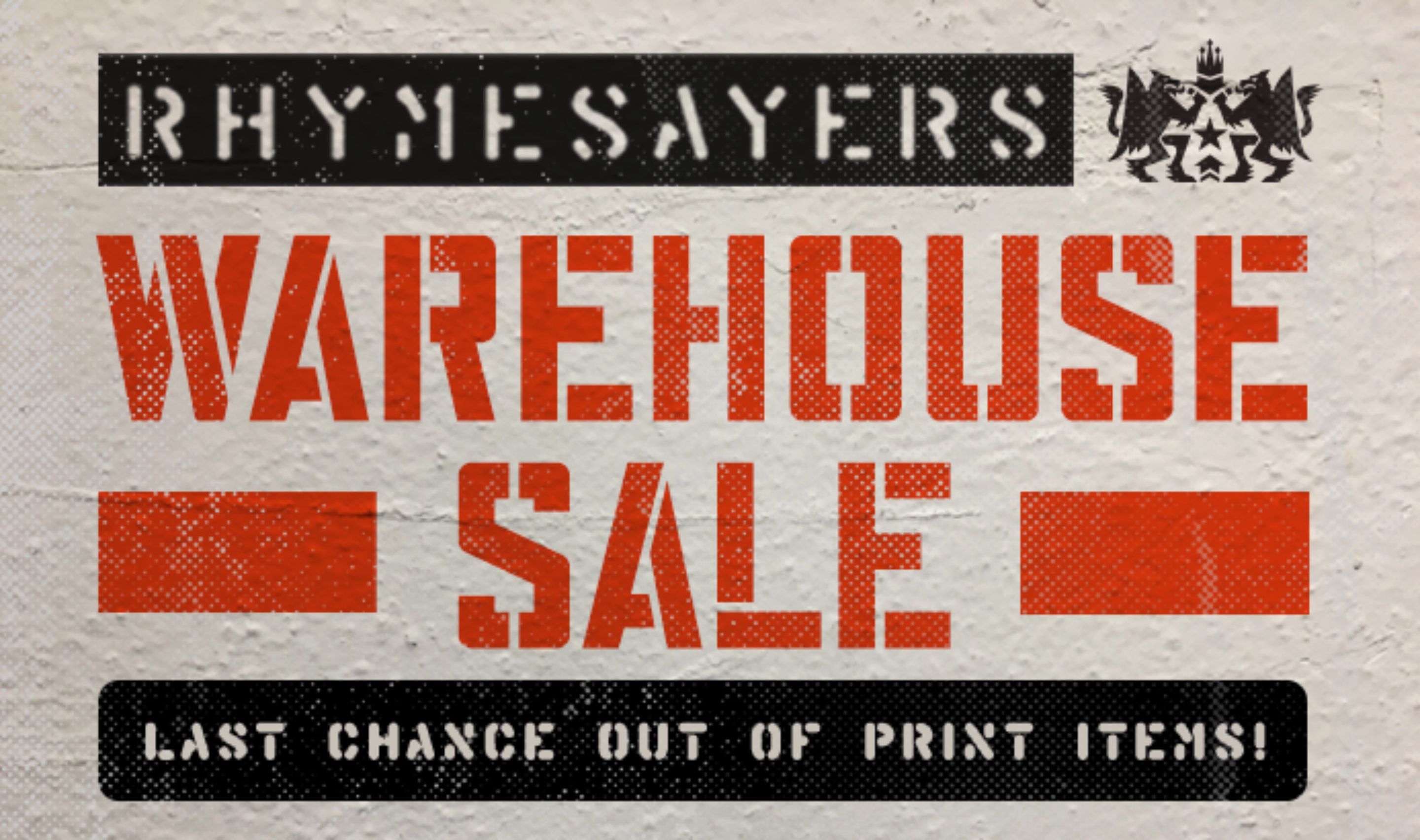 Rhymesayers Warehouse Sale!
Out with the old to make room for the new! We're clearing out the warehouse in anticipation for new gear in 2017!

This is your last chance at tons of out of print merchandise. These items are never coming back in stock and they're priced at deep discounts, starting as low as $3 each! Shirts, hoodies and jackets from Atmosphere, Brother Ali, Aesop Rock, deM atlaS and many more! Check it out HERE before someone else snatches it all up!