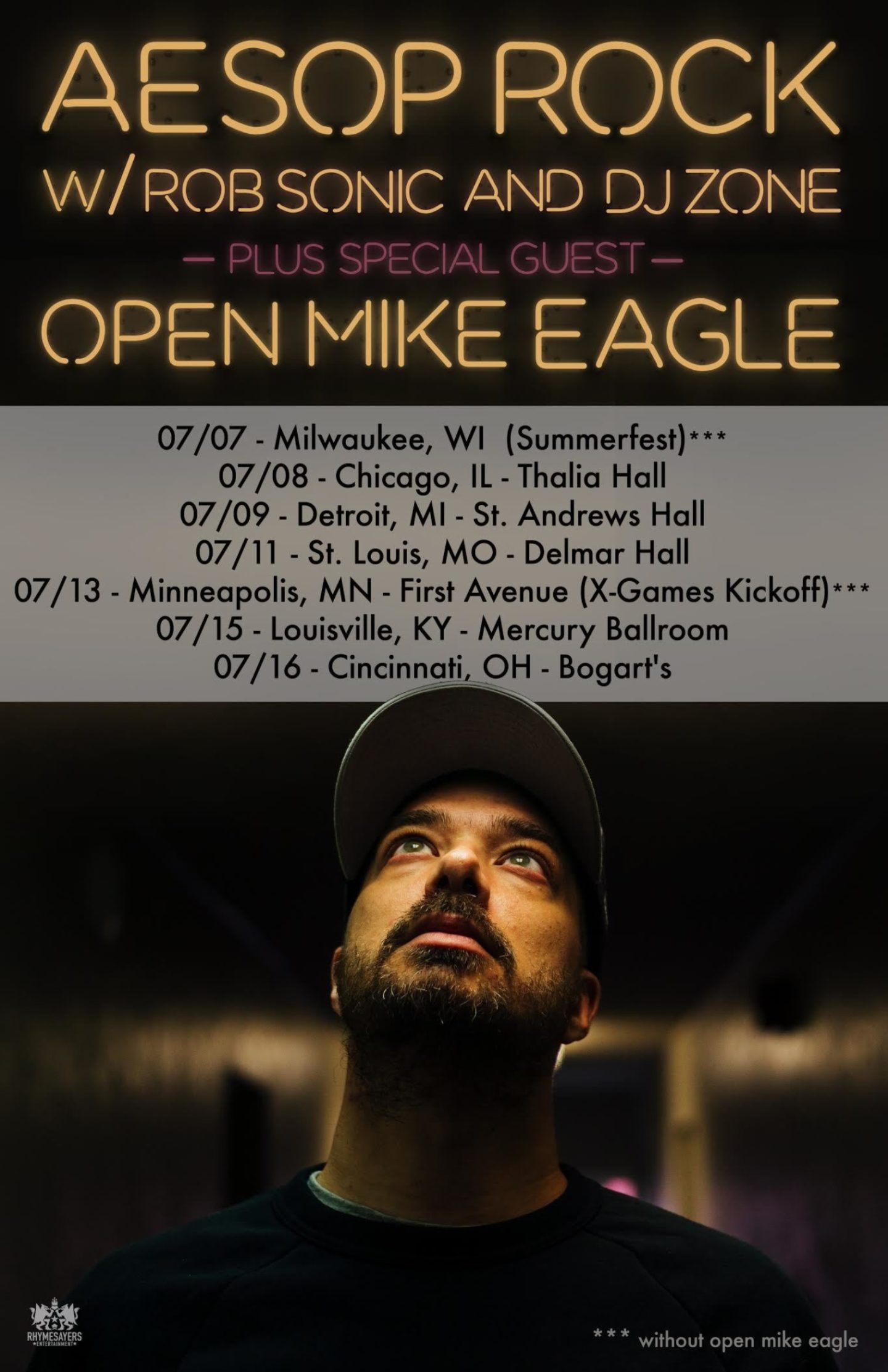 Aesop Rock Hits the Midwest This July!
This July, Aesop Rock will be tearing through the Midwest on a string of shows, accompanied by Rob Sonic and DJ Zone.

In addition to joining the Rhymesayers Stage Takeover at Summerfest in Milwaukee, and the X-Games Kickoff Party at First Avenue in Minneapolis, they'll also go on to headline concerts in Chicago, Detroit, St. Louis, Louisville and Cincinnati, all with special guest Open Mike Eagle as direct support.