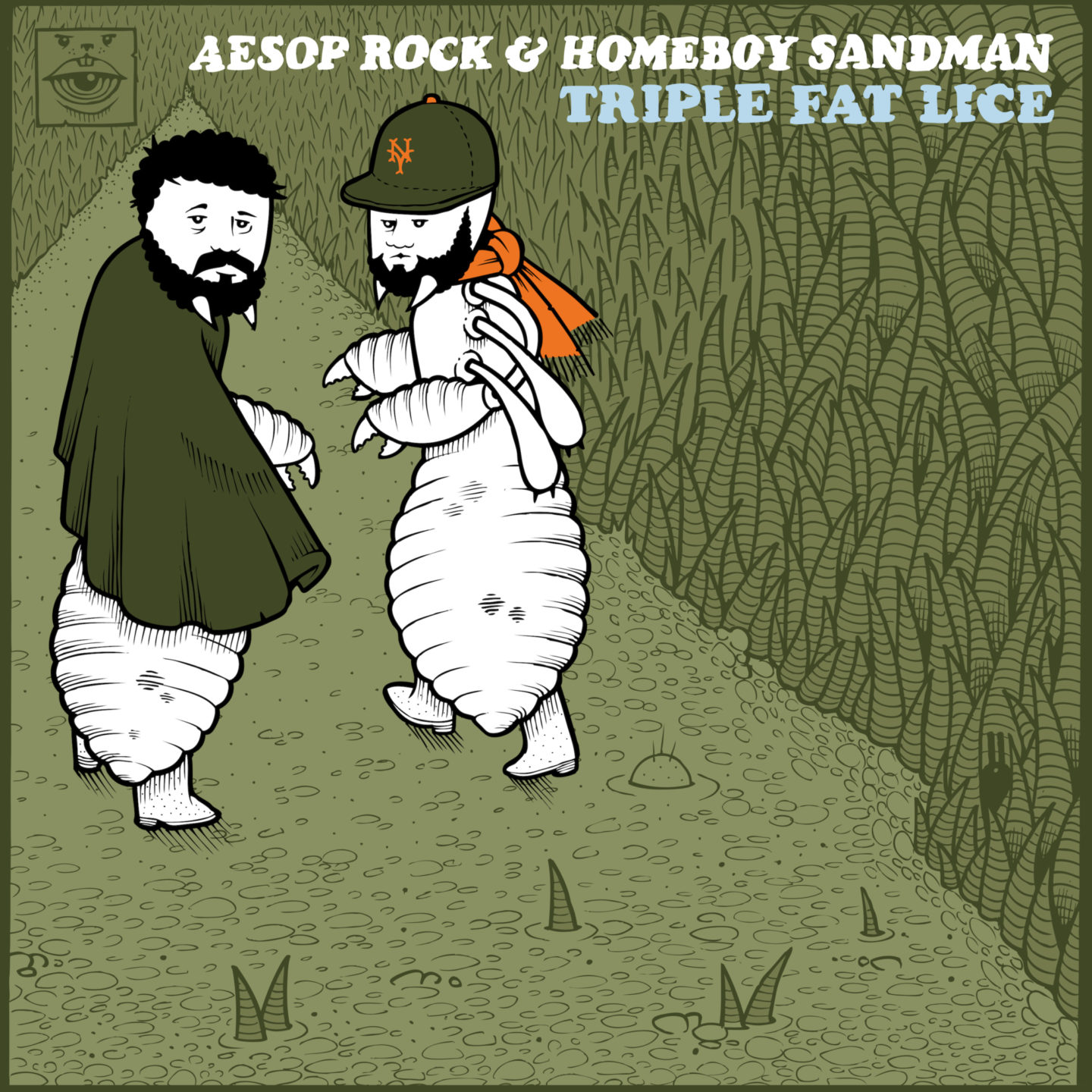 Aesop Rock & Homeboy Sandman Present Triple Fat Lice
Back again! Aesop Rock and Homeboy Sandman have returned to surprise us with another Lice installment! Triple Fat Lice is available now, to stream or download, for free! Limited vinyl pressing also available from Fifth Element and Stones Throw.
Aesop and Sandman sent us the following note about the surprise release:
"Friends – Lice is back with a brand new invention: Triple Fat Lice. Aesop Rock and Homeboy Sandman once again join forces for this 100% FREE digital EP, brought to you by Rhymesayers Entertainment and Stones Throw Records. Artwork by Jeremy Fish.
In addition - the limited VINYL version of Triple Fat Lice is available NOW. Please do so if that is of interest to you."

Stream Triple Fat Lice Now:
Bandcamp | SoundCloud | YouTube
Order the Limited Vinyl and Download:
Fifth Element | Stones Throw

Aesop and Sandman also went on to add:
"Should you feel inspired to cough up some dough after receiving the gift of digital song free of charge, here are some places we've mentioned in the past that could use your help–
https://www.gofundme.com/helpkidscatchfish
https://skateistan.org
https://www.cityharvest.org
https://www.prepforprep.org"