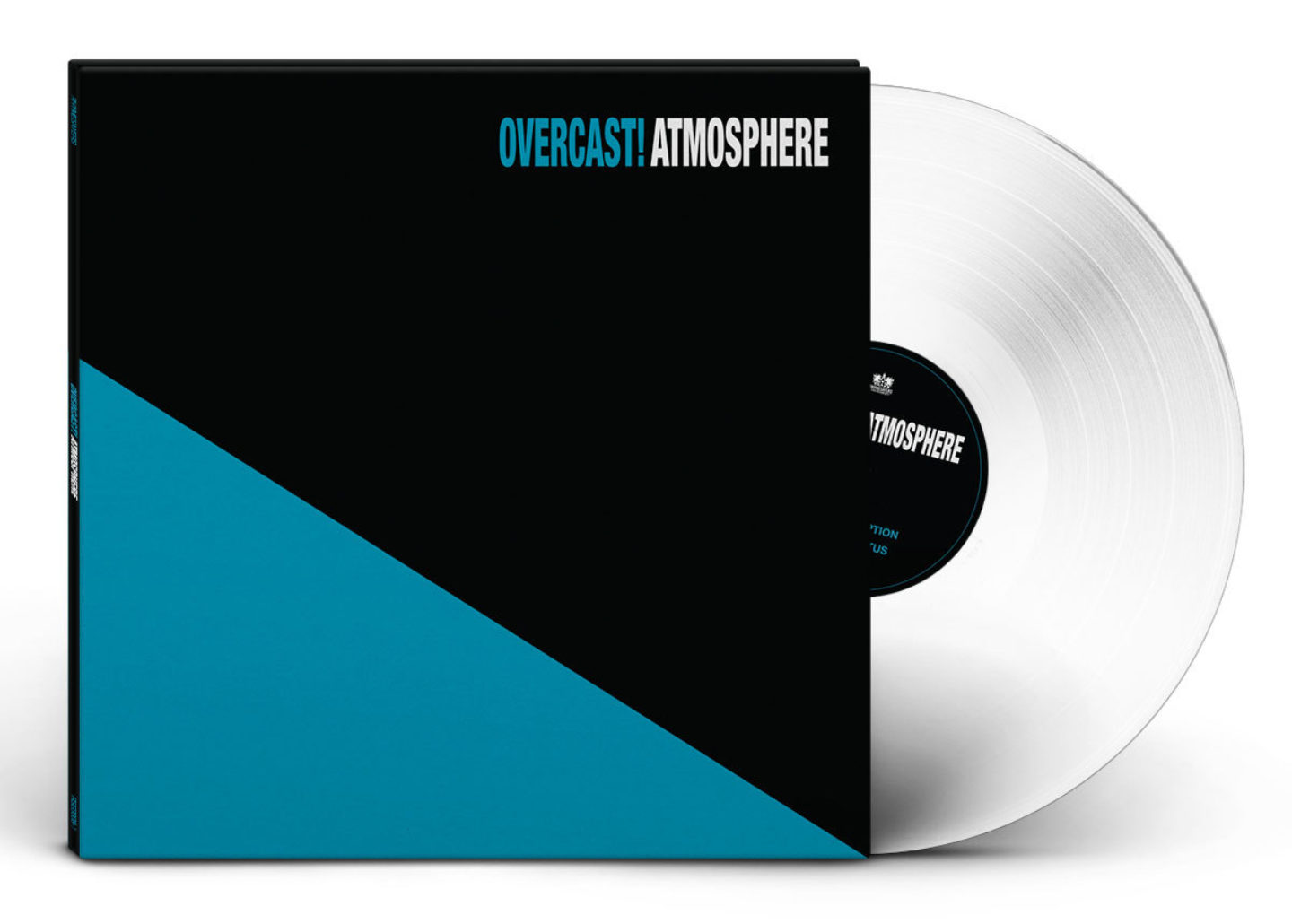 Atmosphere's Overcast Celebrates Turning 20 With First Time Vinyl Pressing!
20 years ago, while building a buzz on the Twin Cities scene playing countless local shows, recording demos and endless freestyle sessions, Atmosphere released a milestone record that set the trajectory for a career that is still evolving and pushing forward to this day.
In the late 90's, for a brand new independent label, pressing a vinyl LP was an expensive venture. At the time, the focus of the young entrepreneurs was set more on expanding the foundation they had built in Minneapolis, so they invested their time and money into networking nationally by doing shows, MC/DJ battles, and sometimes traveling from coast to coast just to give CDs away, all in order to grow the fanbase. As a result of an ambitious plan gone right, Overcast will now, finally, see its way onto vinyl!
Pre-Order Atmosphere's Overcast! from Fifth Element now at the discounted price of $37.99 before it goes up to standard price of $44.99 on release day! Receive an even bigger discount when bundled with the Overcast! Tee. All orders receive an instant digital download of the remastered tracks from the original album. Digital download of three bonus songs will be sent day of release, October 27th.
For this special 20-year anniversary vinyl edition, all the original recording sessions were transferred from the reel-to-reel tapes and mixed especially for vinyl by Joe Mabbot, long-time engineer for Atmosphere, dating back to God Loves Ugly. The album is pressed on triple white color vinyl and packaged in a custom built case-wrapped and debossed jacket, and includes three previously unreleased songs from the original reel-to-reel tapes!

Recently, Sean and Ant brought out Spawn, an original member of Atmosphere, for some special performances of songs from the Overcast album, including surprise appearances at the Rhymesayers 20 Year Anniversary and Soundset 2017. In celebration of the album's anniversary, enjoy this clip of Atmosphere (Ant, Slug, Spawn, and DJ Plain Ole Bill) performing "Multiples" and "Sound Is Vibration" at Soundset 2017, along with some rare and iconic photos, flyers, and artwork from that era.
When you pre-order the vinyl you will instantly receive the original songs from the album, and then you will receive the previously unreleased bonus songs on the day of the album's release, 10-27-17. Pre-order your copy of this special vinyl edition of Overcast HERE!