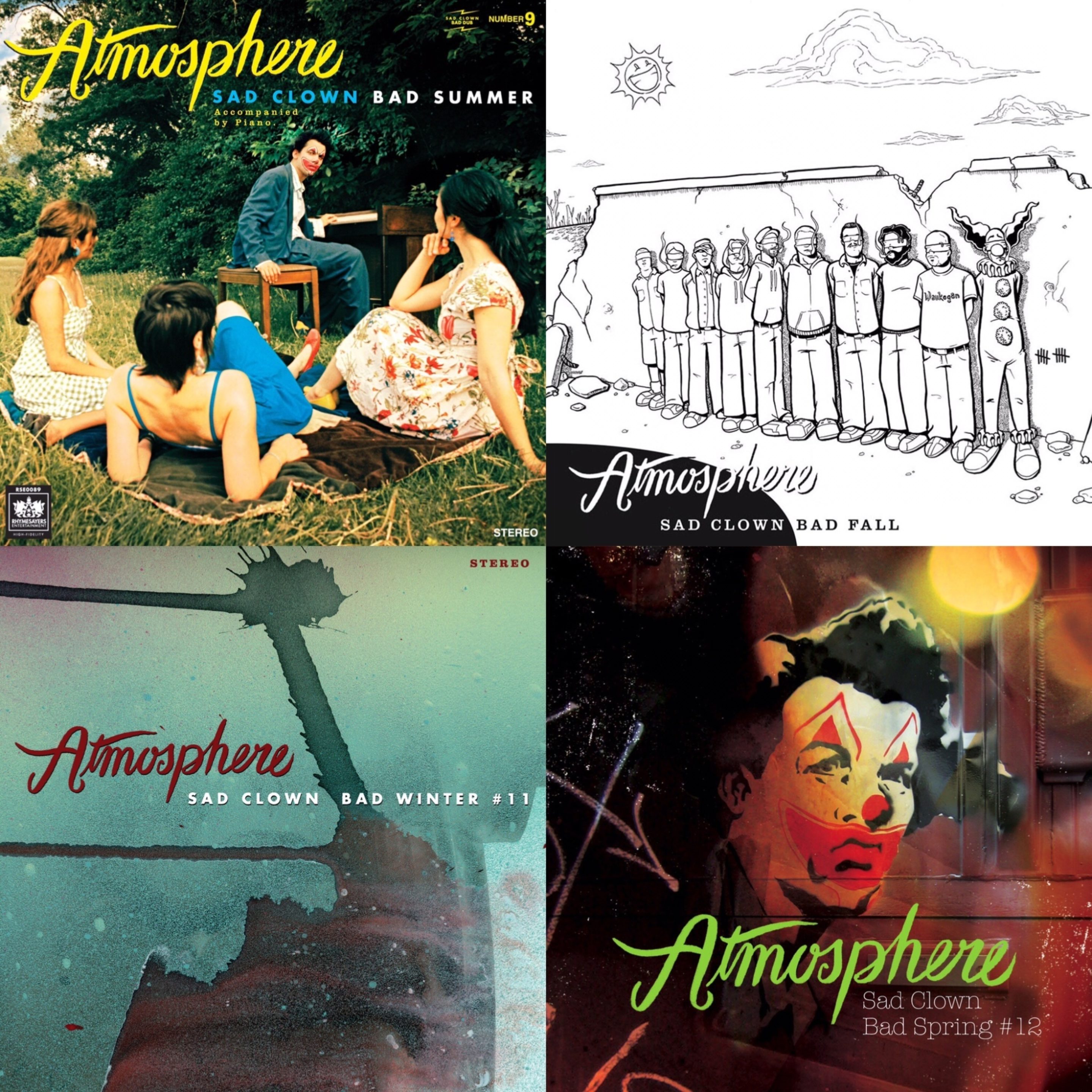 Atmosphere's "Sad Clown" series #9 - #12 on sale now!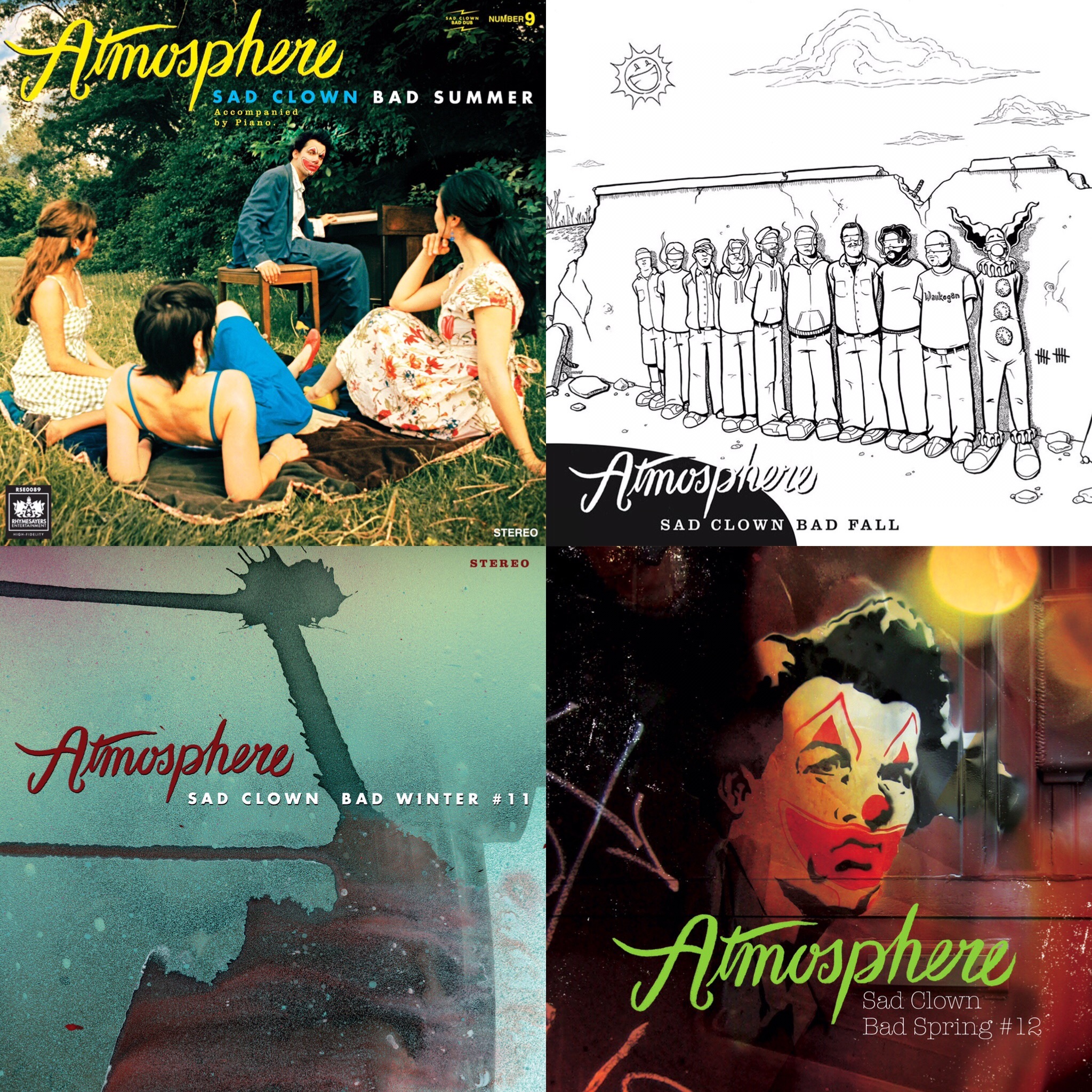 ☀️ Sunshine, Sunshine is fine ☀️
The first of Atmosphere's 4 part Sad Clown season releases, "Sad Clown Bad Summer" turns 10 years old today! To celebrate, Sad Clown releases #9 - #12 (MP3, CD, and Vinyl) are priced specially as a bundle from Fifth Element and Bandcamp. The vinyl bundles are very limited, so get on it!
While you're clownin' around at Fifth Element, be sure to peep the new Atmosphere "Sad Clown" merch!