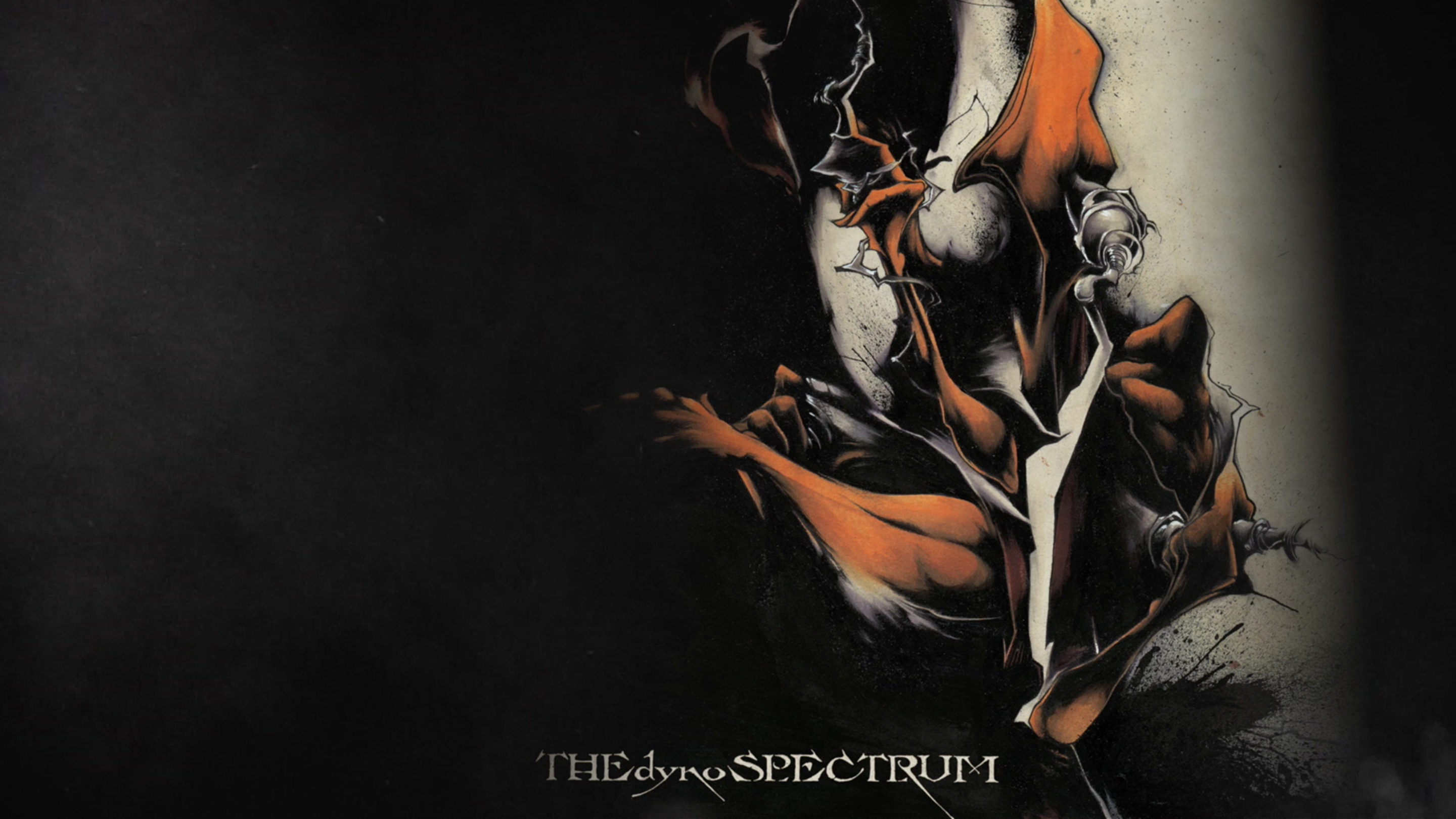 The Dynospectrum on vinyl for the first time!
As the Rhymesayers Entertainment classic, The Dynospectrum, approaches its 20th anniversary, we couldn't think of a better way to celebrate this milestone than to announce we're finally releasing the full-length album on vinyl for the first time ever!

We dug through the basement archives and unearthed the original reel-to-reel recordings. After blowing off the dust, we transferred the audio and sent it back to mixing, making sure that every eerie note and skull-snapping snare sounded crisp before it was fully remastered, truly bringing the darkness to light.
For those unaware, The Dynospectrum is a long-standing fan favorite in the RSE discography. The short-lived supergroup was comprised of MC's Slug (Atmosphere), Musab, I Self Devine (Micranots), and Mr. Gene Poole and was produced entirely by Ant.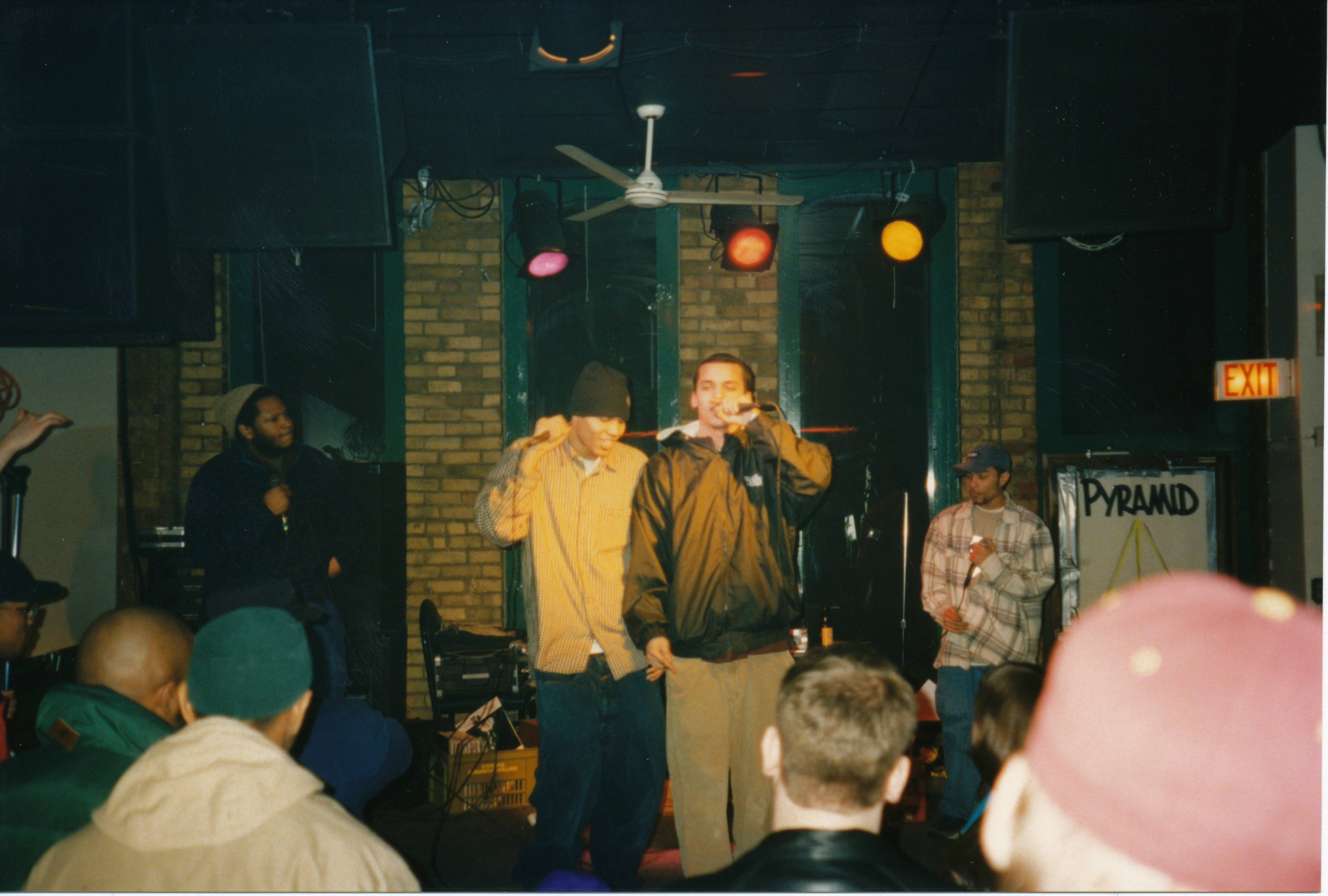 The Dynospectrum 20th anniversary edition includes 3xLP vinyl pressed on black & cream side A/B effect records, with an illustrated 8-panel accordion fold-out poster, all housed in a gatefold jacket with original artwork re-touched by the brilliant visual artist Aaron Horkey. This special release also includes three previously unreleased bonus tracks recorded during the original studio sessions, plus a free digital download card that also includes the album instrumentals (also made available here for the first time ever!)
The Dynospectrum 20th anniversary vinyl hits shelves May 4th. Pre-order yours now! Limited edition Dynospectrum T-shirts and hooded sweatshirts also available to bundle with your pre-order, so don't miss out!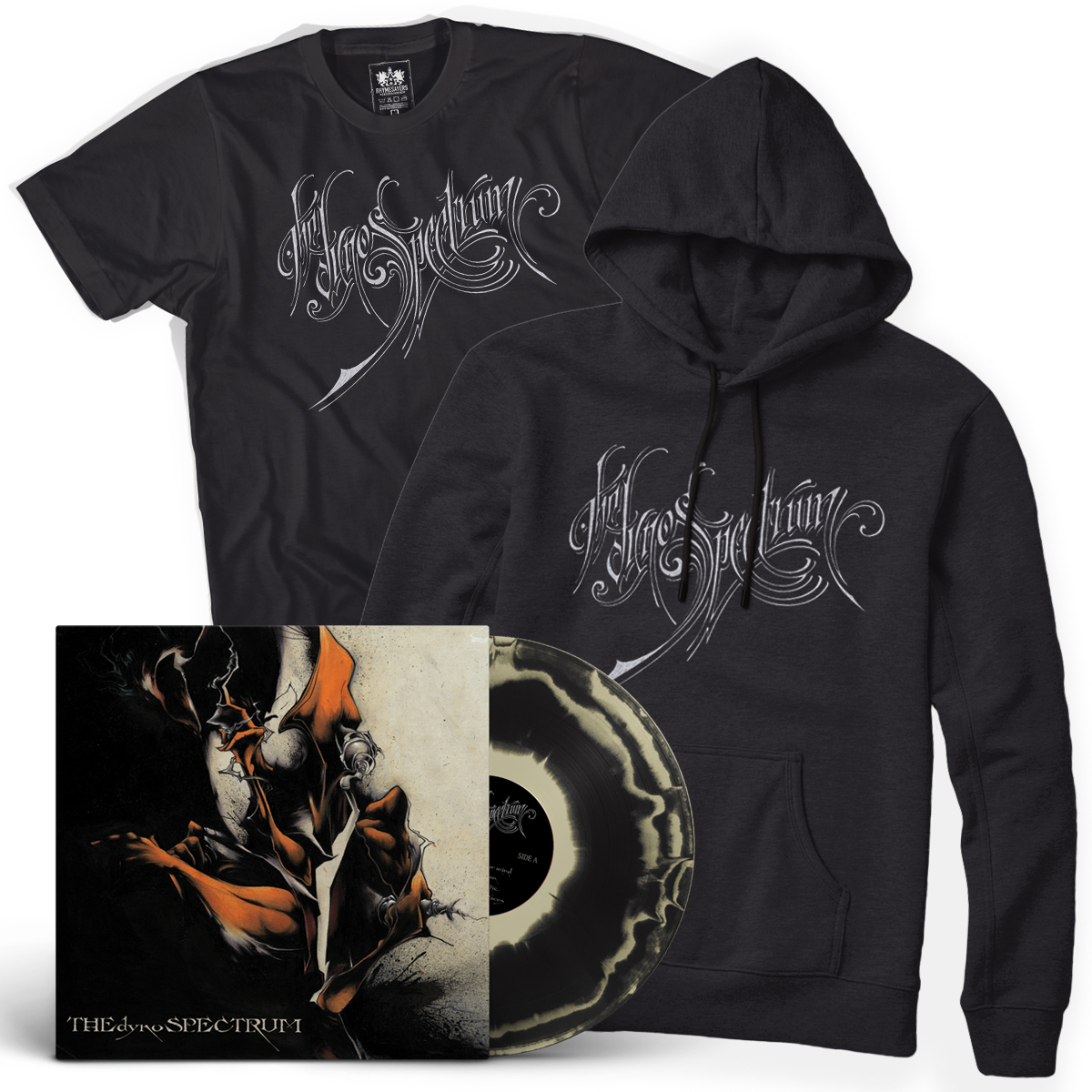 As a special offer, pre-order The Dynospectrum 20th Anniversary LP now for only $29.99! (Upon release, list price increases to $34.99)