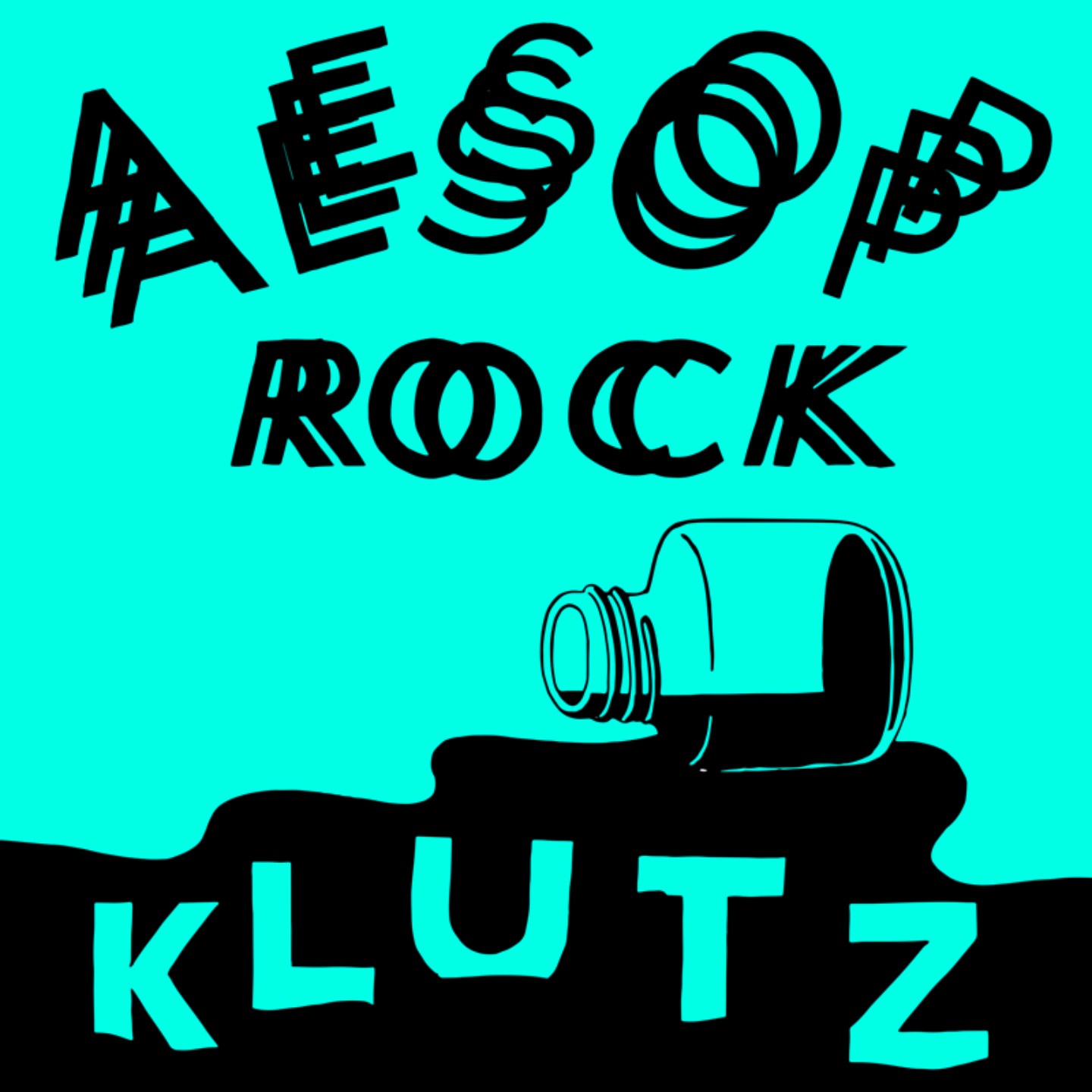 Aesop Rock - New Song + Video: KLUTZ
Aesop Rock has blessed us with a new single and music video, "Klutz".
"Occasionally song structure eludes me and it feels good. No problem-solving or pesky hit chorus, just rambling. Klutz is such a moment. I had started a couple things to this beat before sacrificing it to the gods of not-shutting-up, but this seemed a fitting fate. I hope you enjoy it.
My longtime video collaborator, Rob Shaw, helped visualize my long-windedness, and I'm excited to have Steve ESPO Powers gracing the artwork for this release. Thank you." --Aesop Rock
Watch the video below, directed by Rob Shaw.
"Klutz" is available now on all digital platforms. Click here to choose your own adventure!

"Klutz" is also available on limited 7" vinyl, exclusively from Fifth Element.
You can also rock Espo's artwork on your chest, if you bundle with the limited "Klutz" t-shirt.
Shirts only available with 7" pre-orders, while supplies last, so hurry!

Pre-orders expected to begin shipping June 17th.