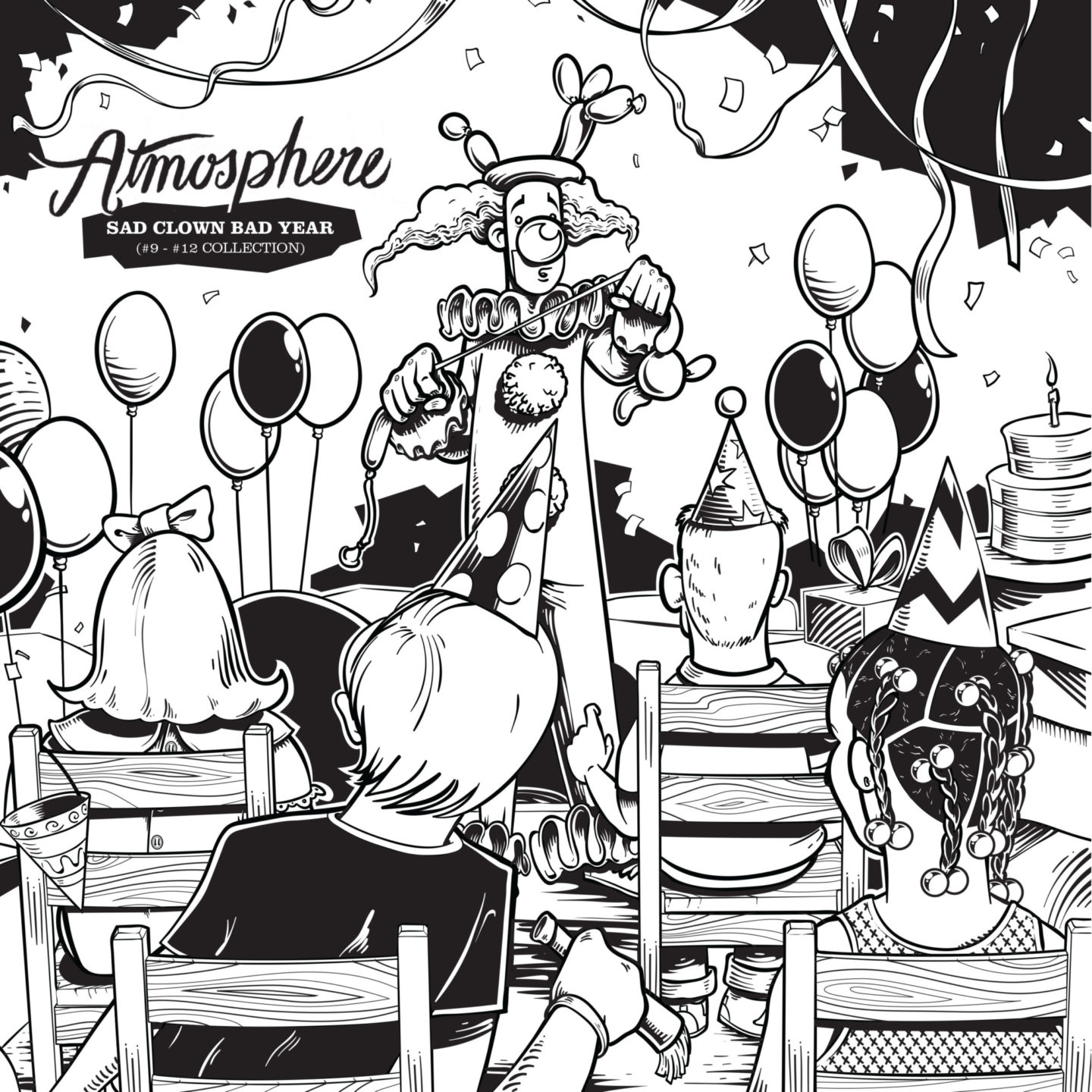 Atmosphere Announces "Sad Clown Bad Year" Anniversary Edition Vinyl
In celebration of the 10-year anniversary of Atmosphere's iconic Sad Clown Bad Summer, Fall, Winter & Spring EP's, they are now available in one complete vinyl package for the first time ever! This collection consists of 20 songs, encompassing fan favorites such as "Don't Forget", "The Rooster", "Not Another Day", "Happymess", and perhaps most notably, "Sunshine", arguably Atmosphere's biggest song to date.
This special edition vinyl includes half-black / half-white 2xLP vinyl, packaged in a colorable gatefold jacket housing 6-custom made crayons, an 8-page activity and coloring booklet, and a free digital download card.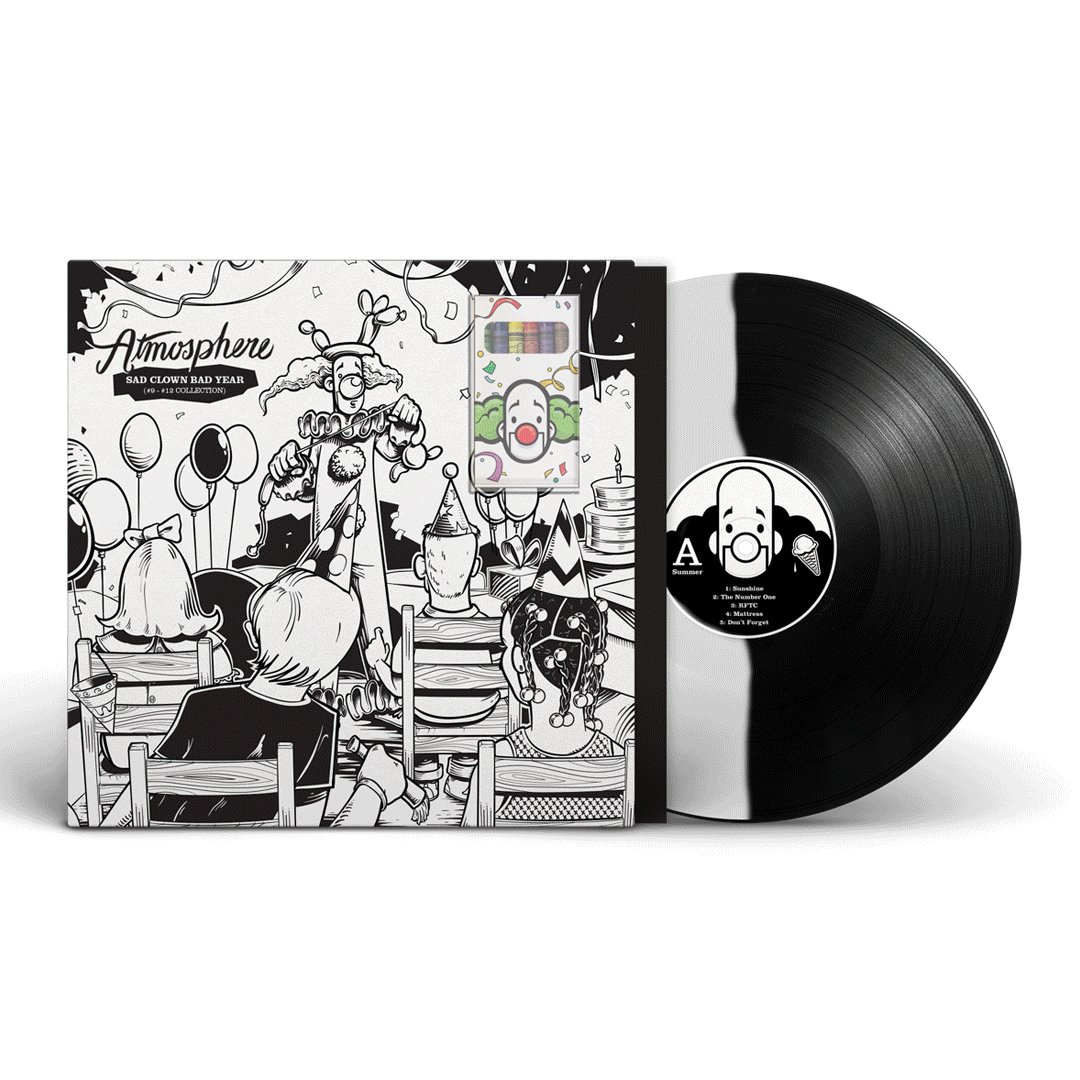 Pre-order from Fifth Element to bundle with exclusive merchandise like the Sad Clown Bad Year t-shirt, long sleeve shirt, enamel pin and additional crayon packs!