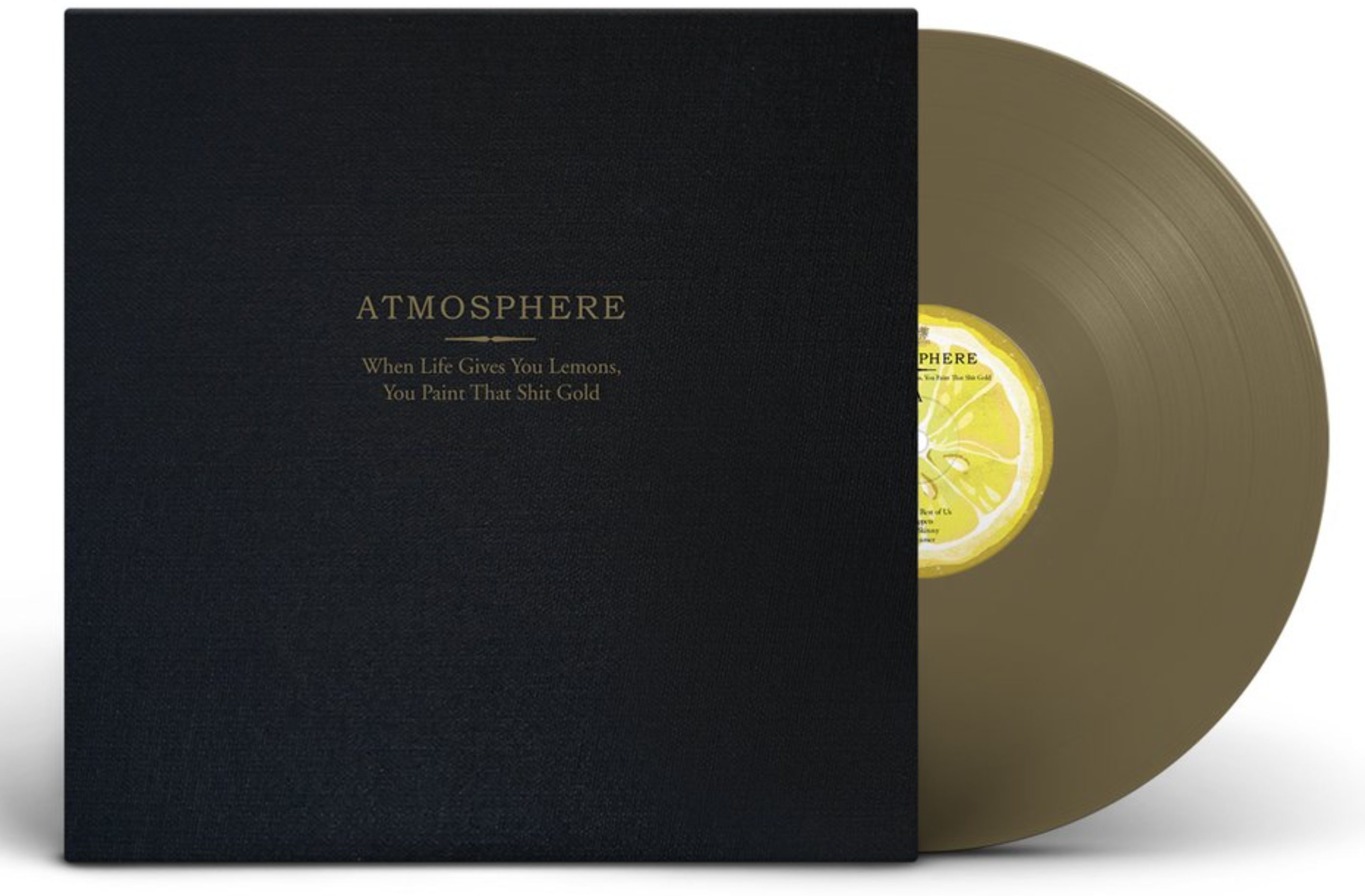 Celebrate 10 Year's of Atmosphere's "Lemons" with this Limited Deluxe Vinyl!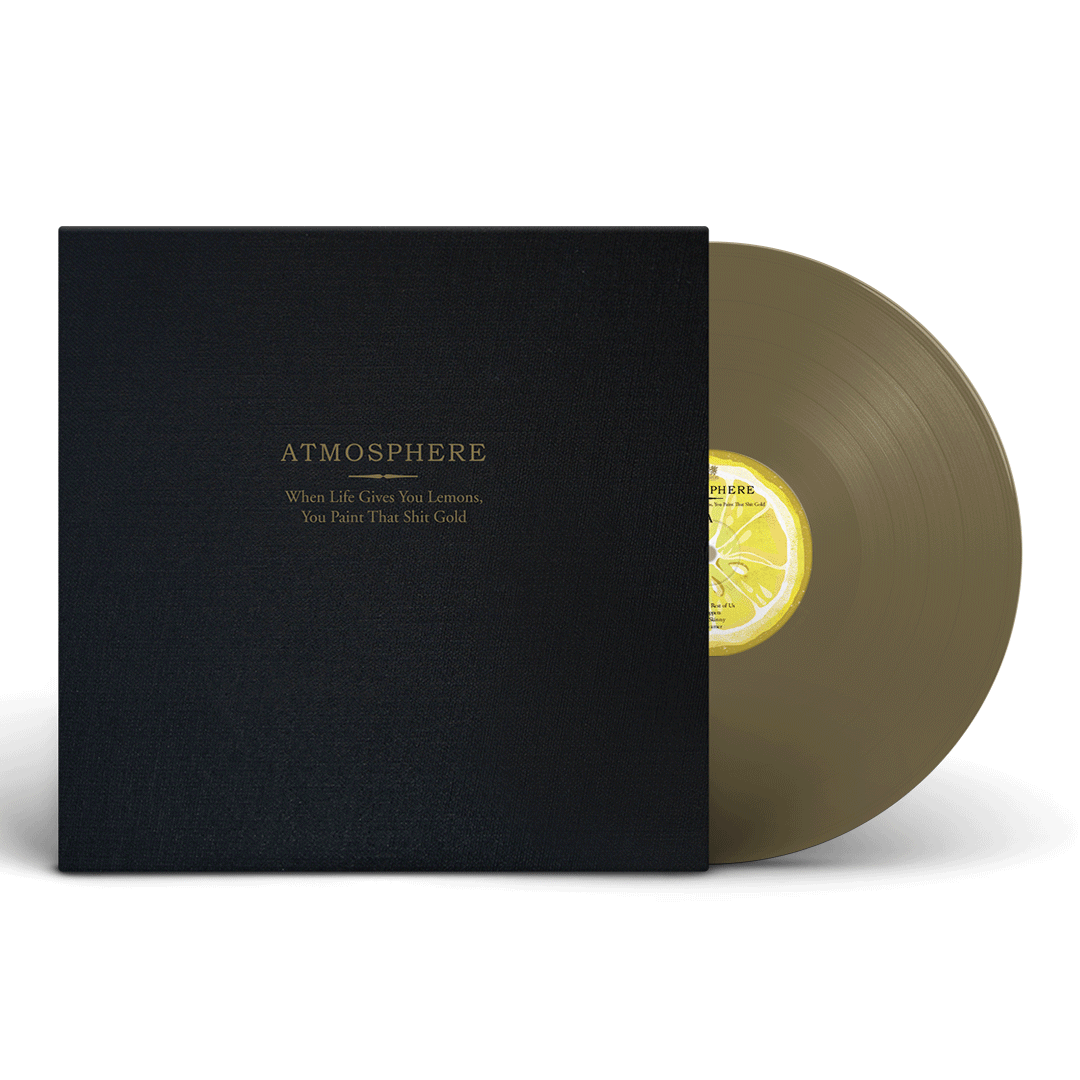 In honor of its tenth anniversary, When Life Gives You Lemons, You Paint That Shit Gold has been re-packaged into two vinyl LP editions–the standard anniversary edition and the limited deluxe anniversary edition–both of which feature custom packaging details and bonus tracks!
Official release date is Dec 14th but they're available for pre-order now at Fifth Element, along with a special revamped reprint of Atmosphere's classic "Gold" design on t-shirts and crewneck sweatshirts!