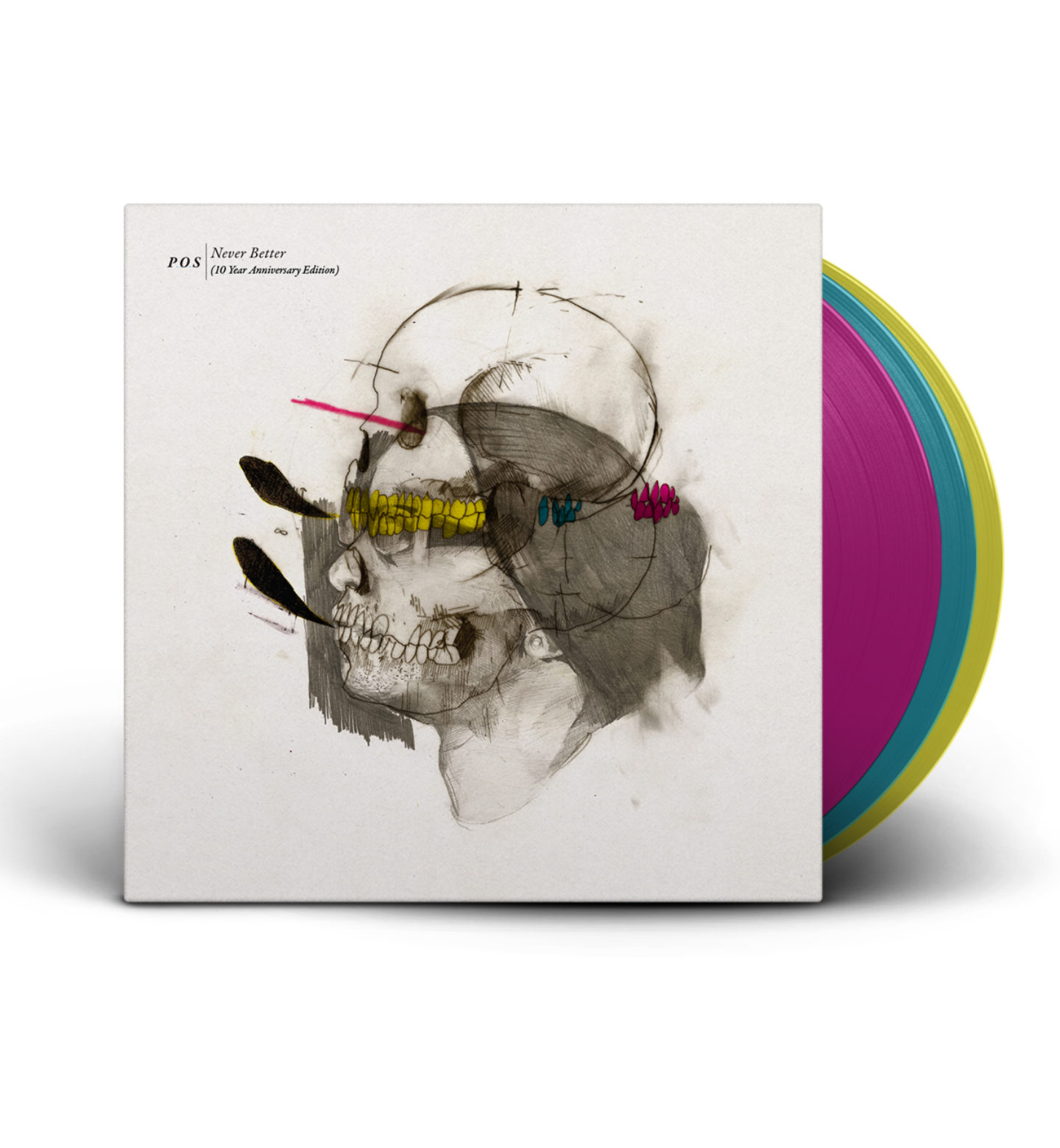 P.O.S announces Never Better 10-year anniversary deluxe vinyl + tour!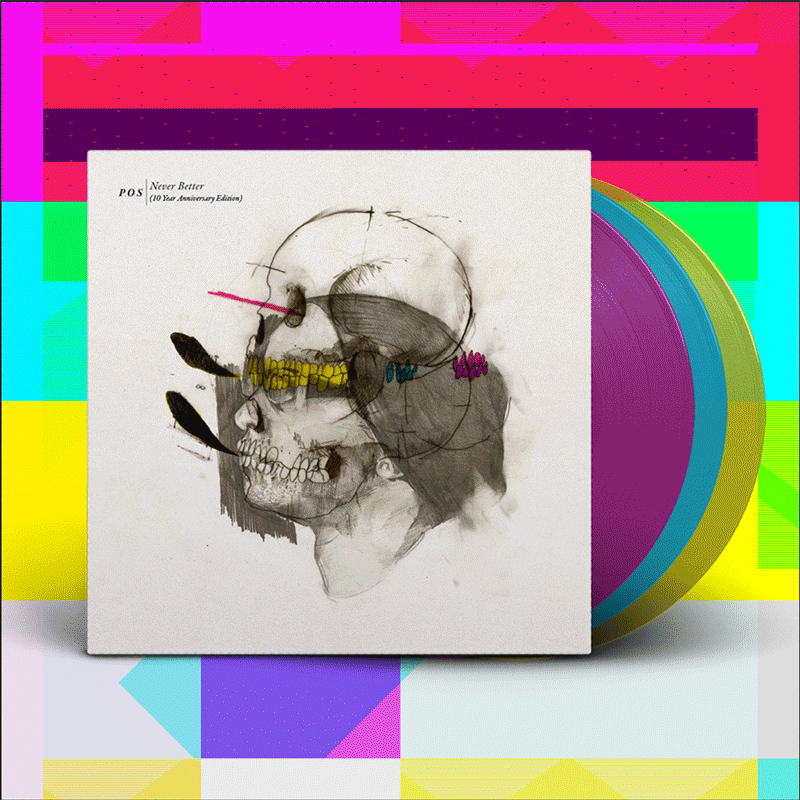 P.O.S' acclaimed third album, Never Better, is coming up on its 10th anniversary, and we're excited to announce we're re-issuing it on vinyl! This deluxe, 3xLP anniversary edition will be pressed on Cyan, Magenta and Yellow colored vinyl with 4 bonus tracks, a screen-printed side F, and a free digital download card! Plus, we dug through the Never Better campaign archives and unearthed a long-lost, incredible merch design that never went into production... Until now!
Get P.O.S' Never Better (10-Year Anniversary Edition) on vinyl and the "Skull Crest" shirt now, exclusively from Fifth Element!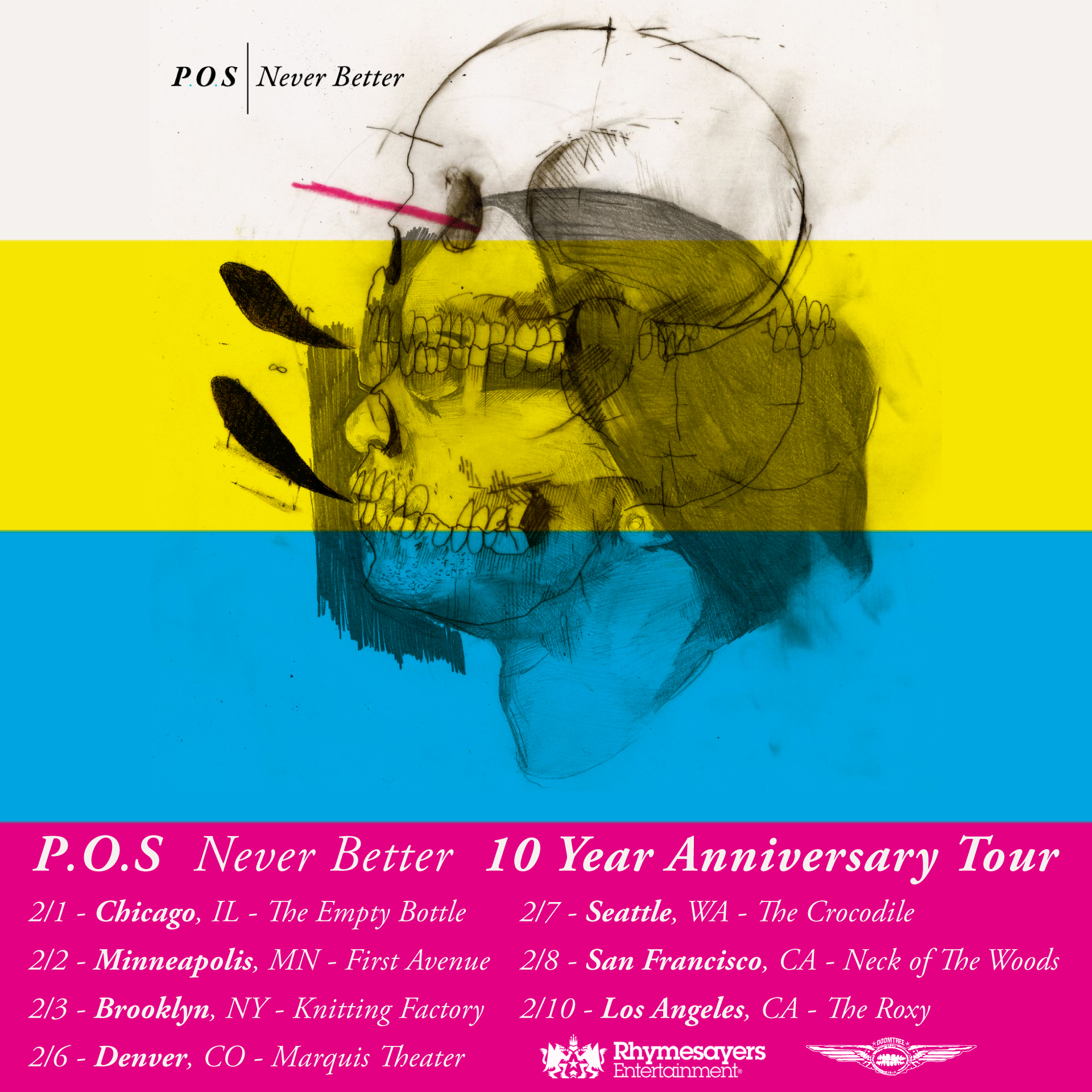 Additionally, P.O.S also just announced the Never Better 10-Year Anniversary Tour, where he'll be performing the entire album LIVE! This is a truly special engagement you won't want to miss. General admission tickets on sale NOW for all dates, except where noted.
02/01 - Chicago, IL @ The Empty Bottle
02/02 - Minneapolis, MN @ First Ave ***public on-sale 12/07
02/03 - Brooklyn, NY @ Knitting Factory
02/06 - Denver, CO @ Marquis Theater
02/07 - Seattle, WA @ The Crocodile
02/08 - San Francisco, CA @ Neck of the Woods
02/10 - Los Angeles, CA @ The Roxy ***public on-sale 12/07