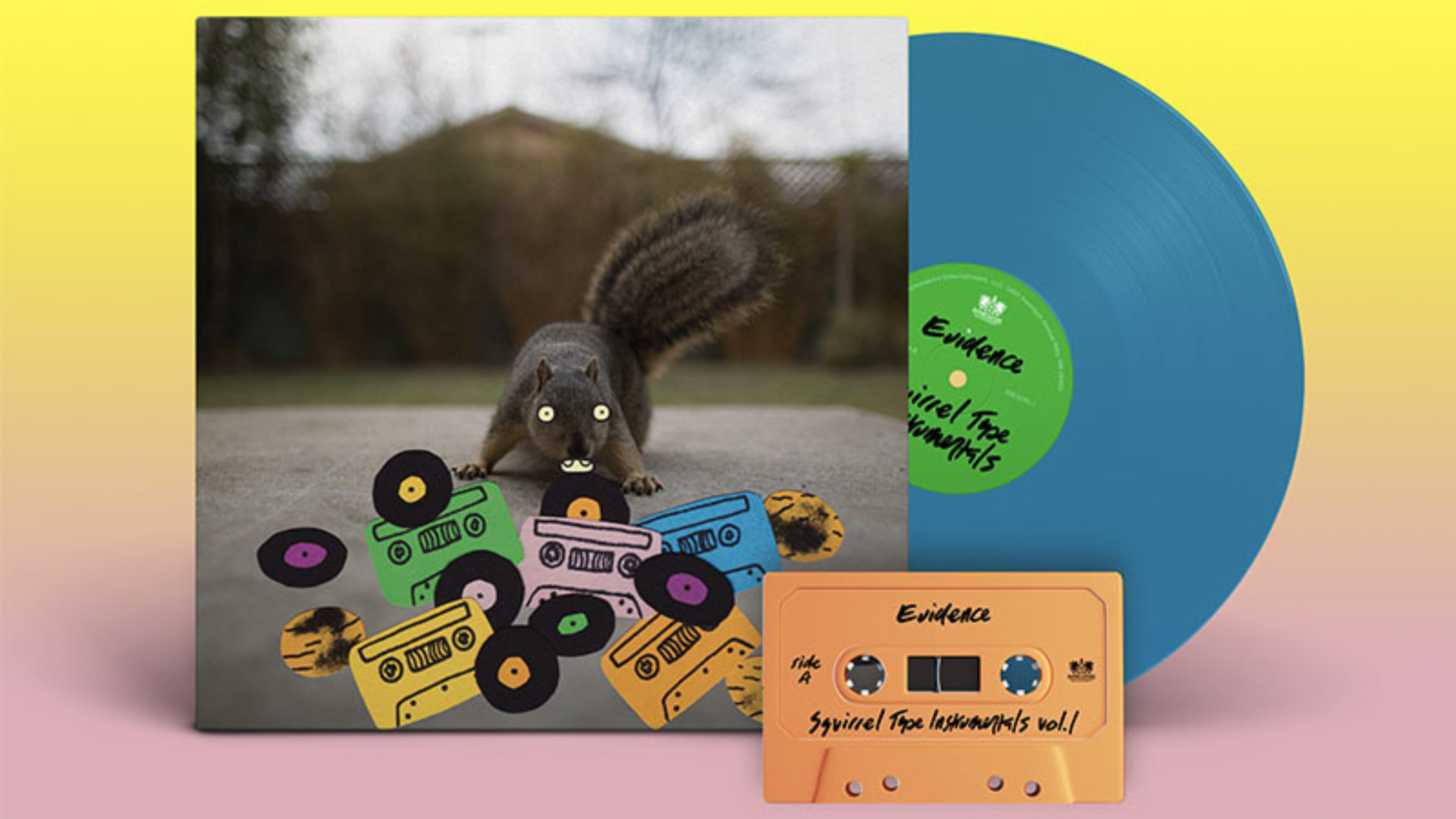 Evidence releases Squirrel Tape Instrumentals vol. 1
Squirrel Tape Instrumentals vol. 1 is a 26-track collection of unreleased instrumentals, packed full of emotive melodies woven into hard-hitting drum breaks. Each beat transports the listener to a hypnotic state of nostalgia, perfect for study sessions or writing your own hits.

As a special treat, the album has also been pressed on three different, limited colors of vinyl and packaged at random, so opening the record is just the first of many pleasant surprises in store for you. Also available on three different colors of cassette tape to rock your box!

Click below to get it now, or grab it at the merch table on the Brother Ali + Evidence Tour.
Vinyl + Cassettes: bit.ly/SquirrelOneFE