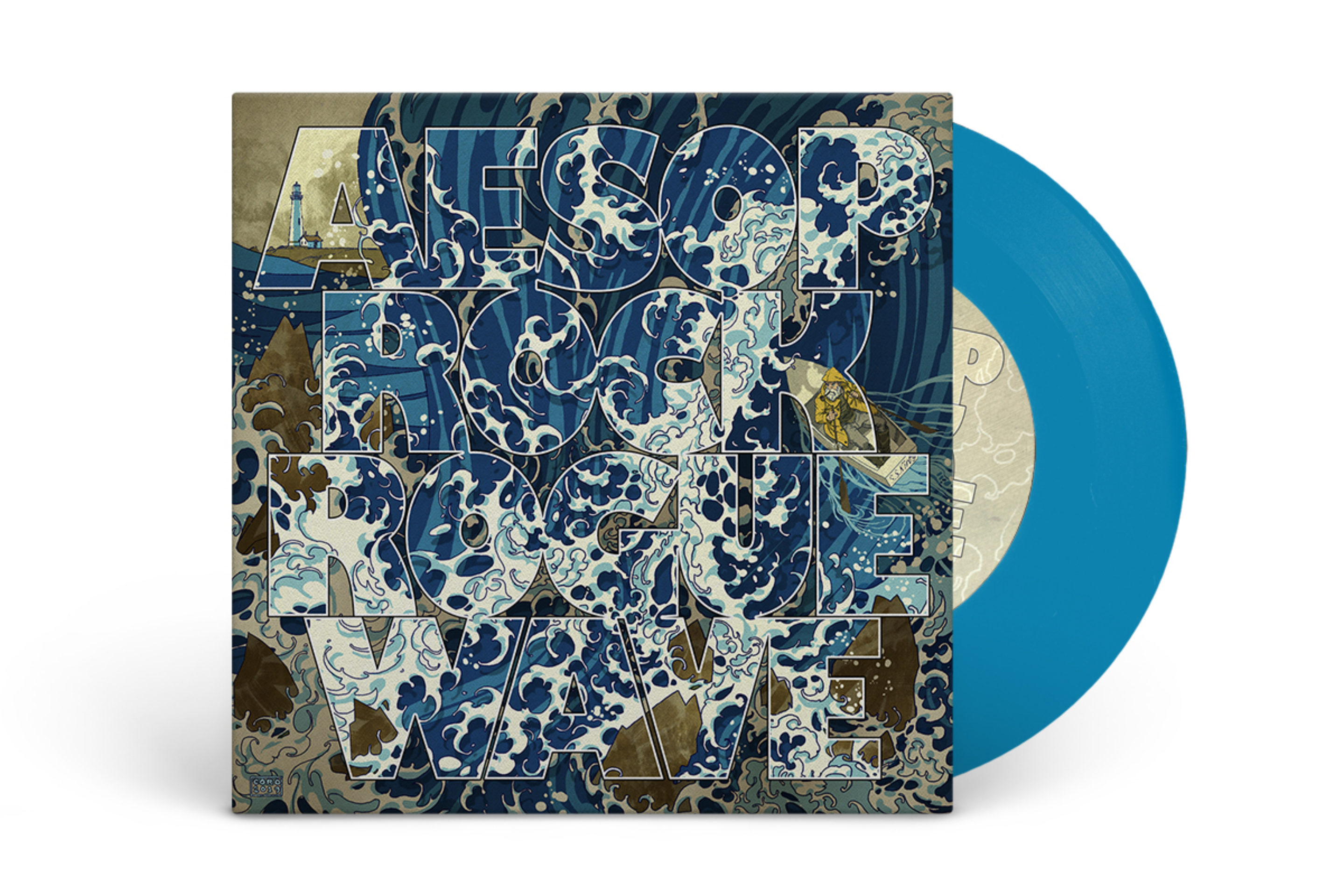 Aesop Rock - "Rogue Wave"
"Rogue Wave feels like a long journal entry to me. To me, this song is a small boat lost at sea, rowing for hours, days, losing all track of time and direction - 360 degrees of nothing but ocean. My old friend Coro captured the concept perfectly in the cover image. We've included a small print of the image with no text inside each 7" for your viewing pleasure. You should probably hang it in your hallway." - Aesop Rock
In addition to the 7" vinyl, we're also making some really awesome "Rogue Wave" merchandise to go with the drop:
A raincoat-yellow long sleeve tee with art from Coro
Two different sticker packs featuring Aesop Rock's drawings and sketches
The merch and 7" vinyl pre-orders will ship March 6, but quantities are limited so order now.
Aesop Rock on his new music video:
"I've been a little timid over the years to showcase my own drawings, probably because I've been out of practice, and also because people know me for my music. It's always a little dicey promoting a medium you're not really known for, and I feel the same nerves I felt when I was young, playing people demos for the first time. That said - I've been drawing a fair amount in recent years, and finally decided to collect a lot of the images together for a music video. My long time collaborator and friend Rob Shaw pieced them together in a way that feels similar to the song - an uninterrupted stream of information." - AR

---
A portion of the proceeds from all "Rogue Wave" sales will be donated to the family of Kurt Hayashi, a good friend of Aesop's who recently passed away. Kurt was a well known skate videographer who also shot the music video for Aesop's "Hot Dogs". He will be missed by many.
If you'd like to make a donation to the Hayashi family directly, you can do that here: http://bit.ly/LoveForKurt