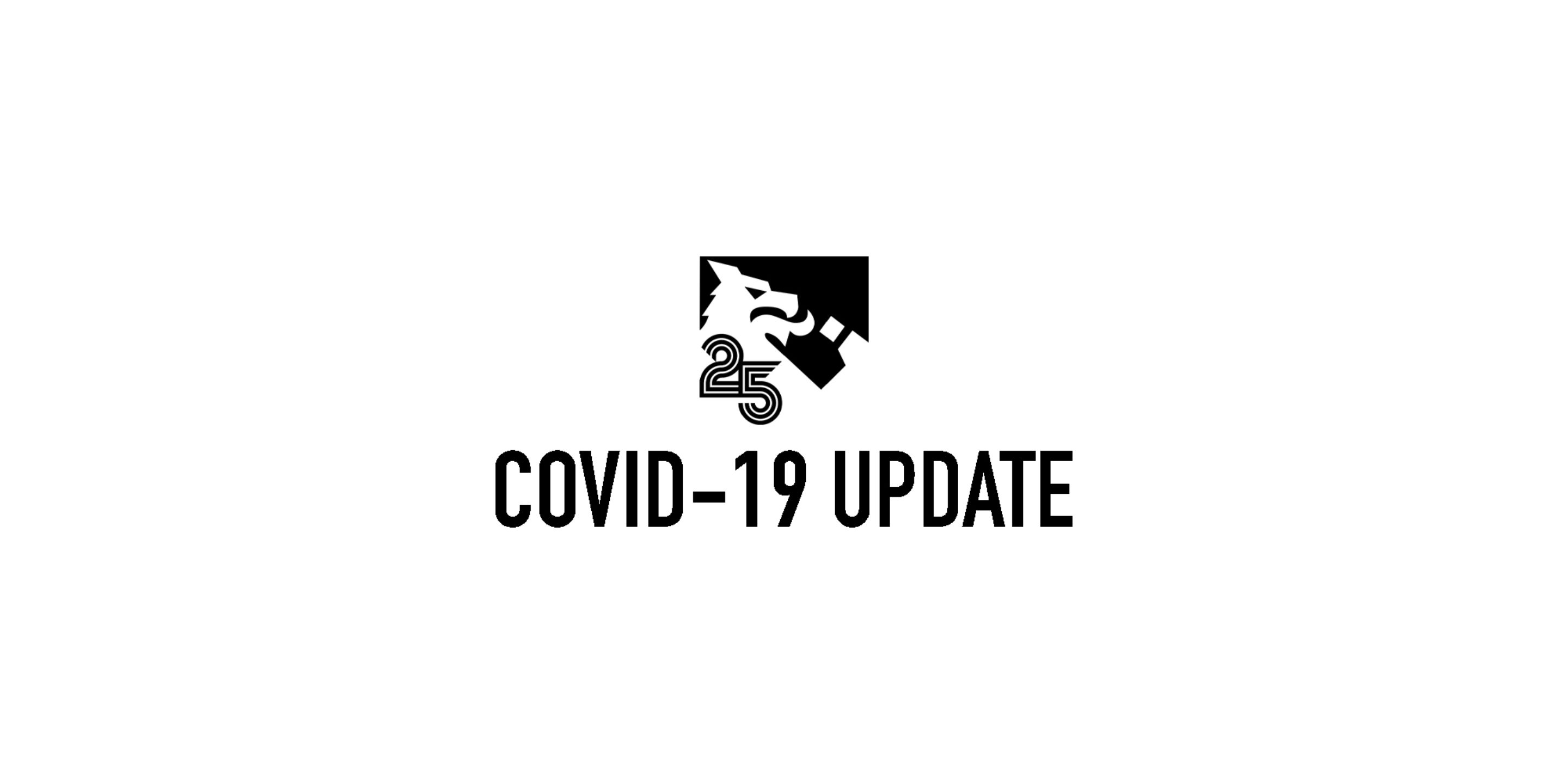 To our Rhymesayers family -
As we are all aware, so much has changed due to the recent outbreak of COVID-19. Keeping the safety of both our fans and artists is our highest priority. With that said, current tours and shows for Brother Ali, Sa-Roc, deM atlaS and Nikki Jean in March and April are postponed and will be rescheduled. Note that Grieves' March - April Cheers Tour has officially been cancelled and will not be rescheduled. Grieves' Boomerang Effect Festival, including Sa-Roc, on May 1 in Fort Collins, CO has been rescheduled for October 24, 2020. Atmosphere is playing California Roots Music & Arts Festival, which has been rescheduled for October 9th to 11th. Please know that what you are feeling, we are feeling as well.
Previously purchased tickets will be honored for rescheduled dates. If you have any questions regarding your tickets, please contact the ticketing company or venue of your point of purchase directly. Stay connected to Rhymesayers for rescheduled tour dates.
Minnesota friends, our retail store Fifth Element, in Uptown Minneapolis, will be closed until April 1st. However, you can still shop online at FifthElementOnline.com
As an indie label in partnership with its artists, we are doing our best to adapt to the circumstances and create opportunities for our artists to thrive. Keep an eye out for some exciting things in the works. In the meantime, the best way to support our artists directly is to stream their music, watch their videos, and rock their merchandise. Your support means the world to us all. Sending love and healthy wishes to everyone around the world. Be kind to one another, take precautions, and turn up the music just a little bit louder. See you back out on the road soon!
- Rhymesayers Entertainment
Dates Cancelled or Postponed
Atmosphere (New dates):
10/9/20 to 10/11/20 - California Roots Music & Arts Festival - Monterey, CA
Brother Ali (Postponed):
3/14/2020 - Parallel 45 Festival - Minneapolis, MN (Cancelled)
3/19/2020 - Beat the Odds - Minneapolis, MN
3/20/2020 - Alhambra Palace Restaurant - Chicago, IL
3/21/2020 - Spurs on First - Duluth, MN
3/22/2020 - The Plus - Eau Claire, WI
3/24/3030 - The Stache - Grand Rapids, MI
3/25/2020 - Grog Shop - Cleveland, OH
3/27/2020 - Riverfront Live - Cincinnati, OH
3/28/2020 - Hella Big Air - Mt. Bachelor - Bend, OR (Cancelled)
4/01/2020 - Higher Ground - Burlington, VT
4/03/2020 - Middle East - Boston, MA
4/04/2020 - Mercury Lounge - New York, NY
4/05/2020 - Space Ballroom - Hamden, CT
4/08/2020 - Milkboy - Philadelphia, PA
4/09/2020 - Ottobar - Baltimore, MD
4/10/2020 - Cat's Cradle - Carrboro, NC
4/11/2020 - Masquerade - Atlanta, GA
4/14/2020 - Zydeco - Birmingham, AL
4/15/2020 - The Cowan - Nashville, TN
4/16/2020 - The Riot Room - Kansas City, MO
4/17/2020 - Gabe's - Iowa City, IA
Grieves (Cancelled):
3/14/2020 - The Reef - Boise, ID
3/15/2020 - Urban Lounge - Salt Lake City, UT
3/16/2020 - Fox Theatre - Boulder, CO
3/17/2020 - Black Sheep - Colorado Springs, CO
3/19/2020 - Slowdown - Omaha, NE
3/20/2020 - Amsterdam Hall - St. Paul, MN
3/21/2020 - Subterranean - Chicago, IL
3/22/2020 - Fubar - St. Louis, MO
3/24/2020 - Hi Watt @ Mercy Lounge - Nashville, TN
3/25/2020 - The Citadel Music Hall - Indianapolis, IN
3/26/2020 - Crafthouse - Pittsburgh, PA
3/27/2020 - Pike Room @ Crofoot - Pontiac, MI
3/28/2020 - HOB Cleveland - Cambridge Room - Cleveland, OH
3/29/2020 - Adelaide Hall - Toronto, ON
3/31/2020 - Le Belmont - Montreal, QC
4/02/2020 - Brighton Music Hall - Boston, MA
4/03/2020 - Boot & Saddle - Philadelphia, PA
4/04/2020 - Gramercy Theatre - New York, NY
4/05/2020 - Baltimore Soundstage - Baltimore, MD
4/07/2020 - The Canal Club - Richmond, VA
4/08/2020 - Radio Room - Greenville, SC
4/09/2020 - The Masquerade - Hell - Atlanta, GA
4/10/2020 - The Abbey - Orlando, FL
4/11/2020 - Culture Room - Lake Park, FL
4/12/2020 - The Orpheum - Tampa, FL
4/16/2020 - HOB Houston - Bronze Peacock - Houston, TX
4/17/2020 - HOB Dallas - Cambridge Room - Dallas, TX
4/18/2020 - Stubb's Jr. - Austin, TX
4/19/2020 - Lowbrow Palace - El Paso, TX
4/21/2020 - Launchpad - Albuquerque, NM
4/22/2020 - Club Red East - Mesa, AZ
4/23/2020 - Music Box - San Diego, CA
4/24/2020 - El Rey - Los Angeles, CA
4/25/2020 - Slim's - San Francisco, CA
5/01/2020 - Boomerang Effect - Fort Collins, CO (Postponed to 10/24)
Nikki Jean (Postponed):
4/21/2020 - Elevation - Grand Rapids, MI
4/22/2020 - Majestic Theater - Madison, WI
4/23/2020 - Majestic Theater - Madison, WI
4/24/2020 - Metro - Chicago, IL
4/25/2020 - First Avenue - Minneapolis, MN
deM atlaS (Postponed):
3/13/2020 - Scotty's Plaza - Indianapolis, IN (Cancelled)
4/02/2020 - First Avenue - Minneapolis, MN
Sa-Roc (Postponed):
3/20/2020 - Skaters Palace - Münster, Germany
3/21/2020 - Club Hallenhausen - Magdeburg, Germany
3/23/2020 - Le FAT - Strasbourg, France
3/24/2020 - Bizz'art - Paris, France
3/26/2020 - The Loft - Vienna, Austria
3/27/2020 - Form Space - Cluj Napoca, Romania
3/28/2020 - Yaam - Berlin, Germany
4/01/2020 - Stellwerk Hamburg - Hamburg, Germany
4/02/2020 - Dooinit Festival - Rennes, France
4/03/2020 - Rote Fabrik - Zürich, Switzerland
4/04/2020 - Undertown - Geneva, Switzerland
5/01/2020 - Boomerang Effect - Fort Collins, CO (Postponed to 10/24)