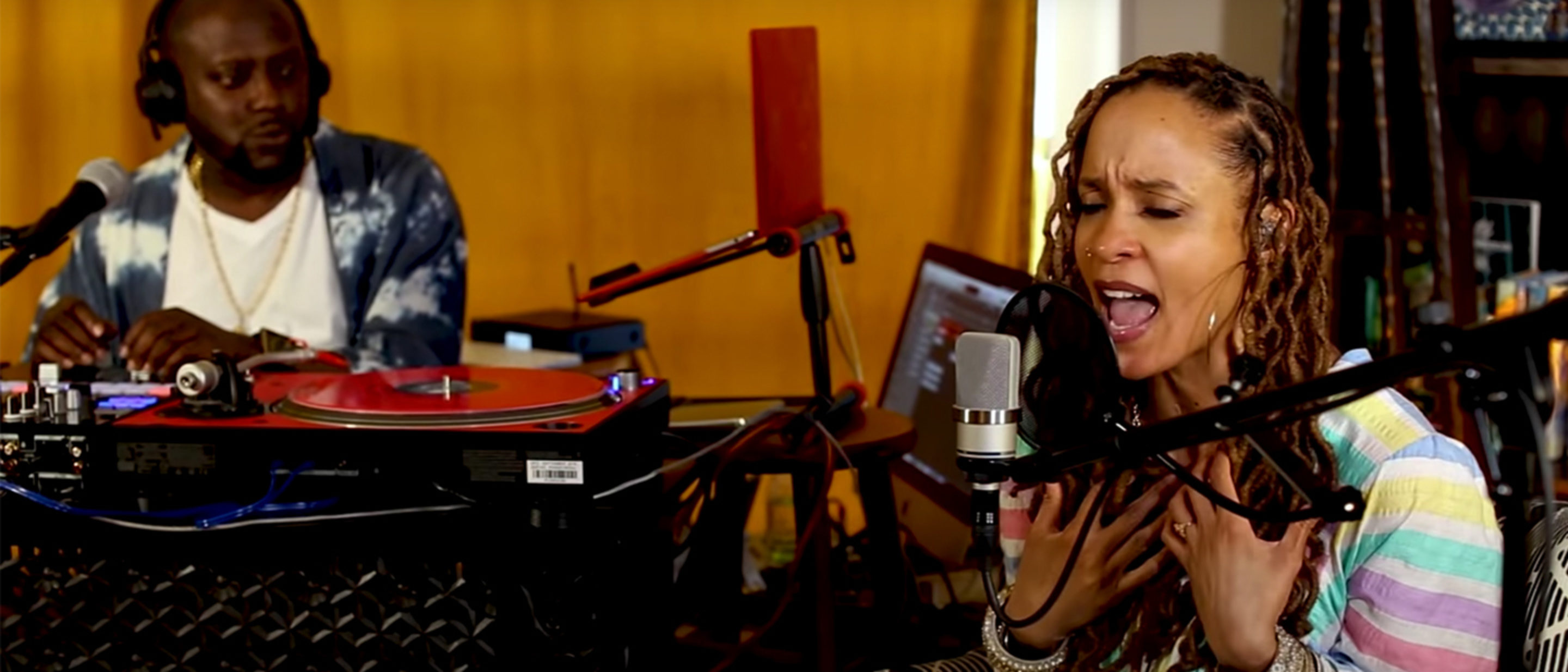 Sa-Roc NPR Tiny Desk Concert
"The brilliant Toni Morrison once said, 'This is precisely the time when artists go to work. There is no time for despair, no place for self pity, no need for silence.' As I've grieved and railed in isolation, through yet another violent, unjust, and heartbreaking loss of Black life, I've found solace in the work. Catharsis from the words. Power through the music. And I can only hope that as we collectively mourn and demand justice for the countless lives lost at the hands of this country, we can find a shred of comfort in the same.
#georgefloyd #ahmaudarbery #breonnataylor"
-Sa-Roc
From NPR Music:
"Sa-Roc is a modern day griot whose aura radiates calm in a world of chaos. This Tiny Desk (home) concert is as close as it gets to required viewing."
Watch Sa-Roc's full performance for NPR's Tiny Desk concerts, which also includes two unreleased songs from her upcoming album.