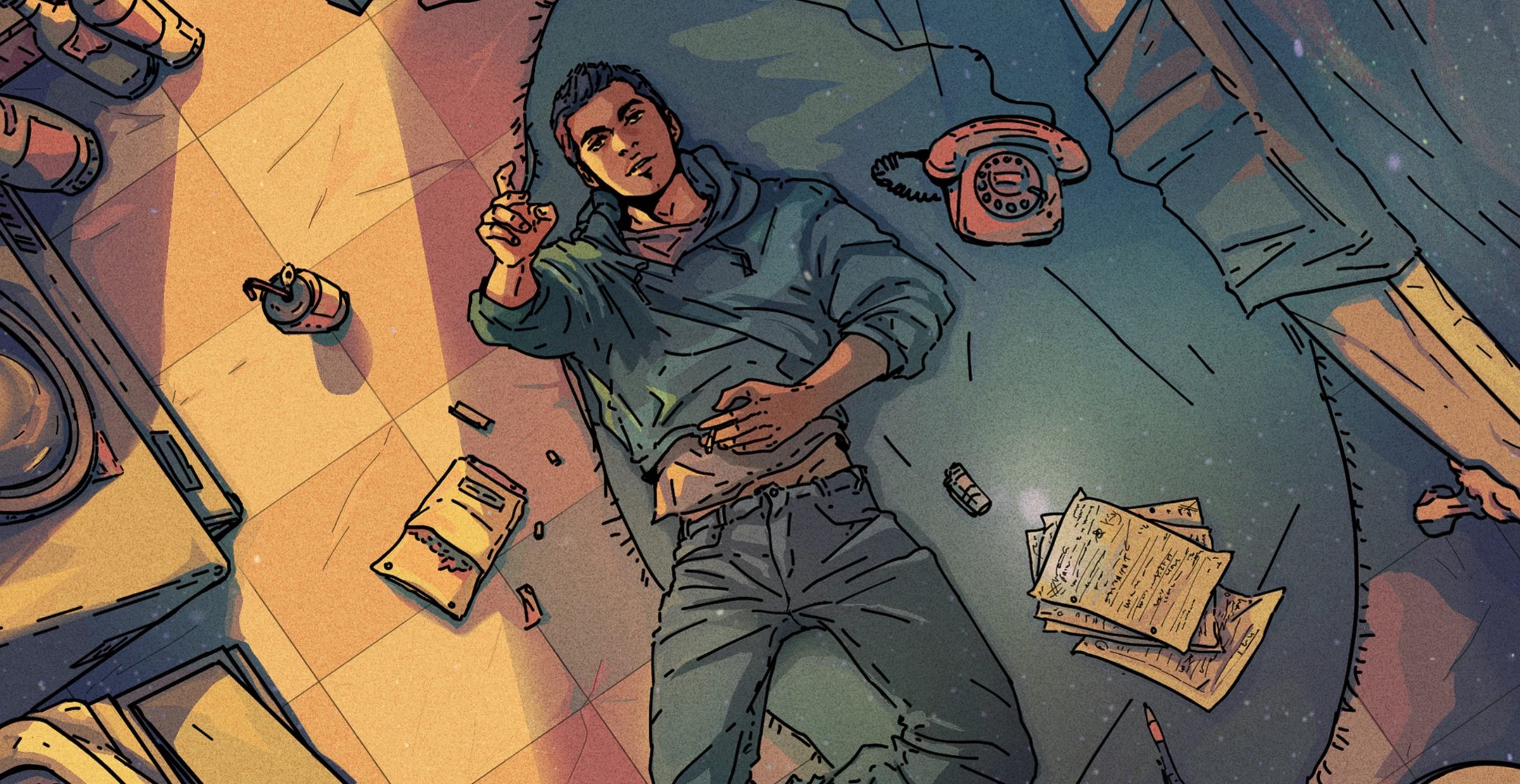 Atmosphere "God's Bathroom Floor"
Initially written and recorded when Atmosphere and fledgling label Rhymesayers Entertainment were still making a name for themselves in the Minneapolis hip-hop scene, "God's Bathroom Floor" was an early standout for the group. Turning heads and drawing new fans in with Slug's introspective raps over a jazzy hypnotic melody produced by Stress, the song was performed live frequently, quickly becoming an audience favorite before ever appearing on an actual release.

Even then, it was only a live performance they made available, and only on a limited mixtape they released in 1996. It would be another year before the 4-track studio recording would surface on Atmosphere's Overcast! EP—a collection of focus tracks promoting their debut full-length album—but "God's Bathroom Floor" never made it onto the album itself and slowly slipped into obscurity from there.

Now, in celebration of its 25th anniversary, the original recording has been unearthed, remastered, and made available on all streaming/digital platforms, as well as pressed on this limited edition 7-inch vinyl with artwork from Amalas Rosa. Plus, in a nod to the song's original release as a live version, we've included a new live performance of the song, recorded recently in Montreal, mixed and mastered exclusively for this special release.