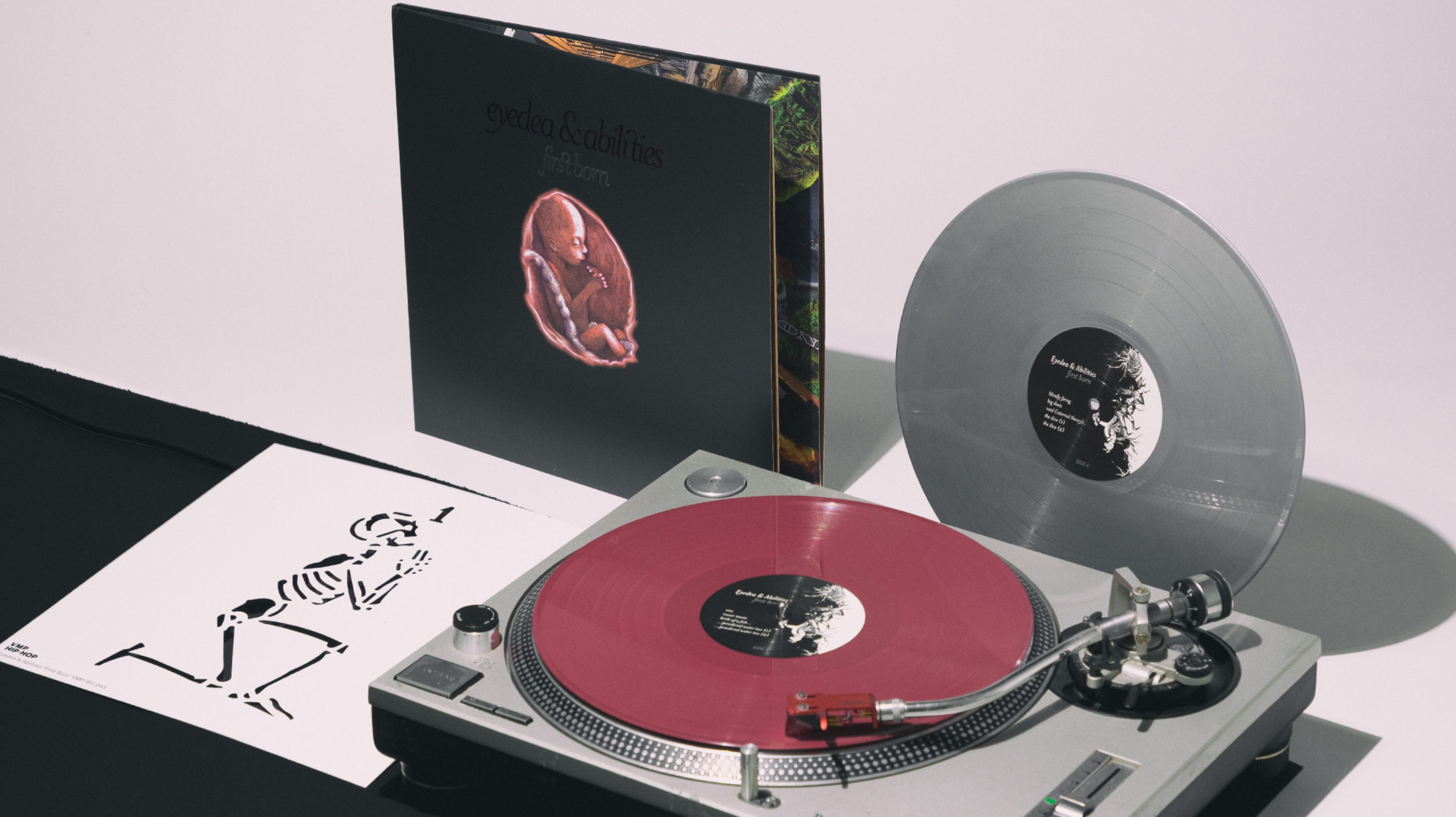 Eyedea & Abilities - First Born 2xLP
This March, record club Vinyl Me, Please is featuring First Born as their Hip-Hop Record of the Month. The debut LP from Eyedea & Abilities, this album is a testament to the duo's formative years, and integral to Rhymesayers catalog.
By becoming a member, you will receive the record pressed on 2xLP maroon and silver colored vinyl with an exclusive stencil.