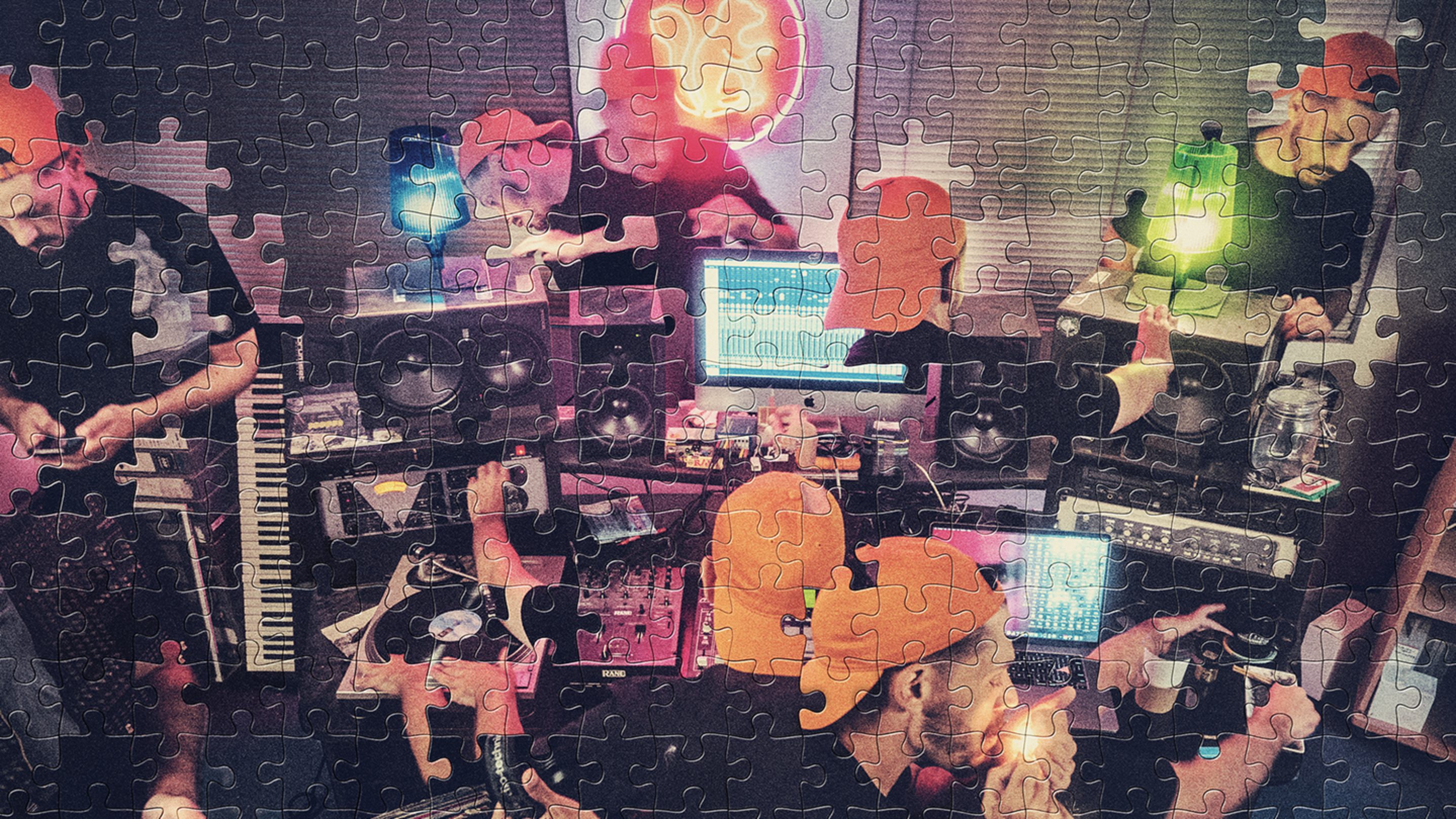 Evidence - Unlearning Vol. 1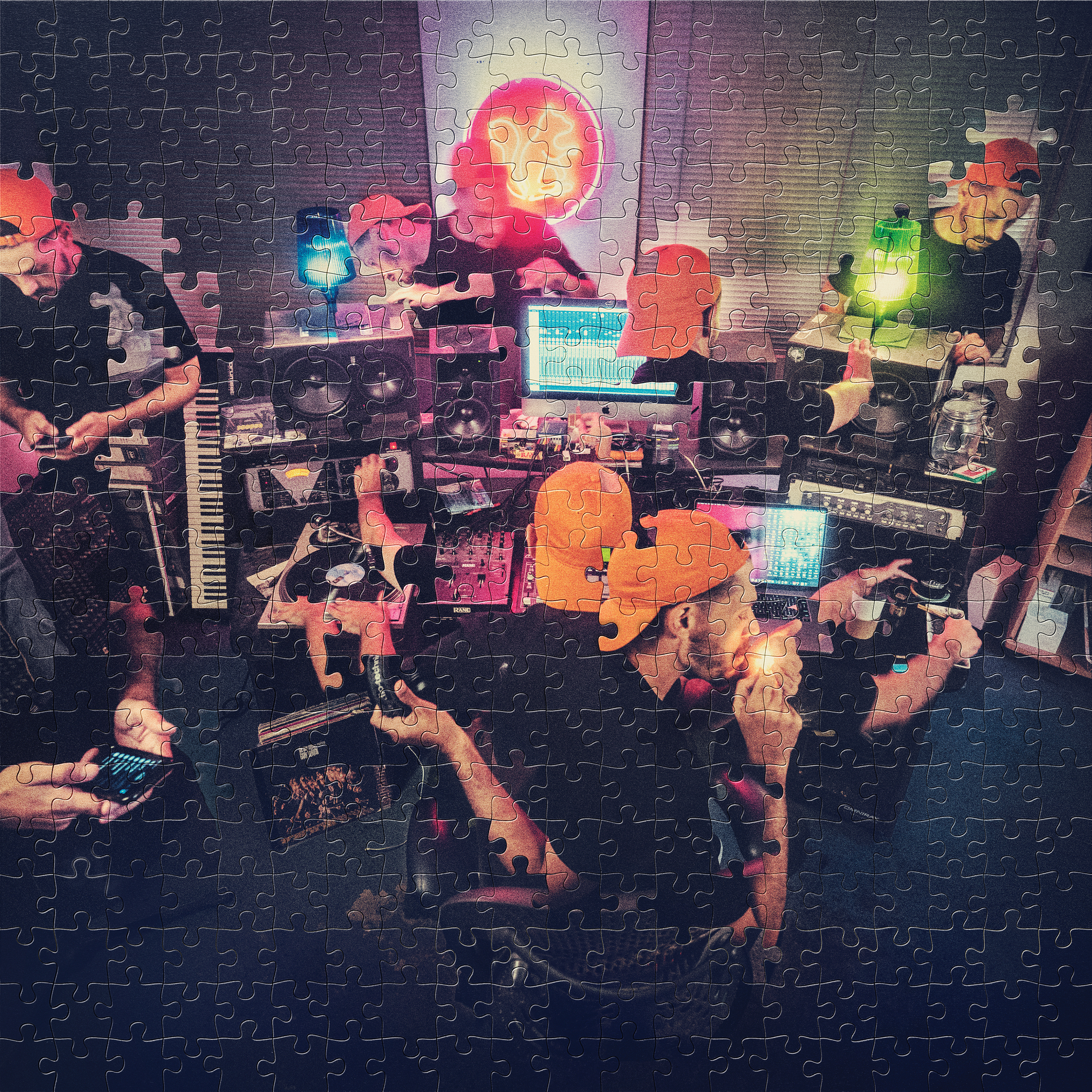 Unlearning Vol. 1 embodies the sound and feeling of pure artistic expression, capturing a moment in time where the desire to please anyone other than the artist themselves, are all just an afterthought. As one could expect, such freedoms allowed Evidence to remain true to his foundation as he explores this new chapter.
Unlearning Vol. 1 pairs Evidence's own production with works from The Alchemist, Nottz, Sebb Bash, Animoss, Mr. Green, V Don, Khrysis, Daringer and EARDRUM (QThree). This highlights perhaps an undervalued skill of Ev's—his ability to collaborate with a multitude of producers on a project, while still creating an album with a cohesion and consistency rarely found in such extensive collaboration.
While the album's musical soundscape sets the scene, it's Ev's gift for relatable yet inventively clever writing that really paints the picture, continually pulling the listener in. That said, a small but powerful cast of guest appearances also decorate the landscape, courtesy of stellar performances from Boldy James, Conway The Machine, Fly Anakin, Navy Blue, and Murkage Dave.
The cover art and packaging for Unlearning Vol. 1 shows multiple forms of Evidence in his many phases of creation, envisioned and meticulously assembled by renowned artist/designer Brent Rollins.
The full album comes out June 25th, but it's available for pre-order now.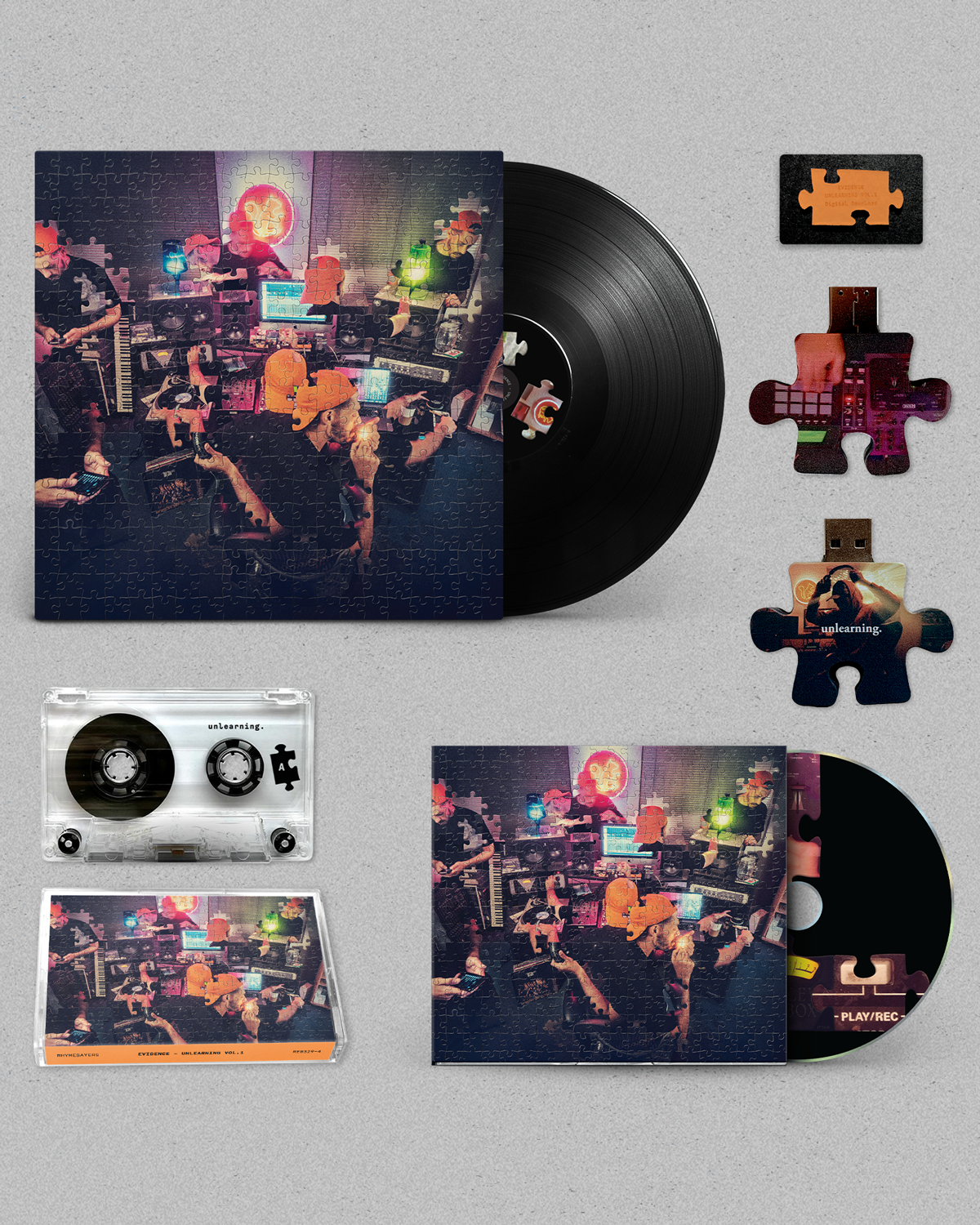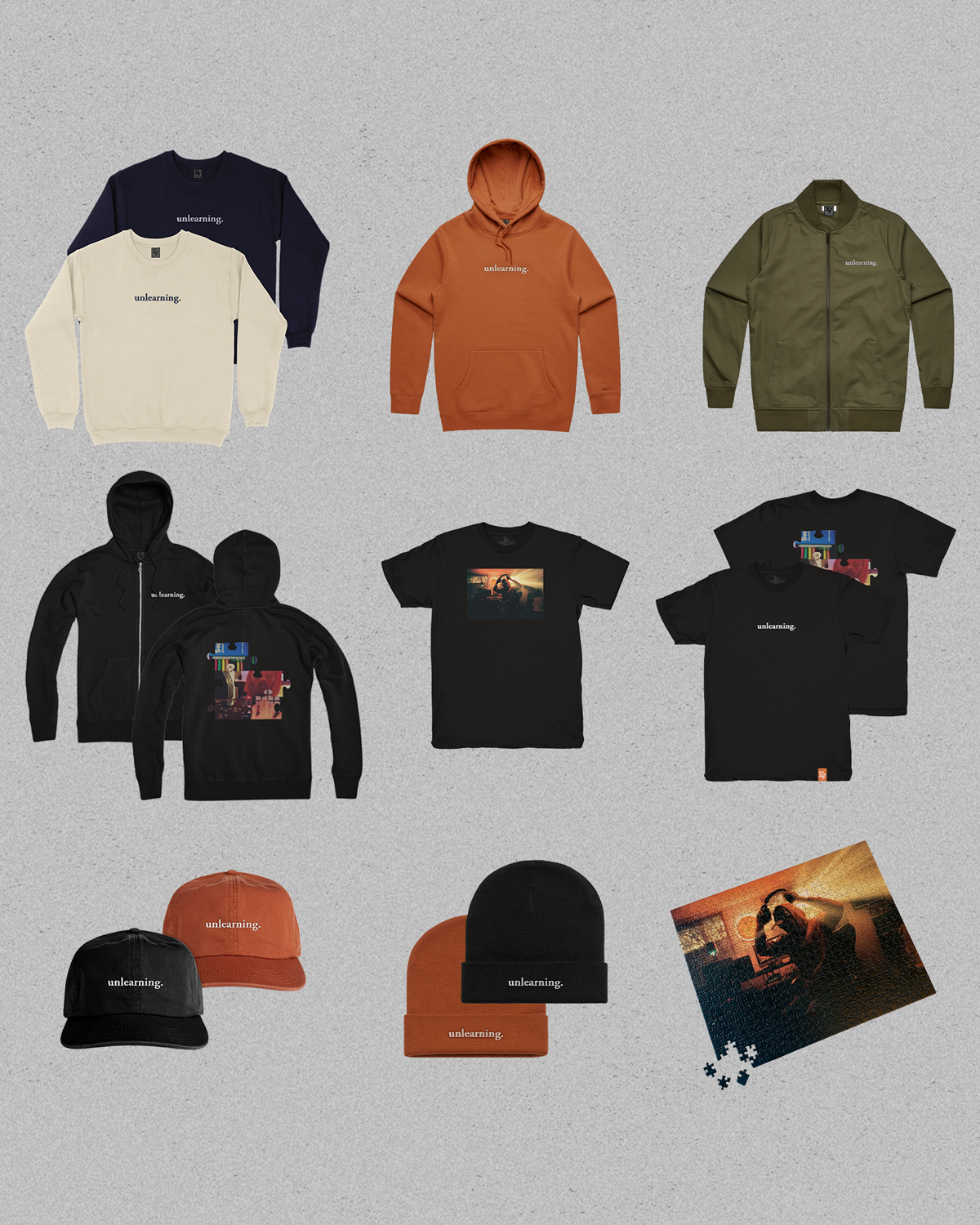 Shop the entire Unlearning Vol. 1 Collection now!