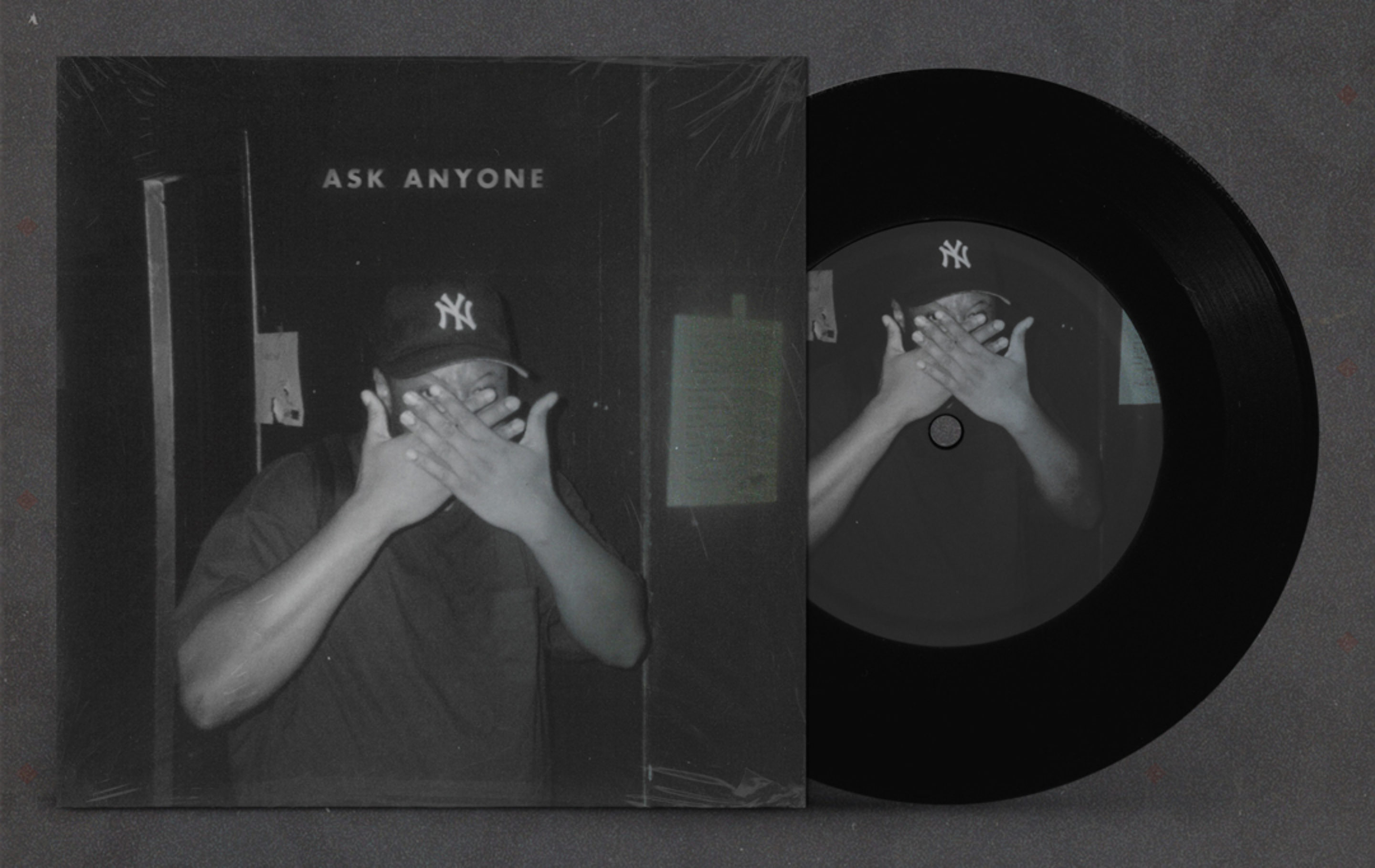 "Ask Anyone" Limited Edition 7" Vinyl
When Aesop Rock and Homeboy Sandman join forces as Lice you can expect plenty of creative writing, interesting concepts, and their combined oddball sense of humor. It's the sort of team-up that may not have been obvious until after you hear it for the first time, and then it makes perfect sense. One might say the collaboration is analogous in nature.
One similarity that comes as no surprise is the monumental love and appreciation they both share for MF DOOM. And, following the news of DOOM's passing at the tail end of 2020, Aesop and Sandman decided to express themselves by writing verses detailing their memories and experiences with DOOM, both as fans and peers.
Expressing their gratitude atop a recognizable and charmingly awkward DOOM beat, Lice illustrates the essence of the villain himself, capturing what is so inherently alluring about MF DOOM for fans and peers alike. Essentially, they are one in the same, ask anyone.
Vinyl Specs
45rpm 7" black vinyl featuring "Ask Anyone" main side A and 2-color red & metallic silver screen printed DOOM mask side B with 2-panel printed and foil stamp numbered insert, packaged in plastic PVC sleeve. Limited to 3000 units.
Tracklist:
Side A: "Ask Anyone" (main version)
Side B: Screen printed DOOM mask, red & metallic silver
Streaming Everywhere Now
In addition to the limited edition 7" vinyl, the track is streaming on all platforms.